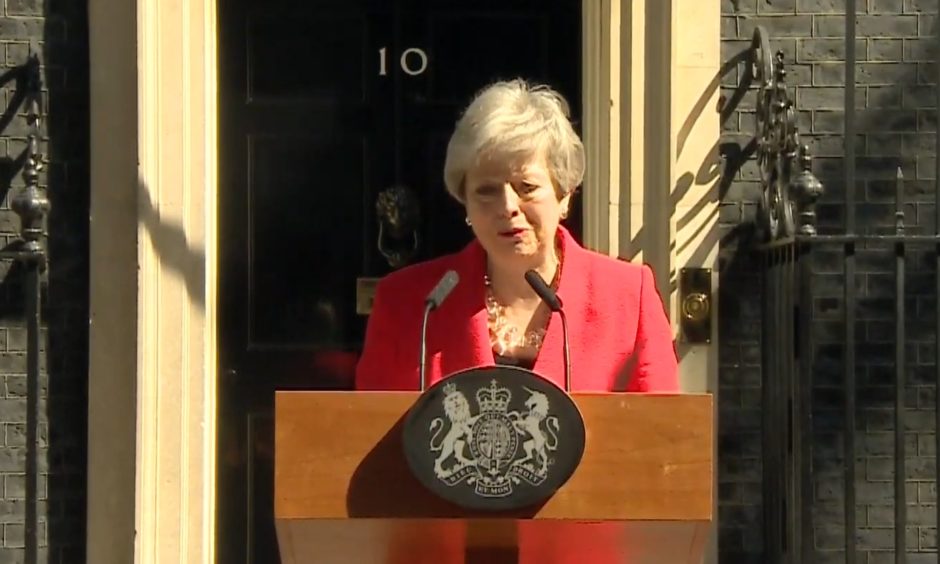 Theresa May's resignation has divided opinion among north MPs, with some praising her "courage" and "stamina" and others branding her the "UK's worst prime minister".
Her closet aide, West Aberdeenshire and Kincardine MP Andrew Bowie said: ""When I got elected, I could never have imagined being parliamentary private secretary to the prime minister.
"It has been the privilege of my life to serve such a dedicated, loyal, patriotic and thoroughly decent woman."
Banff and Buchan Tory MP David Duguid admitted Mrs May's resignation speech left him with a "lump in his throat", and said: "I think Theresa May has genuinely done her very best, or tried to do her very best, to deliver Brexit. We can all look back with the benefit of hindsight and find flaws and mistakes in how she's done it but I struggle to imagine how anyone else could have done a better job."
Moray Tory MP Douglas Ross praised Mrs May's "drive, determination and resilience" and said it was important to now focus on the leadership election and who would act in best interests of "Moray, Scotland and the whole country".
Gordon Tory MP Colin Clark said Mrs May had shown "great courage and stamina" but admitted it was "time for renewal to reset the party".
Aberdeen South MP Ross Thomson, who has been one of Mrs May's staunchest critics, said: "It was absolutely unsustainable to continue given that the Withdrawal Agreement Bill was going to be withdrawn, it was dead on arrival with no support from any corner of the House of Commons.
"Theresa May was not the person to deliver Brexit and could not command any confidence. We all expect the EU elections to be devastating for us, she has created the Brexit Party and it was only right that she stepped down and do the right thing for the country."
Orkney and Shetland Lib Dem MP Alistair Carmichael, who served in the Coalition Government with Mrs May, said: "You would need a heart of stone not to feel some sympathy, but as prime minister she has come to the end of a road on which she should never have embarked.
"The seeds of her own failure were sown in the early days of her premiership. Her insistence on red lines about immigration and trying to pander to the right wing of her own party made this day inevitable."
Western Isles MP Angus Brendan MacNeil added: "On a human level many people feel very sorry for her, fortunately when she was PM she didn't feel very sorry for others, whether it be Windrush, whether it be pleas to get fishermen into the west coast, whether it be understanding of the effects of her redlines on Brexit it was her way or no way.
"At the last moment she showed some emotion that she should have shown throughout her premiership to the needs of others. But look, we have now probably got rid of the worst UK prime minister, to be replaced by the worst UK prime minister."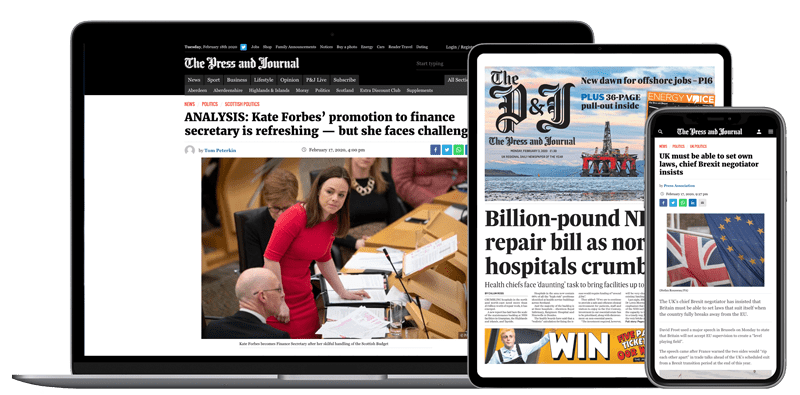 Help support quality local journalism … become a digital subscriber to The Press and Journal
For as little as £5.99 a month you can access all of our content, including Premium articles.
Subscribe