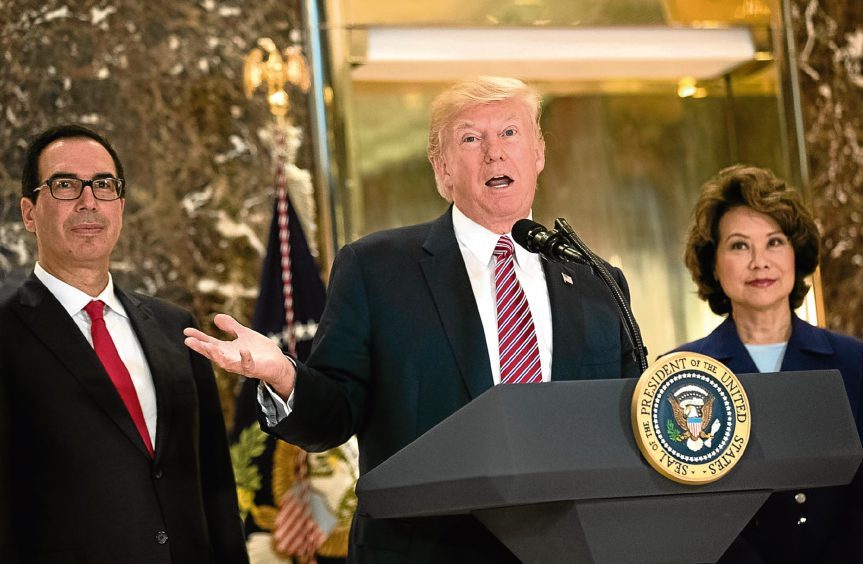 Donald Trump is a president "who simply cannot be trusted" in future trade negotiations, SNP deputy leader Kirsty Blackman has said.
The Aberdeen North MP joined with the Labour frontbench at prime minister's questions to condemn the US President for suggesting the NHS would be "on the table" in trade negotiations before later rowing back.
Ms Blackman, who was deputising for Westminster leader Ian Blackford as he attended D-Day 75th anniversary commemorations, also accused the Tories of denying the Scottish Parliament the powers to safeguard the NHS in Scotland.
She said the Scottish Parliament would "never allow our precious NHS to be signed away in a Tory – Trump trade deal".
Ms Blackman added: "Yesterday, Donald Trump said that the NHS was on the table in the trade talks with the UK. Today, he says he's not so sure.
"This is someone who doesn't even believe in climate change. A president who simply cannot be trusted.
"Why, then, is the UK Government so obsessed with pursuing a trade deal that puts Scotland's NHS at risk?
"If this week has proven anything it is that there is no guarantee our NHS is safe."
Cabinet Office minister David Lidington, responding in Theresa May's place, said that the NHS would "not be up for grabs" while under the stewardship of a Conservative government.
He added: "The government is not putting the NHS at risk in Scotland or anywhere else, and the prime minister has made that very clear indeed."
Mr Lidington had earlier poked fun at Jeremy Corbyn after shadow business secretary Rebecca Long-Bailey made her first appearance at the despatch box in the place of shadow foreign secretary Emily Thornberry, who usually deputises for the Labour leader.
He said: "I feel slightly sorry for Ms Thornberry, who I am used to jousting with, who seems to have been dispatched to internal exile somewhere else along the frontbench.
"Ms Long-Bailey perhaps needs to watch out because I think there's a lesson there that anybody who at the despatch box outshines the dear leader risks being airbrushed out of the politburo history at the earliest opportunity."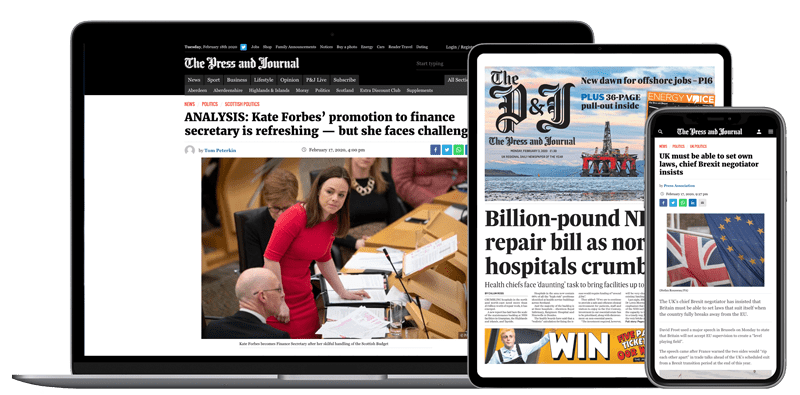 Help support quality local journalism … become a digital subscriber to The Press and Journal
For as little as £5.99 a month you can access all of our content, including Premium articles.
Subscribe