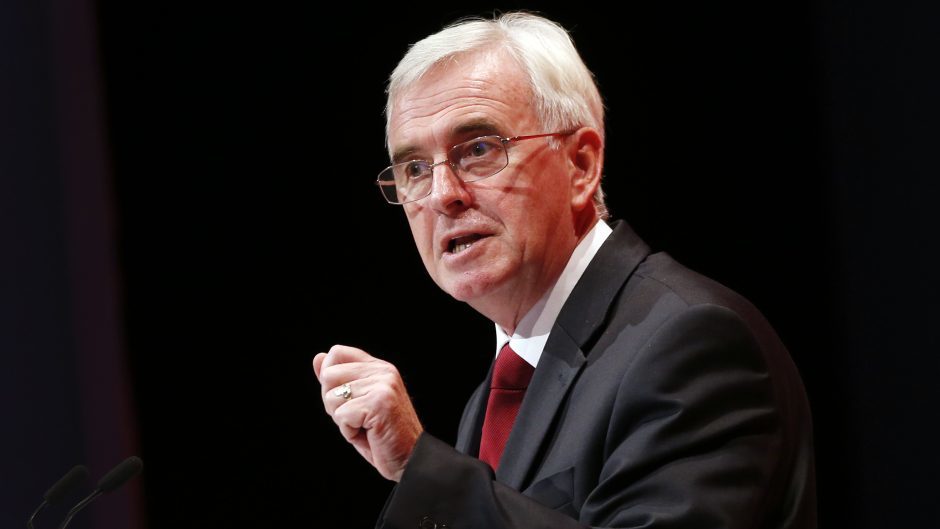 Labour have revealed a bold multi-billion-pound plan to open banks in thousands of  post offices across the country as part of a move to "save Britain's high street".
Across the Highlands and Islands and the north-east, the party would open a 'Post Bank' in 48 branches if they were to win the next general election.
Labour's shadow chancellor John McDonnell told the Press and Journal the move, which would cost £2.5 billion, would ensure that "every community has easy access to face-to-face, trusted and affordable banking".
Research by consumer group Which? has revealed the UK has lost nearly two-thirds of its bank and building society branches over the past 30 years, down from 20,583 in 1988 to just 7,586 today, leaving a fifth of the population two miles away from their nearest branch.
In Sutherland, which is 2,028 square miles and has a population of 13,500, residents will be left with just a Bank of Scotland in Golspie from August — following the closure of seven others since 2015.
And according to Which?, Moray is the rural area worst hit by bank closures in Scotland, having lost 15 branches since 2015.
Mr McDonnell said his party's policy would "stem the tide of post office closures" and "unite important banking, business and community services under one roof".
He said: "We all love our local post offices, and this plan will protect them by giving them a vital extra role: providing our communities with face-to-face banking.
"This is a plan for defending our high streets, it keeps post offices safe for years to come and brings foot fall back into our town centres.
"Plus it provides finance to local small businesses – especially cooperatives, companies that don't hurt the environment and those that do research and development.
"We're going to take finance out of the hands of the big banks and the speculators and into the hands of our regions and communities."
The announcement came as north-east Tories separately called on the government to support local post offices and take action over rural bank closures.
Gordon MP Colin Clark said: "Post offices should be properly funded and have proper facilities, so that people can use them as banking hubs, but the banks — not the taxpayer or the Post Office — should pay for that, because they are saving a fortune in closing branches and they must take responsibility for customers.
"Post Office banking hubs cannot be an afterthought at the back of a corner shop. They must be proper facilities that people have confidence in."
Moray MP Douglas Ross, meanwhile, used a Westminster Hall debate to draw the government's attention to the "disgraceful" situation in Lossiemouth last weekend where cash points ran dry after the Bank of Scotland pulled the plug on their hole-in-the-wall when the branch closed its doors for the final time.
He said the bank had shown "contempt both for its own customers and for local communities", adding: "For many banks their engagement and so-called consultation processes are deeply flawed and arguably a waste of time."
John Glen, economic secretary to the Treasury, responded: "The case Douglas raised about cash machines in Lossiemouth running out of cash this weekend is deeply concerning and alarming.
"I want to use this as an example to present to banks and the industry as we seek a solution to the issues highlighted is this important debate."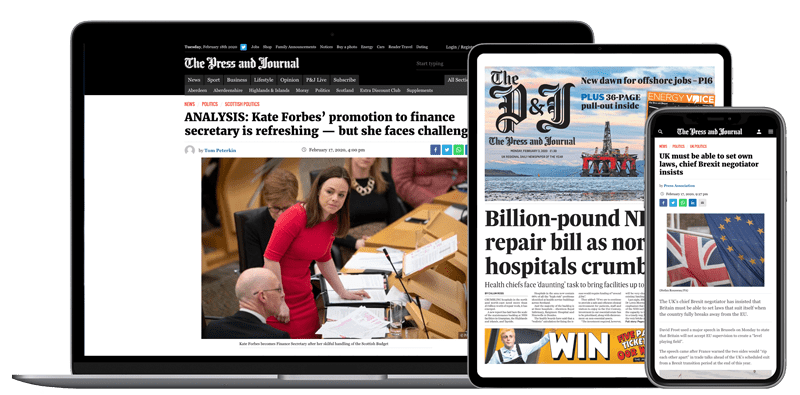 Help support quality local journalism … become a digital subscriber to The Press and Journal
For as little as £5.99 a month you can access all of our content, including Premium articles.
Subscribe