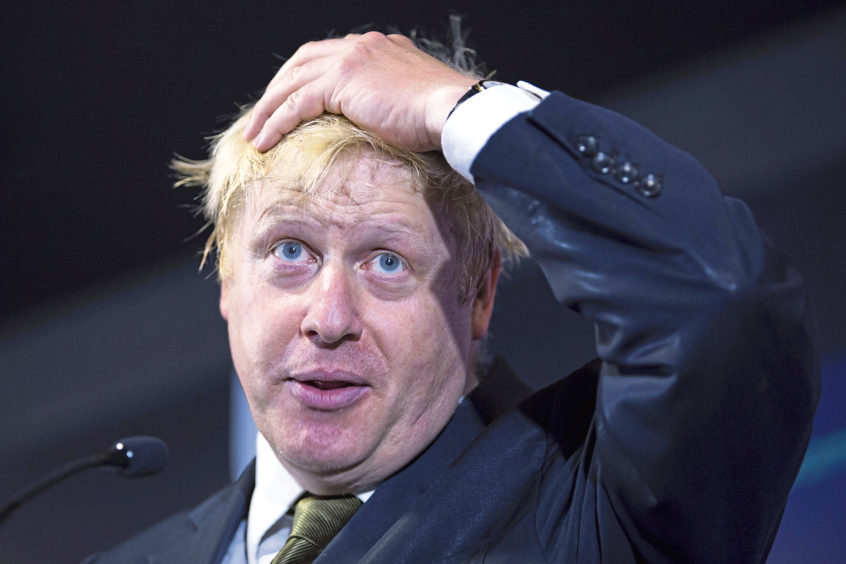 Boris Johnson and Jeremy Hunt will go head-to-head in the battle for Downing Street after Tory MPs ditched environment secretary Michael Gove in their final round of voting.
In a day of high drama in Westminster, with supporters frantically texting and cajoling colleagues to back their candidates, home secretary Sajid Javid dropped out of the race and Mr Hunt pipped Mr Gove, by 77 to 75 votes, for an eventual second place finish.
The foreign secretary will now face off against Mr Johnson, who won 160 backers, in a series of hustings across the country over the next month, before the Conservative Party's 160,000 strong membership vote to decide who becomes Britain's next prime minister.
The result came amid accusations former defence secretary Gavin Williamson, who is running Mr Johnson's campaign, employed "dirty tactics" to keep Mr Gove from progressing.
Sources on Mr Gove's team claim votes were "lent" to Mr Hunt to ensure he finished second, but the suggestion was dismissed by Mr Johnson's camp.
One source told the Press and Journal: "In an earlier round there may have been 10 or so people who took it upon themselves to do something clever, without any direction, but the message went out from Gavin, vote for who you believe in, nobody else."
It is understood however that Mr Johnson's team were keen to avoid the "bitter blue on blue battle" that may have broken out if Mr Gove had proceeded to the final stage.
The pair famously fell out after Mr Gove pulled his support for Mr Johnson's leadership bid in 2016, just minutes before a press conference.
Gordon MP Colin Clark, who is backing Mr Johnson, welcomed the result saying: "Boris has the support of more than 50% of Conservative MPs.
"He has a mandate to deliver Brexit from the MPs and now must win over the members.
"I hope this time is being used by the EU to recognise the resolve of the UK to deliver Brexit and develop an excellent working relationship with our European friends."
Banff and Buchan MP David Duguid, who was in Mr Gove's camp, said he was "very disappointed" by the result and would be "thinking long and hard" over the weekend about who to support now.
He added: "Obviously I am very disappointed, particularly given the direction of travel of support of Gove in previous ballots. I guess there were just more Javid supporters switching to Hunt."
The result came as Theresa May's de facto deputy David Lidington issued a stark warning about the future of the Union and the need for candidates to ease tensions with between Holyrood and Westminster.
Mr Lidington, speaking after voting, said: "The Tory party is facing some existential political challenges and the Union of the United Kingdom is under greater strain than I have never known it in my lifetime.
"There are some key constitutional issues, some really key political challenges for the party, and I think it's really important that the candidates show they're up for addressing that."
He added: "The fact that England and Wales voted to leave in the referendum and Scotland and Northern Ireland voted to remain adds to those political tensions.
"We have to rediscover ways in which people can be both proudly Scottish and proudly British at the same time.
"I think the Union of the UK needs to be a priority that runs through the heart of the next government."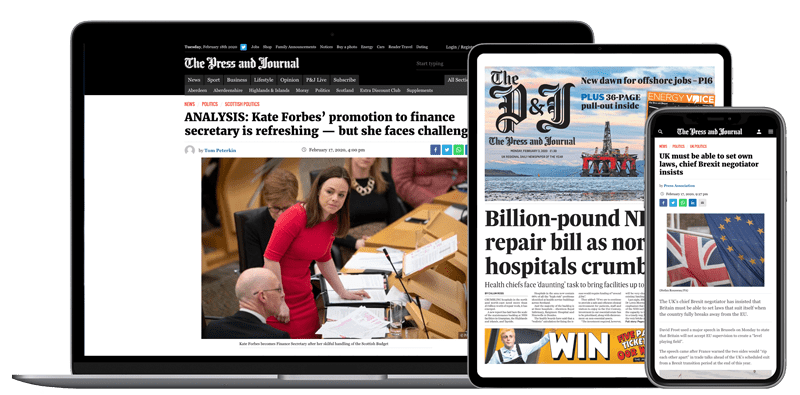 Help support quality local journalism … become a digital subscriber to The Press and Journal
For as little as £5.99 a month you can access all of our content, including Premium articles.
Subscribe