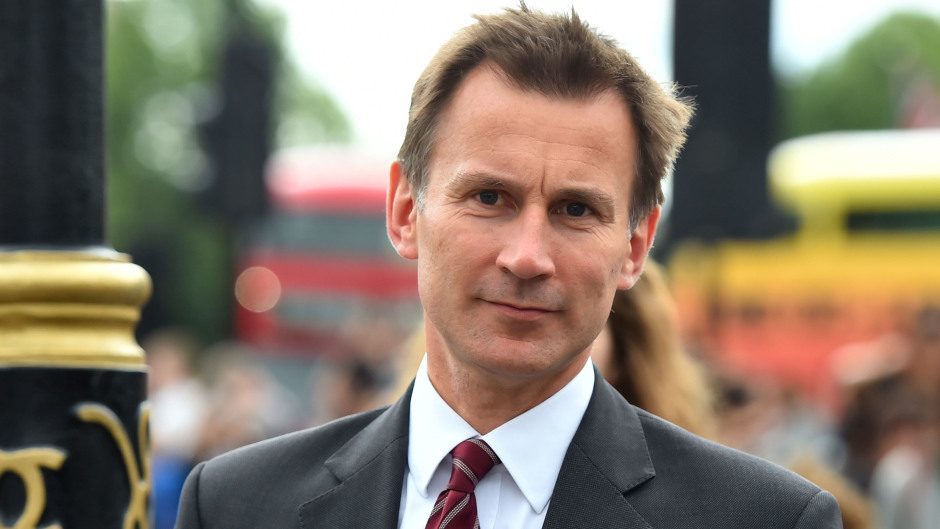 Jeremy Hunt will set aside £6billion to help farmers and the fishing industry cope with a no-deal Brexit if he wins the race to Downing Street.
The foreign secretary, setting out his 10 point Brexit plan at an event in Westminster yesterday, said the bail-out-fund would "ease the transition" for fishermen and farmers and would ensure "that no family, no community is left behind".
Mr Hunt's spending pledge came as he toughened his rhetoric around no-deal planning, telling supporters he would call off talks with the EU on a new agreement by September 30 and switch to a no-deal footing.
He said: "On day one of my premiership I will order an immediate ramping up of no-deal preparations, all government departments will be expected to act on the basis that we are leaving without a deal on October 31."
Mr Hunt also said he would establish a special Cabinet "taskforce" to oversee Brexit preparations and would form a new negotiating team, bringing in members of the Brexiteer Tory European Research Group, DUP and Welsh and Scottish Conservatives.
Andrew McCornick, president of the National Farmers' Union of Scotland, said Mr Hunt's commitment to spend billions on the fishing and farming industry was a "clear recognition of the devastation that a no-deal would have on Scottish farming".
He said: "While it seeks to address the severe damage that a shift to tariffs under the WTO default would have on our important export trade with Europe and the rest of the World, any measures must also address the inequalities associated with tariffs and standards applied to any imported produce.
"Our key demands on Brexit remains unchanged. We must avoid a 'no deal' and secure as close a trading arrangement with the EU as possible.
Lid Dem food and rural affairs spokesman Alistair Carmichael agreed that the speech was an "admission that Brexit will cause massive problems for food producers".
The Orkney and Shetland MP added: "He should be stopping the damage from being done in the first place, it is now clear that no Tory prime minister can save us from the calamity of Brexit."
But Bertie Armstrong, chief executive of the Scottish Fishermen's Federation, welcomed the funding announcement and said Brexit would present "very, very big opportunities" for fishermen.
He said: "The announcement is very welcome indeed, if we do have a difficult period then business, particularly the smaller businesses, all through from catching to supply chain might find themselves vulnerable and this gives a means of survival.
"Brexit itself and no-deal presents challenges, but that sort of change always brings challenges.
"For the fishing industry Brexit presents opportunities very, very much bigger than anything that would have been likely or possible in the development of CFP, the sea of opportunity lies the other side of Brexit."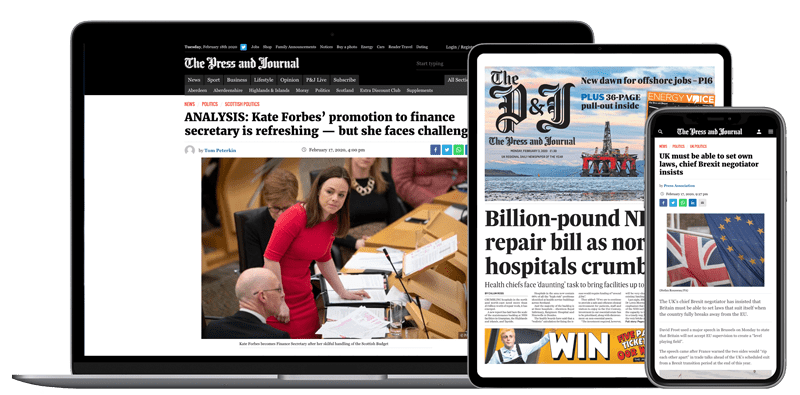 Help support quality local journalism … become a digital subscriber to The Press and Journal
For as little as £5.99 a month you can access all of our content, including Premium articles.
Subscribe