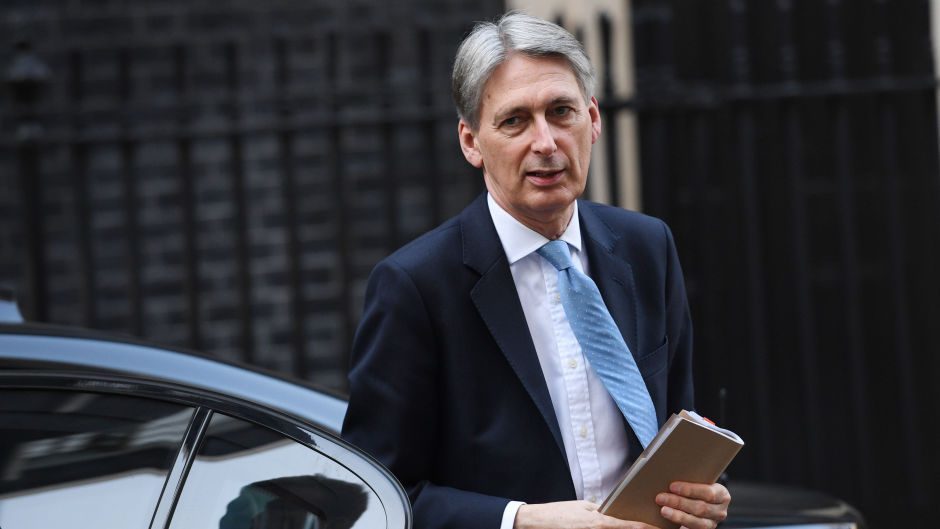 A no-deal Brexit could have a £90 billion "hit" on the Treasury's coffers, Philip Hammond has warned.
The Chancellor suggested there will be "no money available" for Theresa May's successor as he poured scorn on pledges from Tory leadership hopefuls Jeremy Hunt and Boris Johnson.
He added all of the £26-27 billion "fiscal headroom" built up, and more, would be needed to respond to the immediate impacts of the UK leaving the EU without a deal.
His intervention comes after Mr Hunt and Mr Johnson both declared they are prepared to take the UK out of the EU without a deal.
Mr Johnson has taken a more hardline approach, saying the exit must happen by the October 31 deadline "do or die", but Mr Hunt said he would ask for a delay if a deal was in sight.
Speaking in the Commons, Mr Hammond said: "We've built up around £26/27 billion of fiscal headroom and the purpose of having that headroom is precisely in order to protect the UK economy from the immediate effects of a possible no-deal exit.
"But I have no doubt whatsoever that in a no-deal exit we will need all of that money and more to respond to the immediate impacts of the disruption of a no-deal exit, and that will mean there is no money available for longer-term either tax cuts or spending increases.
"But let me go further, the Government's analysis suggests that in a disruptive no-deal exit there will be a hit to the exchequer of about £90 billion.
"That will also have to be factored in to future spending and tax decisions."
Alluding to Mr Hammond's imminent departure, SNP MPs called on the Chancellor to use his voice as a backbencher when the new Tory prime minister is in place to argue against a no-deal.
SNP frontbencher Gavin Newlands said: "Mark Carney has warned that Brexit has already cost households up to £900, with the Fraser of Allander Institute suggesting that it could cost Scotland 100,000 jobs by 2030.
"Given that the Chancellor was a remainer himself, will he, as a back bencher vote against any deal removing us from the single market and customs union?"
Mr Hammond responded: "I do not believe that a no-deal exit would be in the interests of this country, and I will do everything I can to ensure that we avoid it, but an exit based on a negotiated deal that allows us to continue a close trading relationship with the European Union can work for Britain, and that is what I will be arguing for."