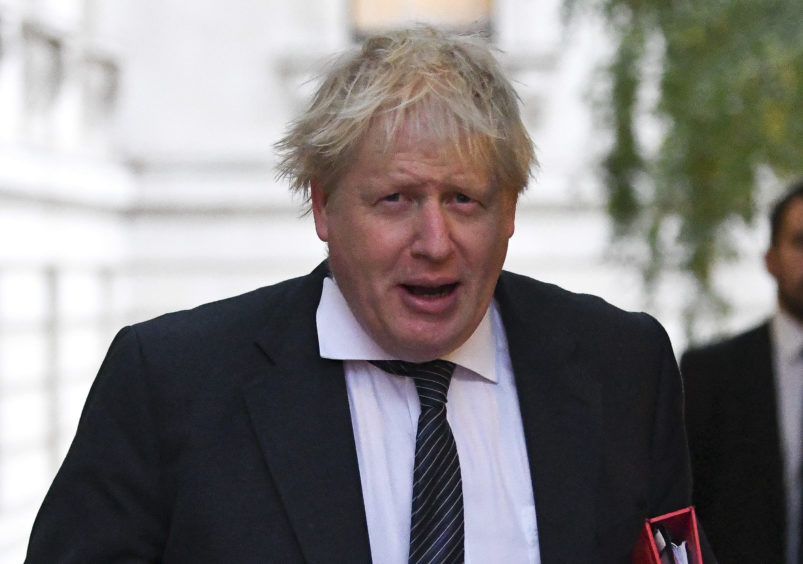 Boris Johnson and Jeremy Hunt traded brutal blows over Brexit as the battle for Downing Street grew ever more tense last night.
The leadership hopefuls repeatedly shouted over each other as they sought to persuade Tory members to vote for them in a testy hour long head-to-head TV debate.
Mr Johnson dismissed the foreign secretary's Brexit plan as "defeatist" and suggested he would further "destroy trust in politics".
Mr Hunt said his former Cabinet colleague's comments around no-deal had been "dangerous" and repeatedly challenged Mr Johnson to say whether he would resign if he failed to deliver Brexit on October 31.
He asked: "Will you resign if you don't deliver it, yes or no?"
Returning fire, Mr Johnson said the EU will not take the UK seriously if there is a "papier-mache" Brexit deadline.
He said: "If we go into these negotiations from the beginning with a plan to allow that that deadline yet again to be fungible, to be a papier-mache deadline, I'm afraid that the EU will not take us seriously.
"Nor will business understand that they must prepare for no-deal."
Mr Hunt replied: "It's not do or die, is it? It's Boris in Number 10 that matters."
On the UK-US diplomatic spat, Mr Johnson said: "I think it is absolutely vital that the advice that civil servants give to ministers should not be leaked by ministers and should not be commented on by ministers, if civil servants are going to feel free to give that advice with the impartiality that they want."
But he refused to say whether he would keep Sir Kim Darroch in post as UK ambassador to the US.
He added: "It is vital that our civil service is not politicised by ministers leaking what they say. Whoever leaked that deserves to be eviscerated."
Mr Hunt said: "Who chooses our ambassadors is a matter for the United Kingdom Government and the United Kingdom prime minister and I have made it clear if I am our next prime minister the ambassador in Washington stays because it is our decision."
He added that he would "certainly keep Sir Kim until he is due to retire".
Mr Hunt and Mr Johnson have been taking part in hustings across the UK, but last night was the first time they have shared a stage since they were confirmed as the final two candidates.
More than 160,000 Conservative members are eligible to take part in the ballot, with the result expected in the week beginning July 22.
It will be the first time a sitting prime minister has been chosen by party members.