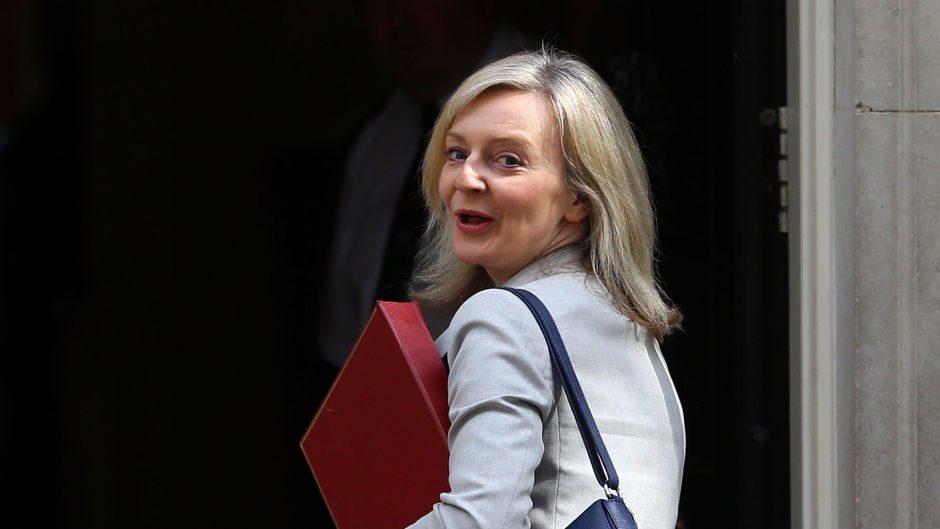 Donald Trump has been slammed by one of Boris Johnson's chief allies for "slagging off" Theresa May during a furious transatlantic row that lead to the resignation of the British ambassador.
Chief Secretary to the Treasury Liz Truss, speaking at a Westminster lunch yesterday, said she was a "patriot" and "did not like" the language the US president used on social media about Sir Kim Darroch or the UK Government's approach to Brexit.
Mr Trump branded Sir Kim "a very stupid guy" after confidential emails emerged where the ambassador had called his administration "clumsy and inept".
An investigation into the e-mail leak is understood to be focusing on the possibility they had been "illicitly" released by someone with access to diplomatic reports.
Downing Street has said "initial discussions" have taken place with the police who could become formally involved in the leak inquiry if there was evidence of "criminal activity".
Following Sir Kim's decision to resign, it was reported Mrs May would be seeking to make a new appointment before she leaves office on July 24 – something dismissed by Ms Truss.
She said: "The Permanent Secretary at the Foreign Office has been clear that this is a job that is going to take months rather than weeks to recruit for. It's likely that the new ambassador will be selected and appointed by the new prime minister."
Ms Truss, who is understood to be eyeing Chancellor Philip Hammond's job, was coy on what role Mr Johnson would give her if he won the Tory leadership race.
She joked: "I'm afraid I can't give you details today, let's just say there's never been a female Tory Scottish secretary.
"Who knew David Mundell would make way for tartan Truss. Well I think that would even have Ruth Davidson calling for Scottish independence."
Asked if Mr Johnson's arrival in Downing Street would see a surge in support for Scottish independence, she said: "Boris is a committed to unionist, in fact he has committed to have a union unit at Number 10 focusing on making sure that we are considering policies that suit the entire union.
"I think in same way Boris transformed London he wants to transform the whole UK so we are out there being positive and not being involved in these very divisive internal debates."
She also sought to distance herself from remarks Mr Johnson had made about the Barnett formula being a multi-billion pound "present" from English taxpayers to Scotland.
She said: "We will be with the Barnett Formula for quite some time into the future. I don't think redesigning the Barnett formula should be a priority for the government."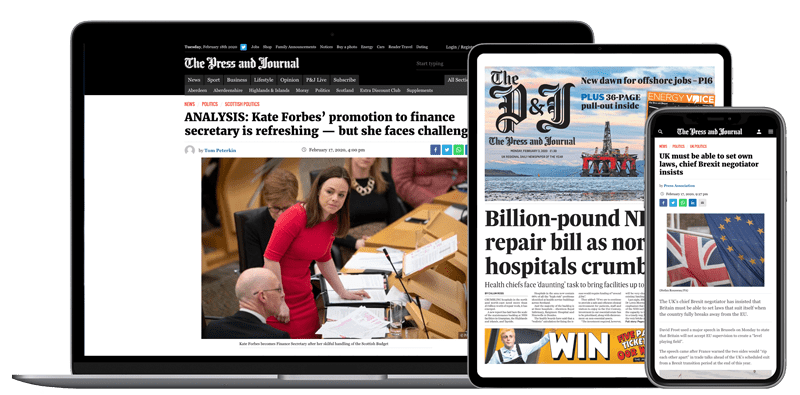 Help support quality local journalism … become a digital subscriber to The Press and Journal
For as little as £5.99 a month you can access all of our content, including Premium articles.
Subscribe