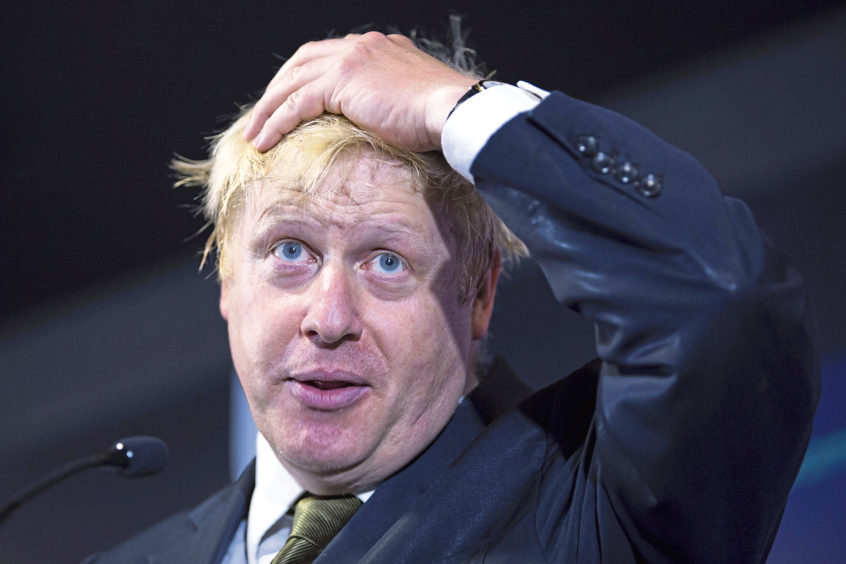 Boris Johnson has been congratulated and condemned in equal measure after storming to victory in the Tory leadership race.
Below we take in reaction from MPs, industry bosses and international leaders.
Party leaders:
First Minister Nicola Sturgeon said: "I am certain that the vast majority of people of Scotland would not have chosen to hand the keys of Number 10 to someone with his views and track record.
"Most immediately I, the Scottish Government and the SNP will work with others to do everything we can to block his plan for a no deal Brexit – which would do catastrophic harm to Scotland."
Scottish Tory leader Ruth Davidson said: "Mr Johnson takes over the leadership at an incredibly challenging time for our country, and he has an enormous task ahead of him.
"My priority as Scottish Conservative leader is to ensure that he will deliver for Scotland within the UK, stop Nicola Sturgeon's efforts to take us back to a second independence referendum, and prevent Jeremy Corbyn from getting to Number 10."
Labour leader Jeremy Corbyn said: "Boris Johnson has won the support of fewer than 100,000 unrepresentative Conservative Party members by promising tax cuts for the richest, presenting himself as the bankers' best friend, and pushing for a damaging no-deal Brexit.
"Johnson's no-deal would mean job cuts, higher prices in the shops, and risk our NHS being sold off to US corporations in a sweetheart deal with Donald Trump."
Lib Dem leader Jo Swinson said: "He has shown time and time again that he isn't fit to be the prime minister of our country.
"Whether it is throwing people under the bus or writing a lie on the side of one: Britain deserves better than Boris Johnson."
MPs
Orkney and Shetland Lid Dem MP Alistair Carmichael said: "The news does not change the arithmetic in the House of Commons so Boris Johnston will have the same problems as Theresa May. If he is serious about breaking the logjam then Boris Johnston should accept that the only way through this is to have a People's Vote."
Far North Lib Dem MP Jamie Stone said: "Time will tell but I suspect that this is one prime minister who could end up having the shortest, and probably most chaotic career, on record."
Moray Tory MP Douglas Ross said: "I am confident that Boris will stand-up for the Union, unite the party, deliver Brexit and allow us as a country to move on."
Banff and Buchan Tory MP David Duguid said: "It is now time for the party to unite behind the new prime minister, deliver on our commitment to leave the EU and to get on with governing the country and delivering for our constituents."
Aberdeen South Tory MP Ross Thomson said: "As our next prime minister Boris will unite the country, strengthen our United Kingdom and fulfil our promise to the people by delivering Brexit by October 31."
Gordon Tory MP Colin Clark said: "We have a leader who inspires confidence. I am confident he can pull the country together as a strong United Kingdom with a positive and optimistic message.
Western Isles SNP MP Angus MacNeil said: "I think we can all agree that this isn't the best situation for the islands or for Scotland.
"If Boris chooses a hard Brexit, sensible heads know that the consequences for the UK and those of us stuck in the UK are chronic."
Industry
NFU Scotland president Andrew McCornick said: "After months of stagnation on the Brexit negotiations, it is vital that we see meaningful progress, and we will be making early contact with Number 10 in order to make the case directly to the new regime."
National Sheep Association chief executive Phil Stocker added: "At such a fragile time, the last thing our industry needs is a change in our secretary of state or ministers, but if they must come then we hope the new prime minister will carefully consider who he appoints. We need a Defra team with an understanding of agriculture and its role in the countryside."
CBI Director-General Carolyn Fairbairn said: "Many congratulations to Boris Johnson. Business needs three things in the first 100 days. A Brexit deal that unlocks confidence; clear signals the UK is open for business; and a truly pro-enterprise vision for our country."
International
US President Donald Trump tweeted: "Congratulations to Boris Johnson on becoming the new prime minister of the United Kingdom. He will be great."
French President Emmanuel Macron said: "I'm looking forward to working with him as soon as possible, not only on Europeans' issues such as Brexit negotiations, but also other international security issues."
Irish premier Leo Varadkar said: "Congratulations to Boris Johnson on his election as party leader. Look forward to an early engagement on Brexit, Northern Ireland and bilateral relations."
European Union's Brexit negotiator Michel Barnier said: "We look forward to working constructively with PM Johnson when he takes office, to facilitate the ratification of the withdrawal agreement and achieve an orderly Brexit."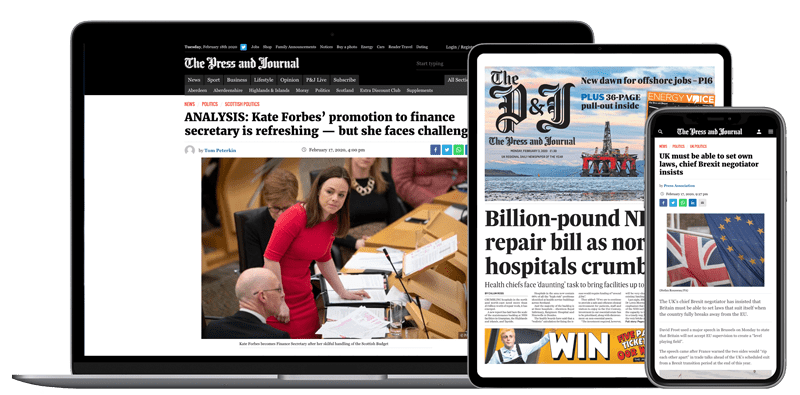 Help support quality local journalism … become a digital subscriber to The Press and Journal
For as little as £5.99 a month you can access all of our content, including Premium articles.
Subscribe