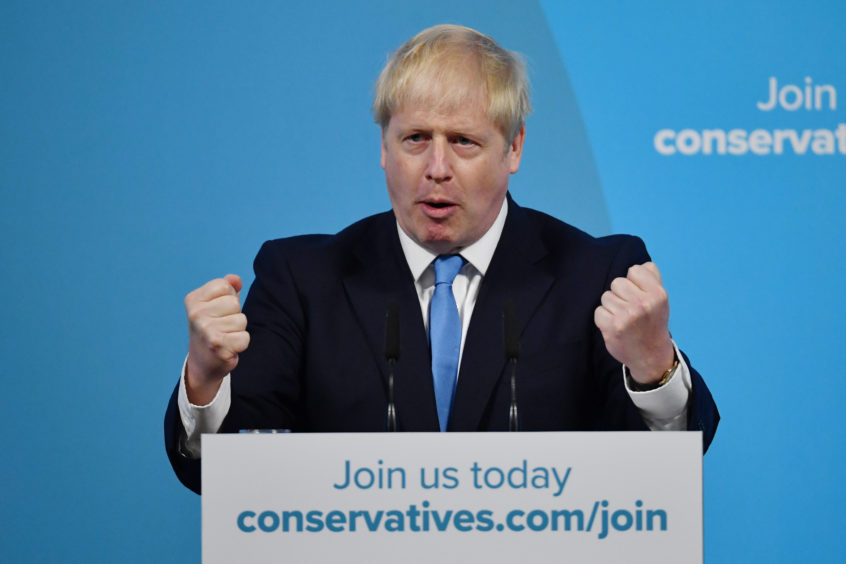 Boris Johnson has made promises to Scotland on everything from farming and fishing to defence and police investment during the Tory leadership campaign.
After receiving the backing of a number of Scottish Tories last month, Mr Johnson said he was "committed to supporting the iconic Scottish whisky industry, vital oil and gas industry and freeing fishermen from the CFP" and that he would "put strengthening our Union at the heart of everything" he does.
With the former foreign secretary to arrive in Downing Street as prime minister today, we take a look back at some of his key pledges.
Farming
Mr Johnson has said Scottish farmers, who have long claimed they were short-changed by the UK Government's handling of EU convergence funding, will get £160 million in "back payments".
He has also previously committed to addressing the lack of funding allocated to Scottish farmers and guaranteed that – in 2020 – they would receive an additional £25 million.
And in the event of a no-deal Brexit, Mr Johnson told the Press and Journal earlier this month that he will use a chunk of the £39 billion divorce payment to "support Scottish rural communities".
Fishing
Mr Johnson has repeatedly pledged to "take back control of our fishing waters" by leaving the EU on October 31, with or without a deal.
Defence
After leadership rival Jeremy Hunt pledged to protect RAF Lossiemouth and Kinloss Barracks for "generations to come" as part of a £15 billion defence plan, Mr Johnson said he too would "fund defence fully".
He said it was "no time to stop supporting our military bases in the UK when threats have multiplied".
Free-ports
The former London-mayor confirmed he is looking at rolling out a network of free-ports post Brexit to "turbocharge" the economy.
As the P&J revealed last month, he is looking at two sites in the north-east, potentially creating thousands of jobs and pulling in international investment
Policing
Mr Johnson said he would spend more than £1 billion on policing – giving Holyrood enough in Barnett consequentials to hire 2,000 more officers across Scotland.