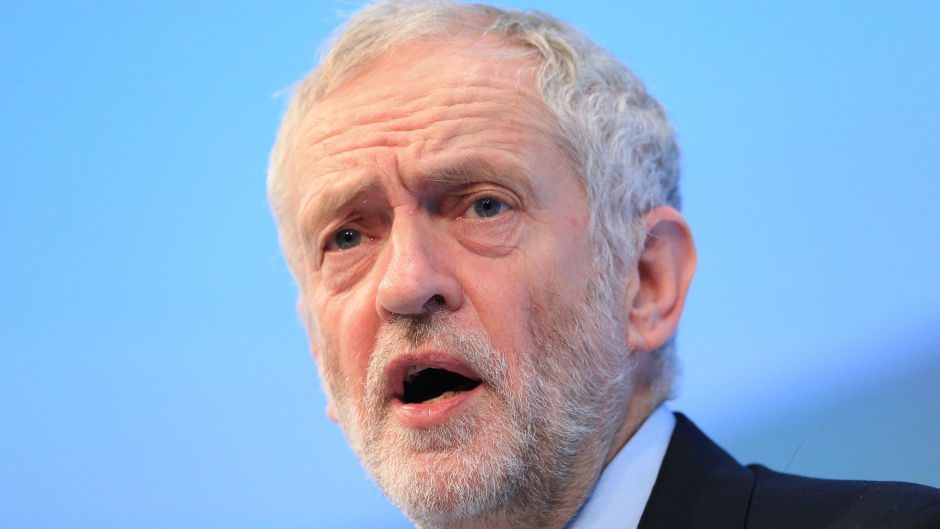 Jeremy Corbyn has accused Boris Johnson of an "unprecedented abuse of power" after suggestions the prime minister is planning to force through a no-deal Brexit amidst a general election campaign.
The Labour leader said the move would be "unconstitutional and anti-democratic" and has written to the UK's top civil servant calling for an urgent clarification.
The letter has been sent, following reports that Mr Johnson could seek to hang on long enough to ensure Britain is out of the EU before going to the polls if he is defeated in a vote of confidence when MPs return in September.
As it stands – under the latest extension to the Article 50 withdrawal process by the EU – Britain is due to leave on October 31.
But with a wafer-thin Commons majority of just one, Mr Johnson is vulnerable to defeat if, as expected, Labour table a no-confidence motion early next month.
If that happened, under the Fixed Term Parliaments Act, he would have 14 days to win another vote of confidence or, if no other government could be formed, face a general election.
His top adviser Dominic Cummings is said to have argued that scenario would still allow him to set an election date after October 31, by which time the UK would be out of the EU with nothing a new government could do to stop it.
In his letter to Cabinet Secretary Sir Mark Sedwill, Mr Corbyn said: "Forcing through a no deal against a decision of Parliament, and denying the choice to the voters in a general election already underway, would be an unprecedented, unconstitutional and anti-democratic abuse of power by a prime minister elected, not by the public, but by a small number of unrepresentative Conservative Party members."
"As government assessments make clear, a no-deal Brexit would have a deeply damaging impact on the economy, with serious consequences for jobs, living standards and industry in this country."
Mr Corbyn also noted that the Cabinet Office's election "purdah" rules make it clear that policy decisions on which a new government "might be expected to want to take a different view" should be postponed until after polling day.
He asked Sir Mark to confirm that if the UK is due to leave the EU without a deal while an election is under way, the Government should seek another time-limited extension to Article 50 to allow the voters to decide.
Brexiteers argue Parliament has already voted to leave the EU by triggering the Article 50 process and passing legislation setting Britain's withdrawal date for October 31.
Mr Johnson was yesterday asked directly what he would do in the event of losing a no confidence motion in the Commons.
He said: "We are going to leave the European Union on October 31, which is what the people of this country voted for, it's what MPs voted for, and that's what I think parliamentarians of this country should get on and do.
"They will deliver on the mandate of 2016 and leave the EU on October 31."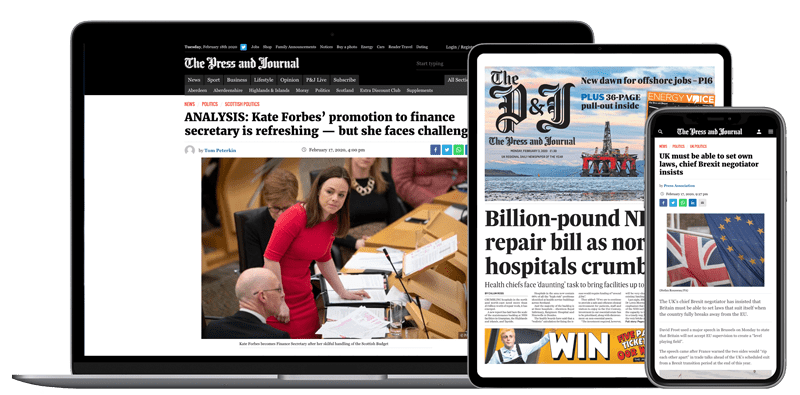 Help support quality local journalism … become a digital subscriber to The Press and Journal
For as little as £5.99 a month you can access all of our content, including Premium articles.
Subscribe