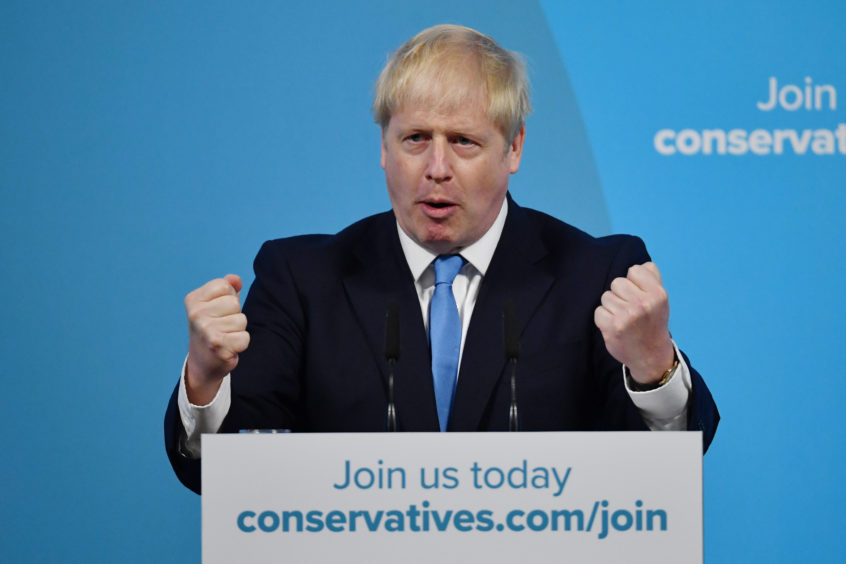 An immediate confidence vote in Boris Johnson when MPs return from the summer recess is a potential trap that could lead to a no-deal Brexit on October 31, the SNP has claimed.
The Nationalists' Westminster leader cautioned that Labour's plan to move a confidence vote in early September could result in Parliament being suspended and a no-deal exit "by default".
Mr Blackford told the Press and Journal that he is "engaged in an awful lot of cross party conversations" about the means open to MPs to block Mr Johnson from pursuing a no-deal withdrawl from the EU.
His remarks came after a leading think tank warned that MPs may have little chance of stopping Mr Johnson pushing through a no-deal Brexit when Parliament returns.
The Institute for Government (IFG) said MPs may have limited opportunities to stop the move and that, even if Mr Johnson loses a confidence vote, he may still try to plough on regardless.
The findings echo the reported view of the prime minister's top adviser, Dominic Cummings, who is said to have told him that opponents of no-deal had left it too late.
Mr Johnson has said he is committed to taking Britain out of the EU by the deadline of October 31, whether or not he can get a new deal with Brussels.
Mr Blackford told the P&J he was "petrified" by the rhetoric coming from Downing Street.
He added: "I'm slightly concerned that we've got ourselves into this situation where there seems to be an acceptance that when we come back in September there has to be a motion of no confidence.
"I can understand the appeal of that and I would welcome an election but I think people need to take a step back and think about where we are.
"First, we have got to attempt to take control of the order paper again and we need to bring forward legislation that can strike out no-deal as the default option.
"There are a number of ways of doing that and I'm slightly concerned that frankly we could walk into the trap of a confidence motion without doing the necessary work to strike out no-deal first.
"If we have an election, Parliament in a sense is shut down as a consequence of that. If that happens, there is a very real danger that the default position is we fall out on October 31."
Under the Fixed-Term Parliaments Act, if the UK Government loses a confidence vote there would be 14 days for Mr Johnson to win another confidence vote or for an alternative government to be formed. Otherwise there has to be a general election.
However, Mr Cummings has reportedly advised Mr Johnson that he could delay polling day until after October 31, by which time Britain would be out of the EU.
The IFG think tank acknowledged that such a tactic may be possible although highly contentious and potentially open to legal challenge.
A strategy document, leaked to the Times yesterday, revealed that Remain backing MPs are considering using a parliamentary motion to stop Mr Johnson calling an election before October 31 unless the prime minister agrees to a Brexit extension for the poll to take place.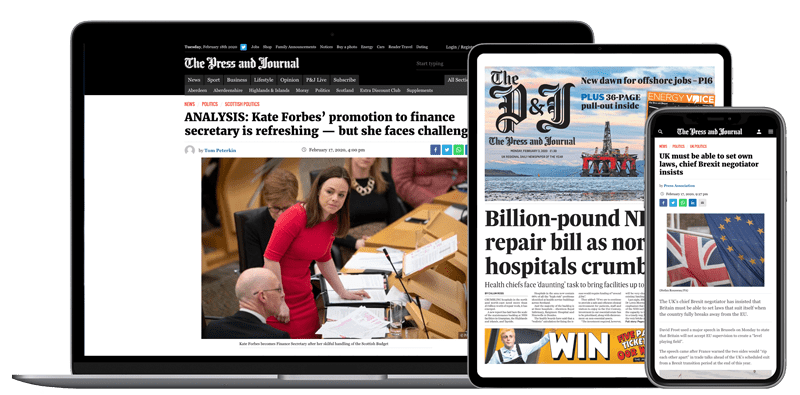 Help support quality local journalism … become a digital subscriber to The Press and Journal
For as little as £5.99 a month you can access all of our content, including Premium articles.
Subscribe