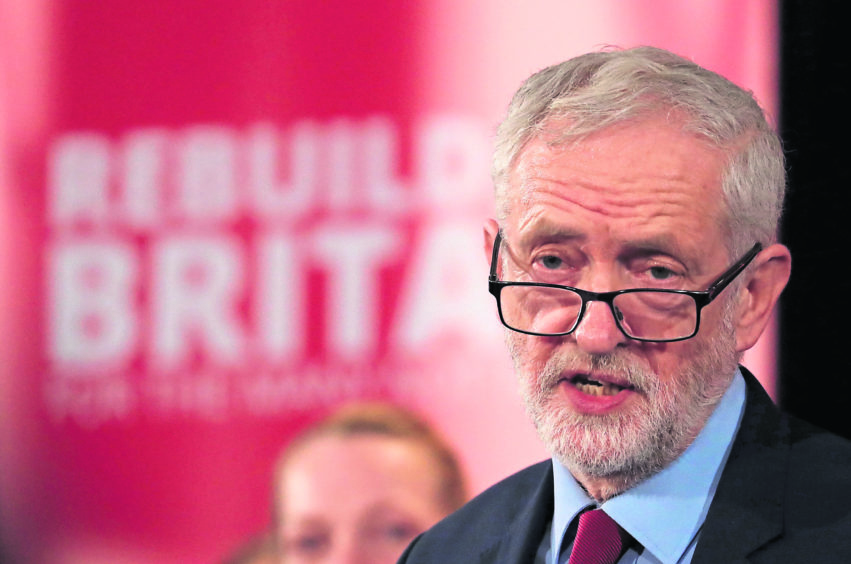 Jeremy Corbyn and Ian Blackford have held "constructive" discussions on forming a coalition to stop a no-deal Brexit.
The phone call between the Labour and SNP leaders yesterday followed Mr Corbyn's appeal to opposition MPs to support him in leading a "strictly time-limited" caretaker administration, which would seek to delay Brexit and call a snap general election.
Mr Blackford told the Press and Journal he would be holding more discussions with Mr Corbyn in the coming weeks to form a plan to block attempts by Boris Johnson to take the UK out of the EU without a deal.
He said: "We had a constructive discussion and I look forward to continuing these discussions with him before we return to Parliament at the beginning of September.
"It's very much an open discussion about how we make sure we have got that coalition to stop no-deal. There's a willingness for us to work together as there has to be with other colleagues as well."
Asked if the issue of a second independence referendum had come up in conversation, Mr Blackford was more coy.
He said: "You'll understand I don't want to go into the details, what I will say is that my priority is to stop no-deal and I absolutely make the point that the people of Scotland have the right to determine their own future.
"I think everything that has happened in the last few years has brought a focus to the desire for that to happen, but let's deal with the no-deal threat which is absolutely the first thing that we face."
Meanwhile Mr Corbyn yesterday took aim at Liberal Democrat leader Jo Swinson after she rejected his plan to lead an emergency government.
He said: "It's not up to Jo Swinson to choose candidates, it's not up to Jo Swinson to decide who the next prime minister is going to be.
"Surely, she must recognise she is a leader of one of the opposition parties who are apparently opposed to this Government, and apparently prepared to support a motion of no confidence."
Mr Corbyn insisted Ms Swinson should respect the "normal precedent" to allow the leader of the Opposition to form an administration after a successful vote of no confidence in the Government.
He also told politicians who were "making noise in the media" to consider supporting him in order to prevent a "damaging" no-deal Brexit.
Ms Swinson said she has spoken to her favoured candidates – Tory MP Ken Clarke and Labour MP Harriet Harman – and won their assurances that they are ready to "put public duty first" to "stop us driving off that cliff".
The row came as leaked German government papers revealed Berlin now expects Britain to leave on no-deal terms on October 31.
The document was revealed by the German business daily newspaper Handelsblatt and called on the EU27 states to unite against any renegotiation.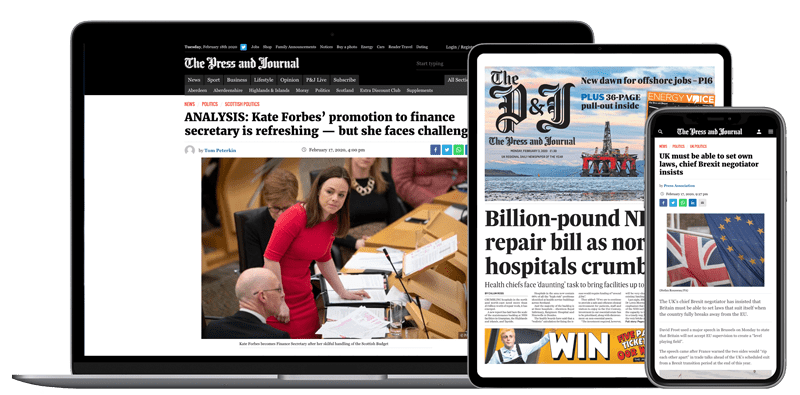 Help support quality local journalism … become a digital subscriber to The Press and Journal
For as little as £5.99 a month you can access all of our content, including Premium articles.
Subscribe