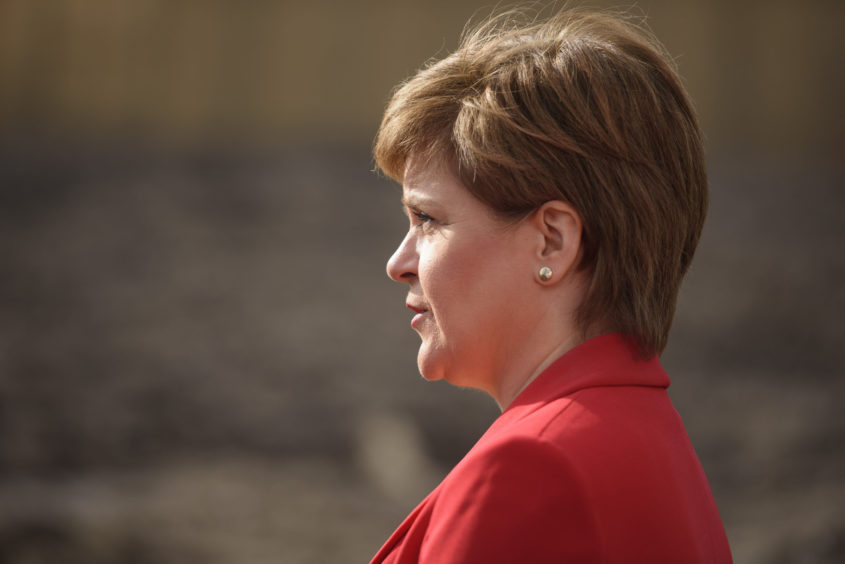 A senior Liberal Democrat politician has claimed that holding a second independence referendum during the Brexit process would add "confusion to chaos".
Former Gordon MP Malcolm Bruce, speaking to the Press and Journal while he was on the Shetland by-election campaign trail, branded Labour's commitment to allow the SNP to hold another poll as "despicable".
Both Jeremy Corbyn and shadow chancellor John McDonnell have said in recent weeks that they would grant a section 30 order to allow the Scottish Government to hold another referendum.
Lord Bruce, who is Lib Dem's Scotland spokesman in the upper chamber, said: "That's destroyed the Labour Party in Scotland.
"You can't play ducks and drakes with the future of Scotland and the United Kingdom, and the idea that you are prepared to offer an independence referendum to secure support for a Corbyn government is pretty despicable to me and suggests power for the left-wing Labour movement is more important than the future of the UK."
The peer backed Jo Swinson's decision to refuse support to a Corbyn-led "caretaker government", stating: "We need a crisis management government to deal with the situation which is cross party and, therefore,  it shouldn't be a party leader at all.
"Corbyn seems to be saying, 'it has to be me because I'm leader of the Opposition', he completely misses the point.
"We are looking for a government that can secure cross-party support, to either stop Brexit, secure a second referendum or secure a deal that will maintain much of the benefits that we currently have in the UK.
"Corbyn cannot win cross-party support."
In the event of a snap election, Lord Bruce said the Lib Dems could be the party that "potentially leads a government".
"A general election is not an ideal scenario or a way to solve the problem, but in the current crisis, an election, in advance of Brexit having been solved, could be a wide open opportunity for us to make the breakthrough we haven't previously achieved.
"Some of the polls have shown that it wouldn't take a big shift away from the other parties and towards us to turn us potentially into a party that could lead a government."
Lord Bruce is in Shetland this week supporting Beatrice Wishart, who is standing for the party in the upcoming by-election.