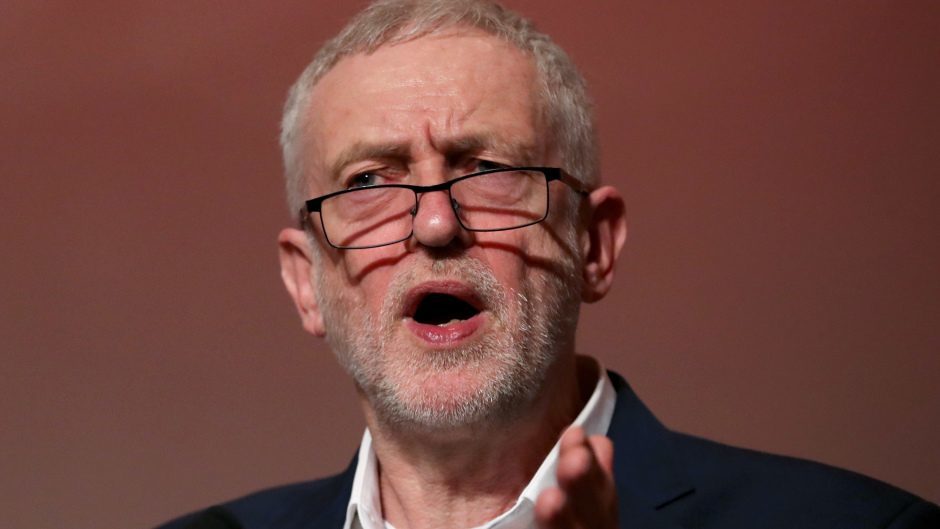 Jeremy Corbyn has demanded the immediate release of the UK Government's no-deal Brexit assessment after ministers claimed a leaked version was out of date and full of scaremongering.
The secret Whitehall dossier, known as Operation Yellowhammer, included warnings that Britain could face shortfalls of fresh food, fuel and medicines.
The Labour leader, speaking after meeting with businesses in Stevenage yesterday, said Boris Johnson needed to "wise up" and realise the true threat of a no-deal exit.
He said: "It isn't an outside force that is causing the problem, it is the government itself that is creating the problem in the first place.
"Yellowhammer shows exactly what will happen. There are already difficulties over medicine supplies in this country.
"There is already lots of uncertainty about businesses, trade, investment, exports, jobs, and so on, all created by this arbitrary day of October 31.
He added: "He needs to recognise that just holding the threat of a no-deal Brexit on October 31 towards the European Union isn't going to bring about a change, it's going to make things much worse.
"He created this arbitrary date by his behaviour during the Tory leadership campaign.
"He needs to wise up and stop the nonsense with October 31 and start talking seriously."
SNP Westminster leader Ian Blackford urged MPs across the political divide to work together to stop a no-deal when Parliament returns from recess in two weeks time.
He said: "Any Brexit would be devastating for Scotland – but crashing out with no deal could destroy 100,000 jobs, cost every person £2,300 a year, and put our medicine and food supplies at risk.
"Time is running out and it is now vital that MPs across the parties take every step to stop the Tory leader and block a disastrous Brexit before it is too late."
A government spokesman said up-to-date information on what businesses and members of the public needed to do to prepare for the UK's departure from the EU was available on the government's website.