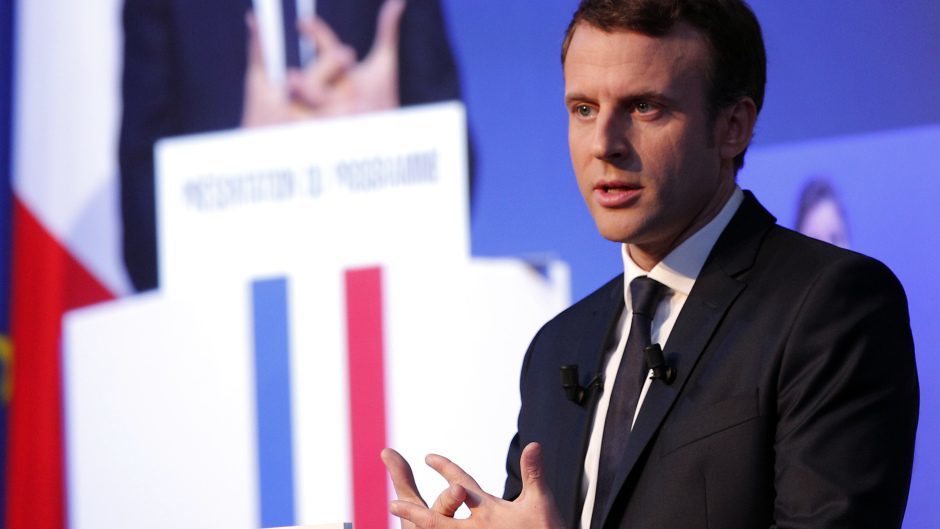 Emmanuel Macron has dashed Boris Johnson's hopes of negotiating a new Brexit deal before the October deadline.
The French President warned any agreement would look similar to the existing deal struck by Theresa May.
Mr Macron did, however, concede that "something smart" could emerge on the controversial Northern Ireland backstop, if there was "goodwill on both sides" of forthcoming talks.
The comments come after Mr Johnson was told on Wednesday that he had 30 days to come up with an acceptable alternative to the backstop by German Chancellor Angela Merkel.
The backstop is an insurance policy designed to avoid a hard border on the island of Ireland by keeping the UK in a customs union.
Mr Johnson is unhappy that the mechanism could potentially keep the UK tied to the EU if it was ever needed.
Mr Macron, speaking at a join press conference in Paris yesterday, said: "The Irish backstop, as we call it, is a point that has been negotiated in the context of the geography of Ireland and the past political situation.
"So it is an important element that allows us first of all to guarantee the stability in Ireland and also the integrity of the single market. These are our two goals.
"When you talk about flexibility, well let me be very clear with you, these two goals have to be met."
He added: "What Angela Merkel said yesterday, and which is very much in line with the discussions we have had since the very beginning, is that we need visibility in 30 days."
Mr Macron said the EU's negotiator Michel Barnier could be involved in finding an answer "without totally reshuffling the Withdrawal Agreement".
"We should all together be able to find something smart within 30 days if there is goodwill on both sides," Mr Macron suggested.
Mr Johnson, speaking to reporters after the press conference, said: "It was very interesting to hear some of positive noises that we're now hearing about the ways that this can be done.
"We look forward to developing those thoughts in the next few weeks.
"Merkel said if we can do this in two years then we can do this in 30 days and I admire that 'can-do' spirit that she seemed to have. I think she is right.
"I think that the technical solutions are readily available and they have been discussed at great length."
Mr Johnson also made clear a "great deal of work" had been done to ensure the UK was ready to leave on October 31, with or without a deal.