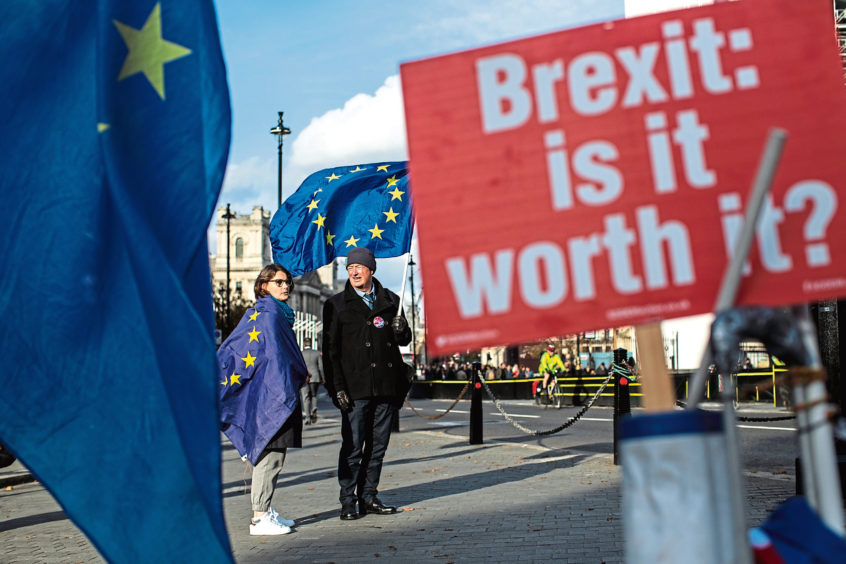 North-east and Highland councils are preparing for potential no-deal Brexit fuel, food and medicine shortages, confidential papers have revealed.
The documents, obtained under freedom of information laws, show Aberdeen City Council have even been forced to consider the impact on school menus, with officials noting that "there is a risk we will be unable to meet the nutritional content required" if there are food shortages.
The papers, entitled the "Risk Register", also spell out concerns that a shortage in treatment chemicals could affect the supply of public water services and fuel shortages could affect waste collection.
City officials further note that the risk of civil disobedience in a no-deal scenario will be "high" and add that 360 police officers across Scotland are on standby.
Aberdeen North MP Kirsty Blackman said the reports, obtained by the People's Vote campaign, were "totally shocking".
She said: "It's absolutely ridiculous that any government would be considering putting us in a situation where we might have reduced school meals, reduced nutrition for kids as a result of a no-deal Brexit.
"Why is this still even an option on the table?
"The people of Scotland, the people of Aberdeen voted to reject Brexit. They voted to remain in the EU and yet if a no-deal happens we're going to have to deal with the really severe negative consequences of that."
Aberdeen city councillor Sarah Duncan said her colleagues on the local authority were "doing all they can to avoid harm".
The Labour councillor said: "This is not 'project fear' so much as 'project here' because the impact on council services will affect thousands of people in Aberdeen and the surrounding area as they go about their everyday business in these communities.
"At a time when the prime minister is saying he would be prepared to impose this kind of Brexit on the British people, these risk registers should provide a wake-up call to Westminster politicians and the public."
Aberdeen SNP leader councillor Stephen Flynn added: "It's frightening that our city is facing the very real prospect of food, medicine and fuel shortages.
"It's clear now more than ever that Brexit must be stopped."
A spokesman for Aberdeen City Council said: "In common with all local authorities and public bodies, the council is planning for a wide range of potential scenarios in relation to the UK's preparations to exit the EU.
"The possible disruption to fuel supplies is one of those considerations."
In the Highlands, council workers are also bracing for the impact of a no-deal, with officials noting concerns there will be "price increases and potential loss of income".
Gill Bird, a leading member of the pro-EU Highland4eu campaign group, said: "The concerns identified here are not hyperbole from politicians in the Remain campaign or exaggeration by journalists. They are the sober assessment of public officials.
"Before any form of destructive Brexit is inflicted on these communities, it is essential for the health of our democracy that the permission of the people is sought through a final say referendum."
Aberdeenshire and Argyll and Bute councils refused to supply information on their no-deal Brexit planning, while Moray council failed to respond to a freedom of information request.
A UK Government spokesperson said: "We are accelerating Brexit preparations so that we are ready to leave the EU on 31 October, deal or no deal.
"That work includes extensive engagement with the Scottish Government. In addition we have allocated the Scottish Government nearly £100m for no deal planning."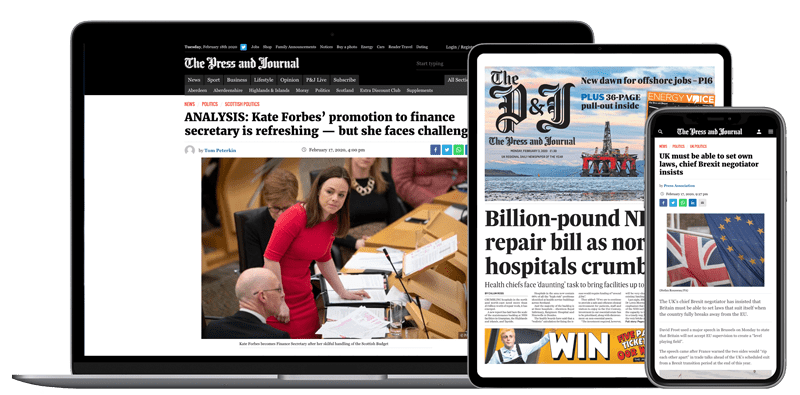 Help support quality local journalism … become a digital subscriber to The Press and Journal
For as little as £5.99 a month you can access all of our content, including Premium articles.
Subscribe