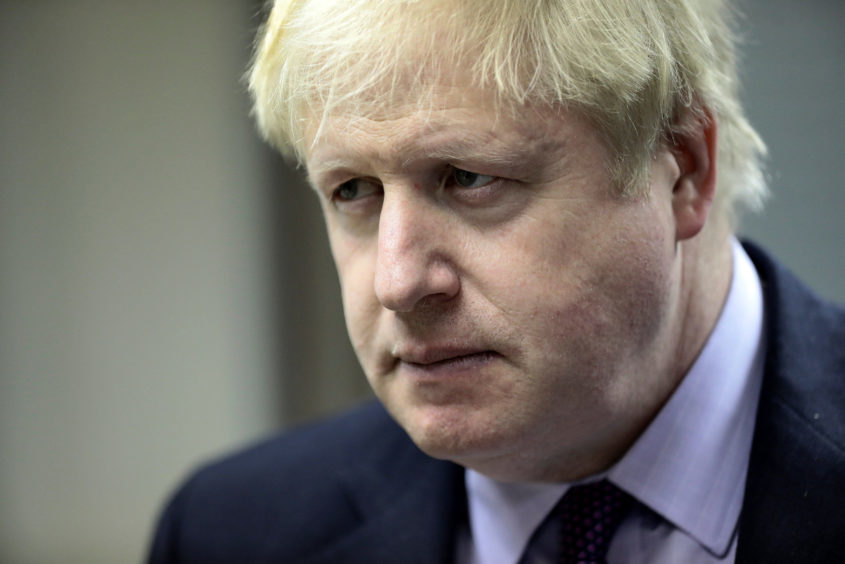 Boris Johnson has been dealt a further blow after his brother quit the Government, saying he had been "torn between family loyalty and the national interest".
The younger Johnson, Jo, said he could no longer serve with the "unresolvable tension" caused by the prime minister's threats to leave the European Union without a deal.
Opposition MPs lapped the resignation up, asking why the country should tolerate Mr Johnson's premiership when his own family could not.
SNP Commons leader, Pete Wishart, said: "If Boris Johnson's government is too toxic for Ruth Davidson and now it seems is too extreme for his own brother – why should Scotland be expected to tolerate it?"
The resignation caps off a humiliating week for Mr Johnson in which he lost three Commons votes, witnessed one MP defect to the Lib Dems and was reprimanded by members of his own Cabinet for expelling 21 party grandees in a "mass purge".
And the prime minister is braced for a further headache today as the House of Lords appears poised to sign off on a cross-party bill aimed at blocking a no-deal Brexit on October 31.
Mr Johnson has branded the legislation a "surrender Bill" and has stressed he will not seek a delay to Brexit.
A Number 10 spokesman said: "It is clear the only action is to go back to the people and give them the opportunity to decide what they want: Boris to go to Brussels and get a deal or leave without one on October 31, or Jeremy Corbyn arriving in Brussels with his surrender Bill begging for more delay, more dither and accepting whatever terms Brussels imposes over our nation."
Setting the scene for a "people versus Parliament" election strategy, the spokesman added: "It is now time for the people to decide, after Parliament has failed them, so we can resolve this once and for all.
"For Jeremy Corbyn to continue to avoid an election would be a cowardly insult to democracy."
Commons leader Jacob Rees-Mogg announced yesterday that the Government would table another motion for an early general election on Monday.
Labour have hinted that they will again refuse the offer, with shadow chancellor John McDonnell saying that he wanted to see no-deal averted on October 31 before backing an election.
A debate within the SNP was ongoing yesterday over their position, with senior figures in Edinburgh understood to prefer the idea of having an election as soon as the bill to block no-deal bill is passed while MPs in Westminster lean towards a position similar to Labour.
Meanwhile, former Labour frontbencher Luciana Berger gave Jo Swinson a further boost yesterday after joining the Lib Dems.
Her decision to join the party comes just two days after Phillip Lee dramatically defected from the Tories during a speech by Mr Johnson in the Commons.
Ms Berger said: "This is a moment of national crisis. The Liberal Democrats are unequivocal in wanting to stop Brexit and are committed to securing Britain's future as a tolerant, open and inclusive society."
Ms Swinson said: "Luciana is a passionate advocate for women's and LGBT+ rights, and she's at the forefront of efforts to counter anti-Semitism and prevent discrimination.
"I'm delighted to welcome her to the Liberal Democrats, where we can work together to stop Brexit and build a fairer, more equal society for all."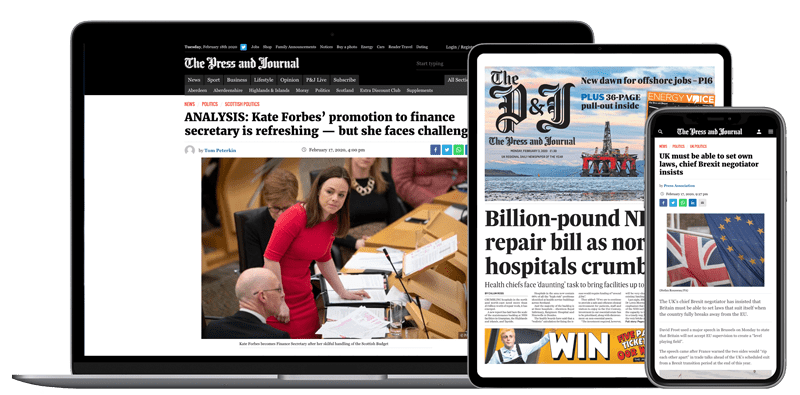 Help support quality local journalism … become a digital subscriber to The Press and Journal
For as little as £5.99 a month you can access all of our content, including Premium articles.
Subscribe