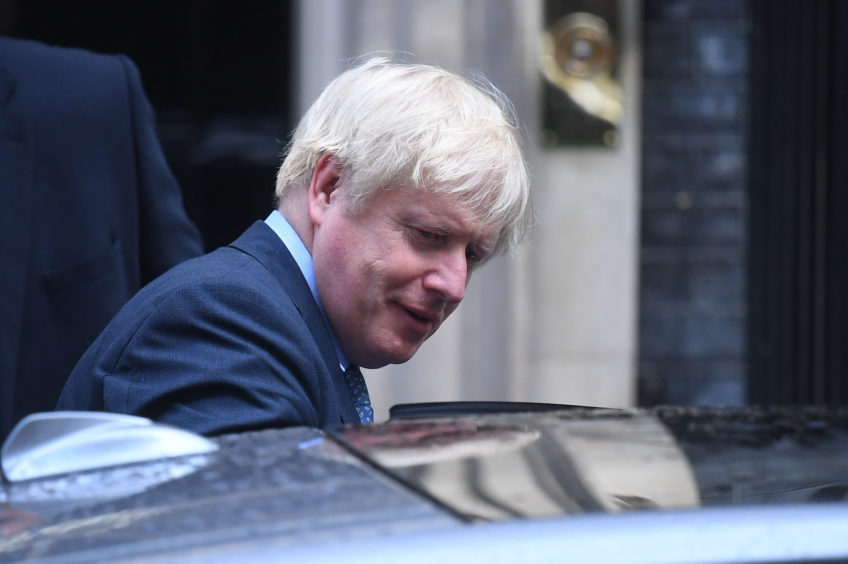 Boris Johnson runs the risk of being held in contempt of Parliament unless he complies with an order to publish all secret no-deal Brexit preparation papers today.
The prime minister has an 11pm deadline to publish all 'Operation Yellowhammer' no-deal documents seen by the Cabinet since July 23.
A previous leak of the documents suggested the UK will face shortages of fuel, food and medicine if there is a no-deal Brexit on October 31.
Mr Johnson, after losing a late night vote in the Commons on Monday, will also have to publish all internal communications between his top advisers over the decision to suspend Parliament for five weeks.
Downing Street refused to confirm whether the Government would comply with the order when pressed by reporters yesterday.
The prime minister's official spokesman said: "We will consider the implications of the vote and we have said we will respond in due course, but we would say the scope of the information requested is both disproportionate and unprecedented."
Orkney and Shetland MP Alistair Carmichael said the suggestion that the Government would not comply with the order was a "disgrace".
The former Scottish secretary said: "Boris Johnson's refusal to share these essential documents in full, with Parliament and the public, has been a disgrace.
"The Government has launched a massive advertising campaign to tell us to prepare for a no-deal Brexit, but they wouldn't tell anyone what to prepare for.
"It's as if the Met Office were sending out weather warnings, but wouldn't say if we should get ready for a heatwave or a blizzard."
He added: "What we all need is information on the potential risks of a no-deal Brexit, so that people can plan and protect themselves.
"The Government has this information. By refusing to share it, the Government put all of us at risk."
Western Isles MP Angus MacNeil meanwhile condemned the decision to suspend Parliament, saying: "It is simply unbelievable that Parliament has been suspended during what is a UK crisis.
"Scotland did not vote for this. In 2014, Scotland was told to vote no to independence to guarantee our place in the European Union – another broken promise from a broken UK Government."
Mr Johnson, speaking on a visit to a London primary school yesterday, dismissed accusations that suspending Parliament is anti-democratic.
He said: "We need a Queen's Speech – that's why Parliament is in recess now because you always have a recess before a Queen's Speech.
"And anybody who says it's all – this stuff about it being anti-democratic – I mean donnez-moi un break – what a load of nonsense.
"We were very, very clear that if people wanted a democratic moment, if they wanted an election, we offered it to the Labour opposition and mysteriously they decided not to go for it."