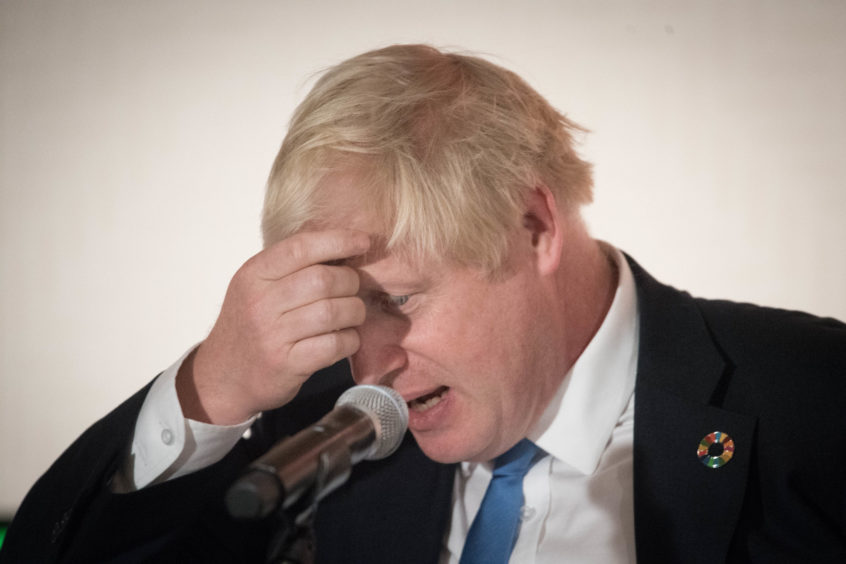 Boris Johnson flew back into a violent political storm yesterday.
The prime minister, who was forced to return to the UK after the Supreme Court ruled he had acted unlawfully in suspending Parliament, was greeted at Heathrow with newspaper front pages that screamed he had lied to the Queen and faced demands from opposition leaders to resign.
He then had the undignified spectacle of being pursued across London in his motorcade by a TV helicopter, something which one parliamentary aide remarked looked "rather like watching a felon on the run".
Arch rival Michael Gove did his best to defend Mr Jonson on the morning round of radio interviews, saying the prime minister was a natural winner and likened him to Manchester City boss Pep Guardiola.
The comment fell flat faster than Watford did when they took on City on Saturday, however, and the barrage of criticism against Mr Johnson had reached boiling point by the time MPs reconvened in the Commons at 11.30am.
The day saw MP after MP line up to chastise the UK Government's handling of the prorogation and, worse still for Mr Johnson, a whole hour of debate was dedicated to a newspaper investigation over allocations of public money he made to a model turned technology entrepreneur while London Mayor.
When Mr Johnson eventually did arrive at the despatch box the atmosphere was febrile, with Labour MPs shouting "you should be in jail".
What followed was a doubling down on his people vs Parliament mantra, he hit out at the Supreme Court judges and MPs and said he would deliver Brexit on October 31 – despite a law having been enacted preventing that very promise.
If Theresa May's time in Downing Street was a Brexit battle, Mr Johnson's is fast becoming a Brexit war – with no conclusion in sight.