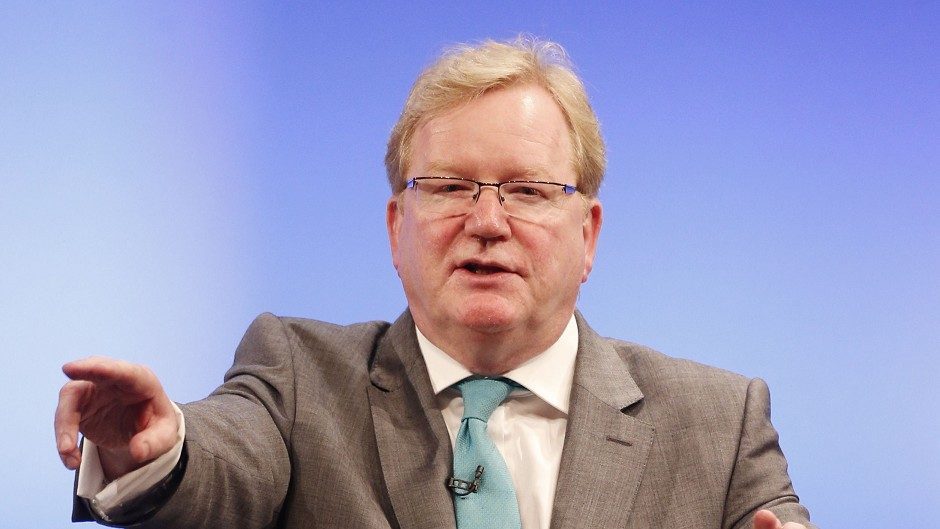 The Scottish Tories have dropped their opposition to a no-deal Brexit and now stand "foursquare" behind Boris Johnson's plan to take the UK out of the EU with or without a deal on October 31.
Acting party leader Jackson Carlaw, in a u-turn on Ruth Davidson's position, said the "endless drift" of Brexit was becoming more damaging than a no-deal.
Pressed over his position on Brexit, Mr Carlaw said his preference was for a "negotiated way out", of the current impasse.
But he added: "Another six-month extension doesn't guarantee anything will be any different at the end of it, at some point you have to say we need to move on and I think we are at that point now."
The party veteran, speaking at a fringe event at the Tory conference in Manchester yesterday, also said he stood "foursquare" behind Boris Johnson.
He said: "I think Boris Johnson is somebody who is fundamentally committed to the Union, that's why he's made himself the minister of the union.
"We've had meetings with Boris Johnson's team about how we can do more to ensure Scotland is represented at the heart of the UK where we we want it to be.
"Boris is someone who believes passionately and wholeheartedly in the UK and I stand behind him foursquare as do all my parliamentary colleagues."
The comments came as Mr Johnson recommitted to taking the UK out of the EU on October 31, despite there being a law preventing such an outcome.
Mr Carlaw also took aim at Nicola Sturgeon and Jeremy Corbyn, describing their plan to work together in Westminster as "the most dangerous political alliance of modern times".
He said: "The prospect of Jeremy Corbyn as prime minister strikes genuine fear not just with Scotland's Jewish community, but with Jewish friends all across the UK.
"And no First Minister, however obsessed with achieving indyref2 should even for a moment, in a move of dangerous political expediency, conspire to make that possible.
"It is a grave error of judgement and Nicola Sturgeon must withdraw this threat."
Mr Carlaw went on to describe the Health Minister as "Calamity Jeane Freeman" while criticising the SNP's record in government.
He said: "Before she was elected, our health secretary – Calamity Jeane Freeman – was a quango queen who famously charged the public purse for more days than there are in a calendar year.
"Now she is in office, it seems she cannot do a single proper day's work. Education is not the SNP's priority. Nor is health. Nor is our economy.
"Theirs is a rigid, bitter politics that cannot adapt to the post-referendum age or Scotland's post-Brexit needs."