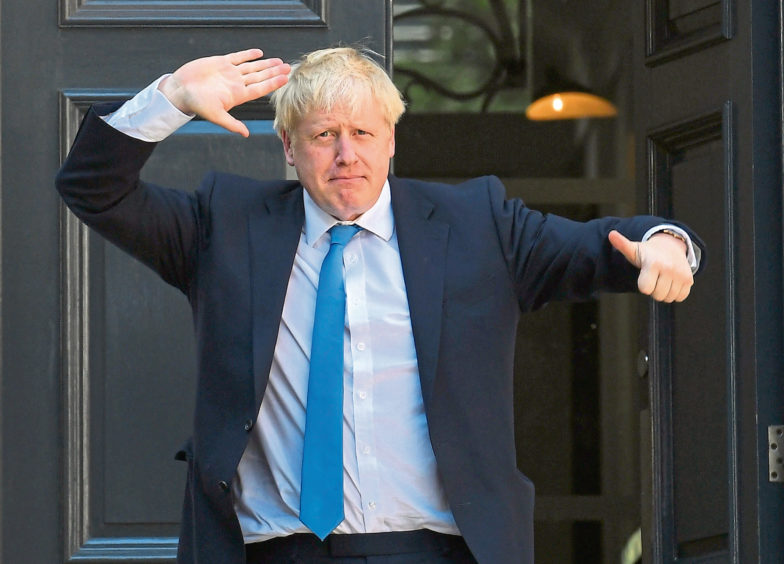 Ministers have signed off on a deal to invest £25million in Argyll and Bute over the next ten years, potentially bringing hundreds of new jobs to the area.
The announcement came as Treasury officials confirmed the ambitious £65 million Moray growth deal would be finalised "in a matter of weeks" and said a similar multi-million pound deal for the Western Isles would be announced "in the near future".
The spending pledges form part of UK Government's £1.4 billion city and growth deals programme in Scotland.
As with previous deals, the UK Government commitment in Argyll and Bute is expected to lead to additional investment by the Scottish Government and local partners.
Scottish Secretary Alister Jack, speaking ahead of his Conservative Party conference speech in Manchester today, said: "Our city and growth deal programme is already having a transformative effect across Scotland.
"In Aberdeen, for example, the city deal-funded Oil and Gas Technology Centre is at the heart of efforts to maximise the continued potential of the North Sea oil and gas industry.
"Among scores of other projects, we are supporting Edinburgh's hugely exciting new concert hall, the Dunard Centre, and we are funding a Tartan Centre in Stirling that will attract visitors from around the world.
"We are investing heavily in research and development in our universities and, together, these projects can transform the Scottish economy."
He added: "Strengthening the Scottish economy is a key priority for us. This Conservative Government is delivering for Scotland."
In Moray, speculation has been rife that the area's growth deal would be put on hold due to Brexit unceratinty, but MP Douglas Ross was yesterday given the assurance from Treasury minister Simon Clarke that it was on track.
Mr Clarke said: "The growth deal will unlock huge benefits for the people of Moray.
"We hope to settle the Heads of Terms this month to allow the project to move forward quickly."
Mr Ross, speaking to the Press and Journal, said: "As well as being the highest-funded growth deal in the country per head of population, the response I received in the House of Commons shows that the Moray growth deal is a top priority for the UK and Scottish Governments.
"The heads of terms will now be signed off in a matter of weeks.
"This is great news for everyone who has championed the Moray Growth Deal and the local community who I know will benefit from this record investment in our area."
Possible parts of the growth deal include a "cultural quarter" in Elgin featuring a renovated Elgin Town Hall and refurbished Grant Lodge, two new campuses for Moray College UHI and a gas pipeline to create extra capacity to help distilleries expand.
Councillor Tim Eagle, who leads the Tory group on Moray Council, added: "It is fantastic news that the heads of terms document will be signed this month.
"This document commits the UK and Scottish Governments to work collaboratively with the local authority and other regional partners to deliver a deal which will no doubt transform the Moray economy.
"This announcement is very welcome news for us in Moray Council."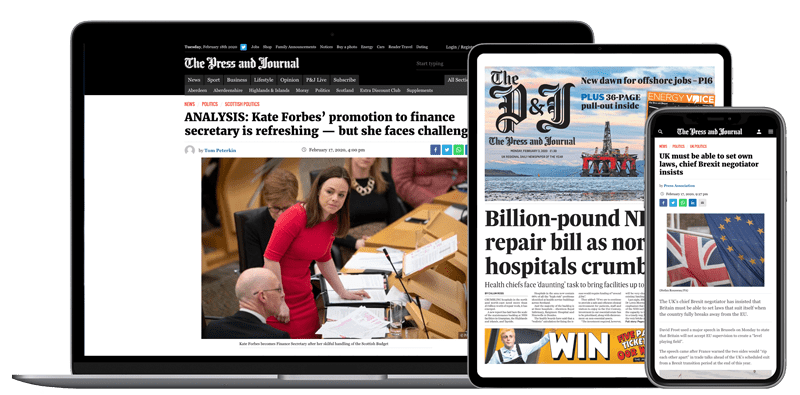 Help support quality local journalism … become a digital subscriber to The Press and Journal
For as little as £5.99 a month you can access all of our content, including Premium articles.
Subscribe