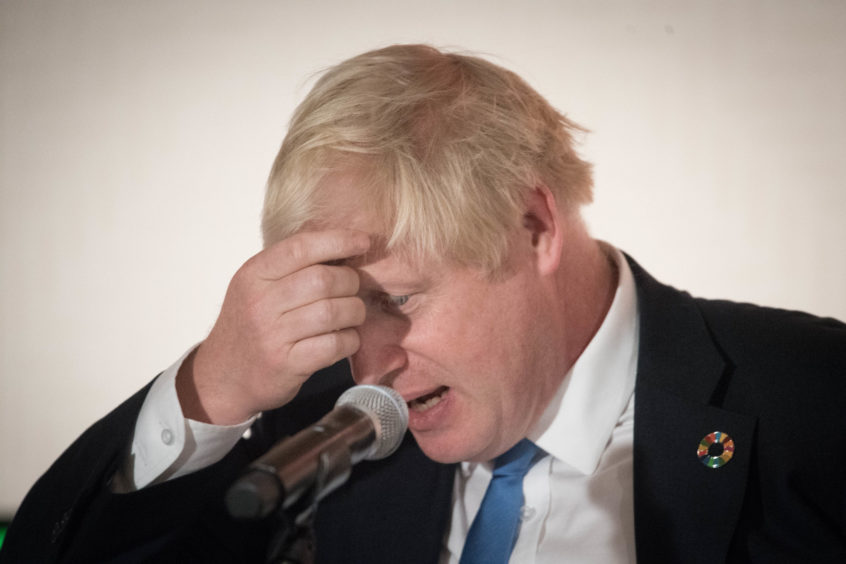 Boris Johnson will not resign if MPs vote down his legislative agenda set out in the Queen's Speech, Downing Street has said.
Number 10 also made it clear the prime minister could plough on to introduce all the Bills announced, even if Parliament rejected his Government's programme.
"If MPs do choose to vote against the Queen's Speech, it will be for them to explain to the public why they are voting against greater support for our public services, including police, schools and hospitals," the prime minister's official spokesman said.
Mr Johnson, speaking in the Commons, said his plan offered "a new age of opportunity for the whole country".
However Labour leader Jeremy Corbyn accused Mr Johnson of presiding over a "farce" by unveiling a Queen's Speech which "cannot be delivered" in this Parliament.
Mr Corbyn also reiterated his desire for Mr Johnson to extend the Brexit process to avoid leaving without a deal before having a general election, adding the reason the Opposition had not already committed to such a poll was because they "don't trust" the prime minister.
But Mr Johnson hit back and said he was fearing for Mr Corbyn's "political health" given there had been "Soviet-era expulsions" among his circle, and accused Labour of planning "wanton expropriation" of private assets.
The prime minister added the Government needs to "get Brexit done" to avoid furthering uncertainty for businesses.
SNP Westminster leader Ian Blackford said he was "frightened" about the Government's plans for Brexit.
Responding to the Queen's Speech, he told MPs: "I am deeply saddened, in truth. I am like many across these countries, I am frightened.
"Frightened of the future which this Prime Minister and this Government are planning for citizens across Scotland and across the United Kingdom.
"The terms crisis, chaos, catastrophe are now everyday terminology in the United Kingdom. This is alarming, I fear that the past few years have numbed many of us to the looming disaster of a no-deal Brexit."