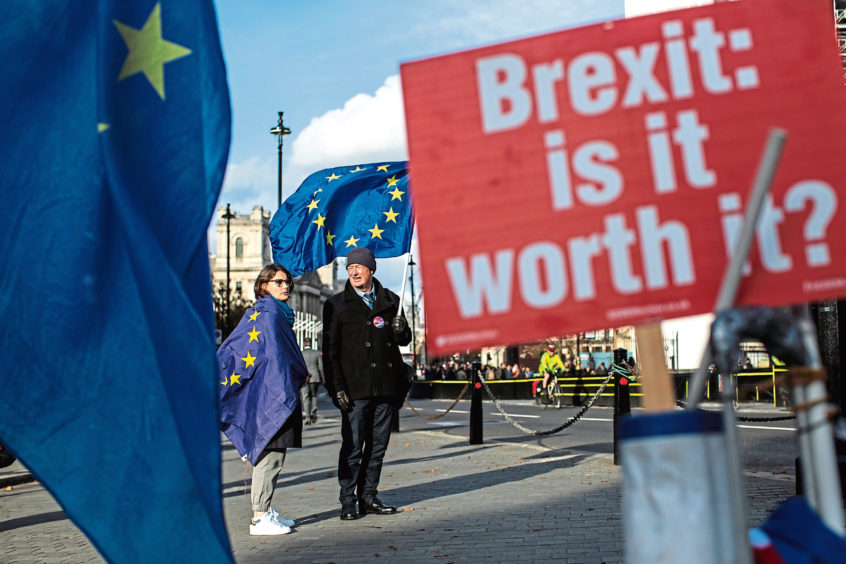 A Cabinet ally of Boris Johnson has been accused of ignoring the funding concerns of the Highlands and Islands after failing to say whether cash would be guaranteed following Brexit.
International Development Secretary Alok Sharma simply said that people needed to "be more positive" about Brexit when asked if the UK Government would match EU funding for the north of Scotland.
Research has shown that for the Outer Hebrides alone, more than £90 million has been provided by the EU over the last 25 years.
Western Isles MP Angus Brendan MacNeil, speaking in the Queen's Speech debate yesterday, said that his constituency would one of the most adversely affected by Brexit, to which Mr Sharma said: "He is always incredibly negative about the future of the country.
"I wish that he would be more positive. I wish that he would actually support the Union.
"He wants to break up our country and we on the Conservative benches do not want that."
Mr MacNeil said the comments were "ridiculous" and he told the Press and Journal: "When faced with reality all Brexiteers have to say is don't be negative.
"We know that it will be the worst affected and yet there's no promise from Westminster for compensation."
The exchanges came after Mr Sharma said the Queen's Speech had set out a "very positive agenda".
He said: "The prime minister set out a very positive agenda for government. A positive vision for what we could achieve working together delivering on the priorities of people across the whole of the United Kingdom.
"But, if we are to move forward, we must first get Brexit done."
The SNP's foreign affairs spokesman Stephen Gethins later claimed an independent Scotland could "help rebuild the shattered relationship" between London and Brussels.
Mr Gethins said: "The best thing for everyone in the UK is that we build a real partnership of equals and that of course is only achievable with independence, as Brexit has underlined.
"As a member state in our own right, Scotland will act as a bridge between Brussels and London, helping rebuild the shattered relationship."