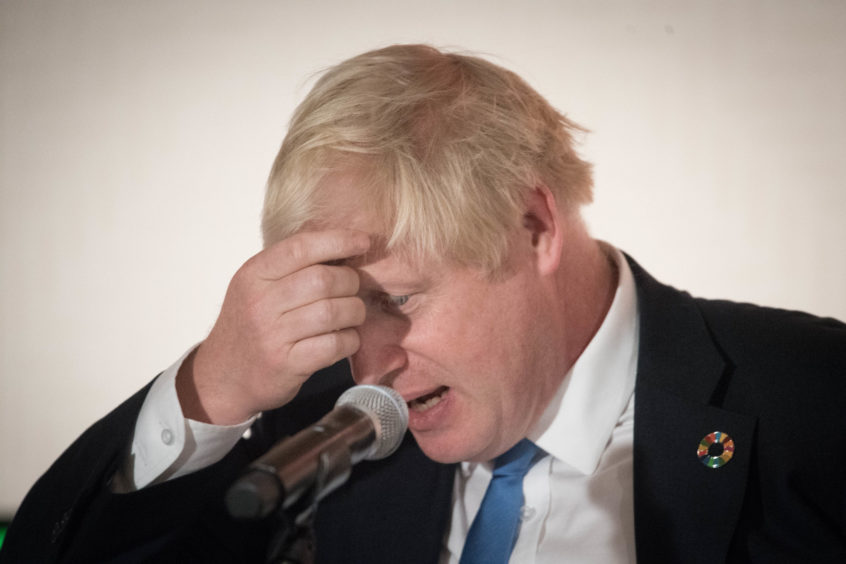 Boris Johnson's Brexit deal hangs in the balance as negotiations continue today ahead of a crucial EU summit.
The prime minister likened the process to climbing Mount Everest, telling backbench Tory MPs last night they were "on the Hillary Step, but the summit is still shrouded in mist".
It is believed the deal, agreed in principle with the EU, would involve drawing a regulatory and customs border down the Irish Sea and allowing Stormont to vote every four years on the arrangements, but the Democratic Unionist Party were still objecting yesterday.
If Mr Johnson fails to get agreement in Westminster and Brussels by the weekend, he will be forced to comply with the Benn Act – which demands he ask the EU for another delay to the Brexit date.
Mr Johnson has previously said he would rather "die in a ditch" than ask for an extension.
However Brexit Secretary Steve Barclay reiterated yesterday that the prime minister would indeed write to Brussels asking for an Article 50 extension if required.
He told MPs: "I can confirm, as the prime minister has repeatedly set out, that firstly the Government will comply with the law, and secondly it will comply with undertakings given to the court in respect of the law."
If a deal is struck over the next two days, MPs are likely to be asked to approve it in a special sitting of Parliament on Saturday – the first weekend sitting since 1982.
Irish Taoiseach Leo Varadkar said he was "confident" a deal could be struck by the current deadline and raised the prospect of another EU summit being held in the coming weeks.
But he warned there were still numerous hurdles in the way, after speaking with Mr Johnson and the European Commission on Wednesday morning.
"There is a pathway to a possible deal but there are many issues that still need to be resolved, particularly around the consent mechanism and issues around customs and VAT," he said.
"Although time is running short, I am confident these objectives can be achieved."
The negotiation "yo-yo" led a senior SNP MP to claim yesterday that Scotland was being left "out of the loop".
Joanna Cherry, speaking at the Commons Brexit committee, said: "The public can see that the DUP and the ERG are being closely advised on progress but the Scottish and Welsh governments, democratically elected, are out of the loop."
The Brexit secretary dismissed the charge and said within the last week UK Ministers had been in Edinburgh for exit talks as part of the government's engagement with devolved parliaments.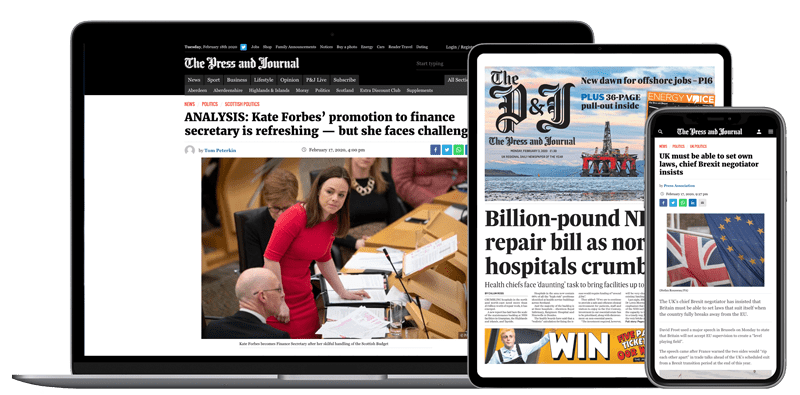 Help support quality local journalism … become a digital subscriber to The Press and Journal
For as little as £5.99 a month you can access all of our content, including Premium articles.
Subscribe