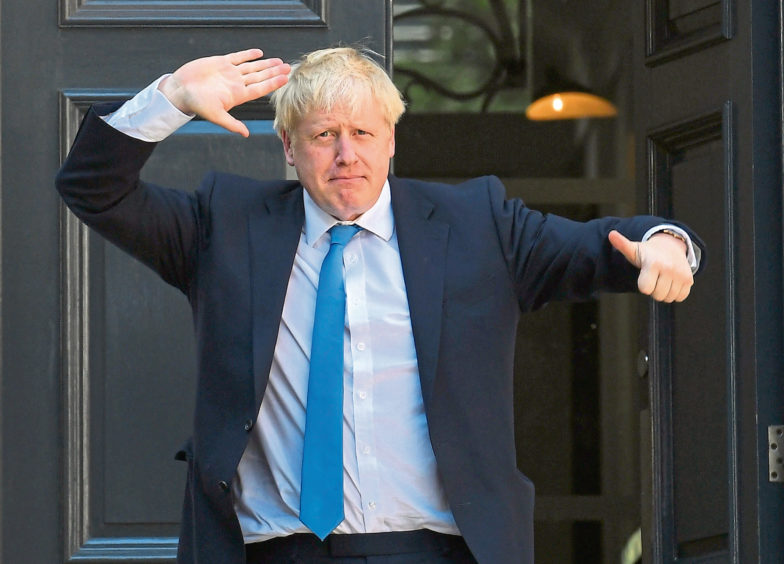 Boris Johnson's revised Brexit deal has been given the thumbs up by north-east Tories, farmers and fishermen.
The prime minister's deal has, however, been criticised by the SNP and Lib Dems who say it still risks plunging Scotland into economic chaos.
Aberdeen North SNP MP Kirsty Blackman said: "This deal is worse than Theresa May's deal.
"It will put Scotland at a competitive disadvantage to Northern Ireland which will now have a different status.
"We put forward a similar compromise in 2016. We wanted Scotland in the single market and customs union but that was rejected out of hand.
"The Scottish Government has been completely ignored."
She added: "Also, the line about 'getting Brexit done' is totally misleading, no matter what happens in the next week.
"Unless Brexit is cancelled we will be talking about it for the next decade."
Inverness SNP MP Drew Hendry, meanwhile, said: "Brexit, in any form, will be deeply damaging to the Highland economy.
"We are set to lose hundreds of millions of vital EU funding, our public services and industries face unprecedented challenges because of the UK Government's obsession with ending freedom of movement.
"Even the UK Government's own analysis shows that any version of Brexit will mean Highland household budgets will suffer."
He added: "Scotland did not vote for Brexit in any form, and my SNP colleagues and I, will not vote for a deal that would see us ripped out of the customs union and single market."
Orkney and Shetland Lib Dem MP Alistair Carmichael said: "This is not a deal that anyone wanting to protect our economy or the unions that make up the United Kingdom can support.
"I am particularly concerned by the suggestion that different rules could apply to Northern Ireland.
"Boris Johnson is playing fast and loose with the constitutional integrity of the United Kingdom."
The criticism that has flowed from opposition politicians was, however, dismissed by Aberdeen South Tory MP Ross Thomson.
He said: "All the naysayers screamed that it would be impossible to renegotiate with the EU, but Boris has been prime minister for 85 days and against all the odds he's pulled off a new deal that means Britain will no longer be bound by EU laws and taxes.
"It is a new deal that means that we finally take back control of our laws, trade, borders and money without disruption, and provides the basis of a new relationship with the EU based on free trade and friendly cooperation.
"It's now time for MPs to step up and get Brexit sorted on Saturday."
And West Aberdeenshire and Kincardine Tory MP Andrew Bowie said: "We now have a deal that allows us to implement the result if the 2016 referendum, but that allows us to do so on good terms with our European friends and partners. We must now get on a deliver this."
Moray Tory MP Douglas Ross said: "I will be supporting the deal.
"If SNP members do not, people will see very clearly that all along they have simply used Brexit to further their separatist agenda and grievance politics."
National Farmers' Union Scotland President Andrew McCornick also welcomed the PM's deal.
He said: "The revised agreement which has been found between the UK and the EU today is the first step to agreeing a new relationship with the EU which NFU Scotland believes must maintain as free and frictionless trade as possible."
Scottish Fishermen's Federation boss Elspeth Macdonald added: "More than three years after the referendum, we hope that Saturday marks the turning point when we can move to the next stage."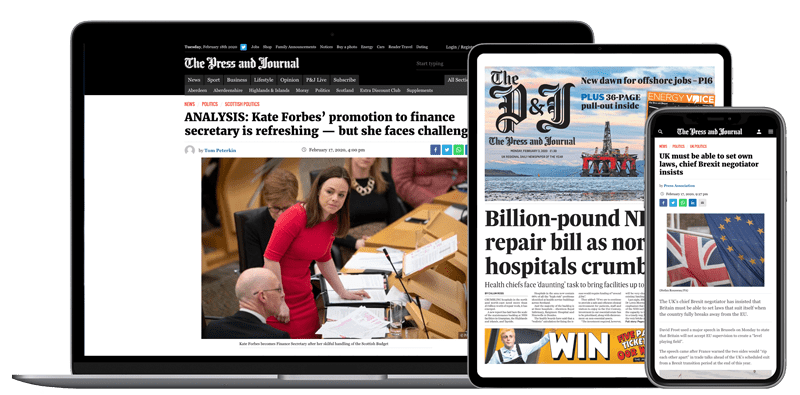 Help support quality local journalism … become a digital subscriber to The Press and Journal
For as little as £5.99 a month you can access all of our content, including Premium articles.
Subscribe