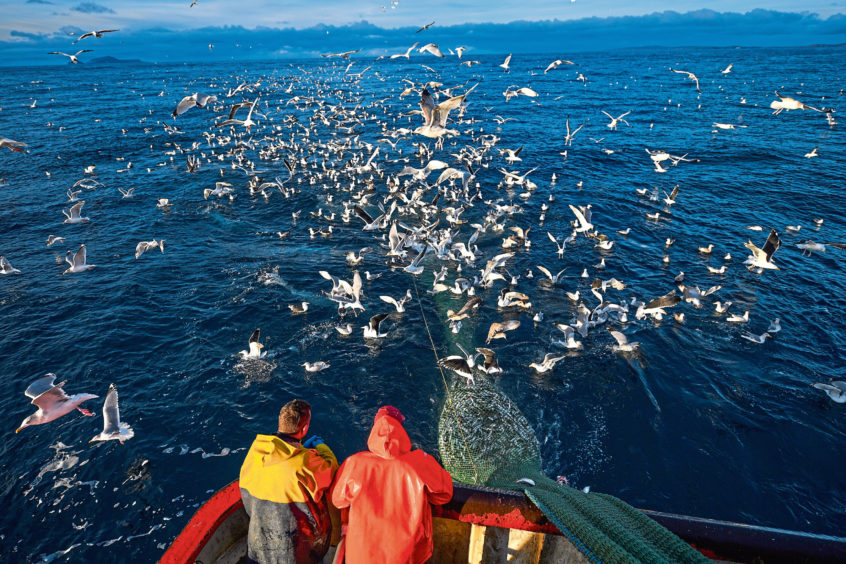 Scottish fishermen have been warned that they will have to comply with "more bureaucracy" after Brexit in order to satisfy European Union food laws.
Currently fish caught in Scotland can be exported to the EU with minimal paperwork, but after the UK loses its status as a member state, fishermen will have to comply with stricter "third country" rules.
If the UK leaves the single market and customs union, as is planned in Boris Johnson's Withdrawal Agreement, each catch will need an environmental health certificate, the cost of which is estimated to be around £160 per consignment.
Another issue that has been highlighted by Seafish, which supports the UK seafood industry, is that all vessels will need to be risked assessed.
Fiona Wright, head of regulatory affairs at Seafish, said: "The UK should have been inspecting fishing vessels and it wasn't. That's what's causing the problems now.
"Fishing vessels, the small ones, need to have some kind of evidence that they are producing food in a safe manner.
"That's where the problem is. That information isn't there without some kind of scheme.
"There should have been some kind of local authority system of checks on these fishing vessels."
Ms Wright said letters instructing local authorities of the need for this had gone out in "the last couple of days".
Asked if the industry would be ready to leave, given the exit day is still technically on Thursday, Ms Wright said: "We're at the stage now where businesses are starting to try to prepare.
"They're coming to us and pointing out the problems. We can then sit down with all the government departments to try and find a solution.
"The problem is not just finding a solution though, it's finding one that is also acceptable to the EU.
"The first we'll know about that really is when it gets to the border inspection post.
"That will be the first time we've ever tried to get our goods through. We think we've got it right but that will be the test."
Western Isles MP Angus Brendan MacNeil, commenting on the revelations, said: "Despite Brexit, EU Regulations are very much to the fore.
"It is important that we can still sell our products to the European Union despite not presently knowing what will happen if we leave the EU without a deal.
"Solutions need to be found.
"Leaving the EU was meant to reduce bureaucracy, but this is just one example where exporting to the European Union will require more bureaucracy if we leave the EU."
A UK Government spokesman said: "The Scottish Government has received almost £140 million in funding for EU exit preparation.
"As fishing is a devolved matter, it is their responsibility to decide where this money is spent to ensure Scotland and their fishing industry are prepared for leaving the EU.
"We are working closely with businesses across the UK to make sure our exporters can continue to ensure their top-quality seafood produce reaches European markets in good time."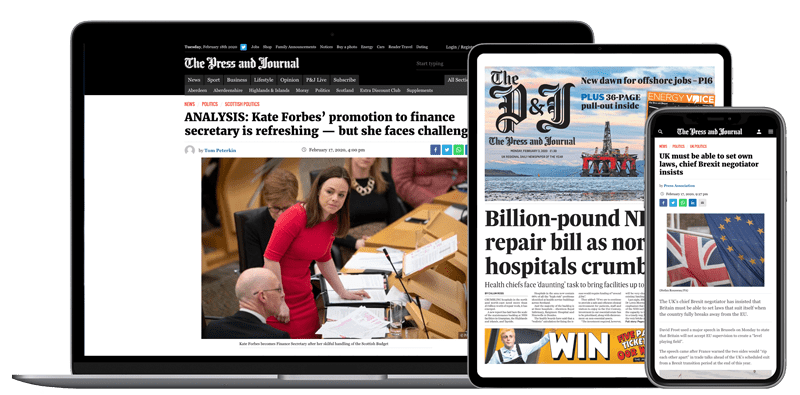 Help support quality local journalism … become a digital subscriber to The Press and Journal
For as little as £5.99 a month you can access all of our content, including Premium articles.
Subscribe