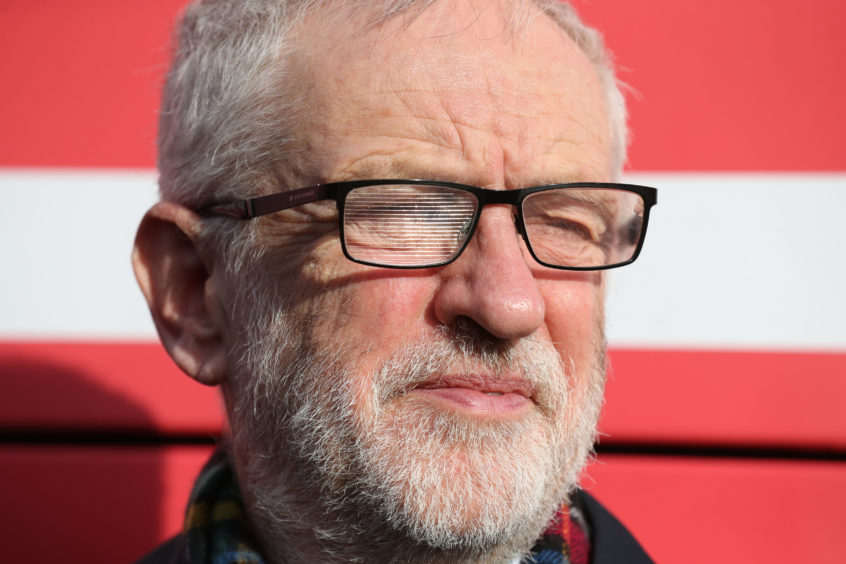 Jeremy Corbyn yesterday failed to rule out a second independence referendum as he sent "incoherent" messages over Labour's position on Scotland's constitutional future.
On his first campaign trip north of the border, the UK Labour leader faced criticism for his unclear position on the future of the nation.
Mr Corbyn began his two-day tour of Scotland by telling journalists in Glasgow that a referendum would not be held in the first term of a Labour Government, arguing that Labour would concentrate on investing in Scotland.
"No referendum in the first term for a Labour government because I think we need to concentrate completely in investment across Scotland," Mr Corbyn said.
When asked if it would be undemocratic to deny the referendum if the SNP returned a majority of MPs in Scotland during next month's General, the Labour leader said: "If the SNP win the majority of seats that's the election of those MPs. I'm very clear that a Labour government's priority is investment in Scotland."
But shortly afterwards, Labour advisers backtracked on Mr Corbyn's remarks to make it clear that the party's position could change if the SNP won the 2021 Holyrood election.
The issue continued to dominate as Mr Corbyn travelled from Glasgow to Uddingston where he was greeted warmly by Labour activists.
Journalists attempted to clear up the position when they met the opposition leader in the Tannochside Miners' Welfare Club.
When asked about the issue, Mr Corbyn changed his choice of words to say Labour would not countenance an independence vote in the "early years" of a Labour Government.
When pressed on whether he meant  the "first term" of a Labour Government or "early years", he replied "early years".
Last night Scottish Secretary Alister Jack described Mr Corbyn's remarks as "incoherent".
Mr Jack said: "In the space of a few hours he has ruled out a second Scottish independence referendum, and then ruled out ruling it out."
Mr Corbyn said Labour would not form a coalition with the SNP and was not doing deals or pacts.
Earlier, former Labour minister Tom Harris said he would be voting Tory. Mr Harris said the thought of Mr Corbyn becoming prime minister "chilled him to the bone".
Mr Corbyn said Mr Harris had left Labour a long time ago and said it was his choice to support Boris Johnson and "the inequalities, poverty and injustice that austerity has brought".
Mr Corbyn was heckled by a Church of Scotland minister Richard Cameron, who branded the Labour leader a "terrorist sympathiser".
Later it emerged Mr Cameron, minister at Scotstoun Parish Church, had posted tweets denouncing homosexuality as a sin and expressing controversial views on Islam.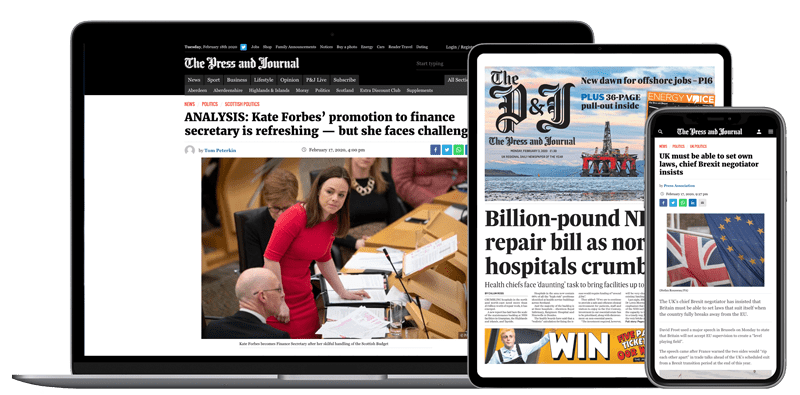 Help support quality local journalism … become a digital subscriber to The Press and Journal
For as little as £5.99 a month you can access all of our content, including Premium articles.
Subscribe