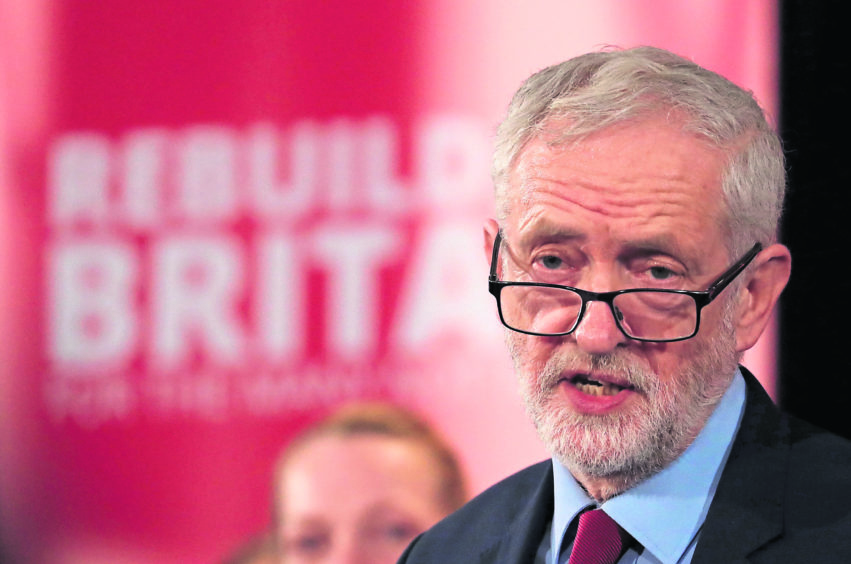 Jeremy Corbyn has been accused of endangering the future of the oil and gas industry and imposing a "tax on Aberdeen" after Labour unveiled plans to charge the sector £11billion to "pay the cost of the climate emergency".
Mr Corbyn announced the windfall tax at the launch of his party's manifesto in Birmingham yesterday, where he also vowed to take on the "vested interests" in society and invest heavily in public services.
Although the precise mechanism for taxing the oil and gas sector remains unclear, Labour denounced the industry for not paying sufficient taxes during the North Sea boom of the 1990s and 2000s.
Its manifesto stated: "The Conservatives allowed the proceeds of North Sea oil to be squandered on tax cuts for the richest and captured in profits for the few, instead of investing them in our future."
Mr Corbyn said: "We can no longer deny the climate emergency, we can see it all around us. A Labour government will ensure the big oil and gas corporations that profit from heating up our planet will shoulder and pay their fair share of the burden with a just transition tax."
Shadow chancellor John McDonnell was later asked if the plan was "just a tax on Aberdeen", but he denied the suggestion.
He added: "No, it's a tax for Aberdeen because all that money will go on investing in the jobs that people need in the just transition from fossil fuels to renewable.
"It will be the biggest investment Scotland has seen in generations, £100billion and more, all for the Scottish people to make sure their economy will thrive."
Industry body Oil and Gas UK (OGUK) said it would look closely at the proposals.
Gareth Wynn, of OGUK, said: "Any increase in tax rates will drive investors away and damage the long-term competitiveness of the UK's offshore oil and gas industry, threatening jobs and future tax revenues and needlessly damaging the UK economy."
Colin Clark, Tory candidate for Gordon, said: This election could prove critical for the future of the North Sea oil and gas industry.
"Labour's windfall tax would threaten more than 100,000 jobs in Scotland – many of which are based in and around Aberdeen.
"All SNP candidates in the north-east must now make clear that any deal they are plotting with Corbyn must exclude a plan to sell out Scotland's oil and gas industry."
Labour's 105-page manifesto also set out plans for what it said was the "largest scale investment programme in modern times" to fund jobs and industries in the future.
The manifesto stated that a Labour government would "re-write the rules of the economy" by taxing "those at the top" to properly fund public services.
It would reverse cuts to public sector pay with above-inflation wage rises year-on-year, paid for by an increase in taxes for those earning more than £80,000 while freezing rates for everyone else.
Labour is also pledging to embark on a council and social housing "revolution" by constructing up to 150,000 homes a year in what the party describes as the biggest building programme in decades.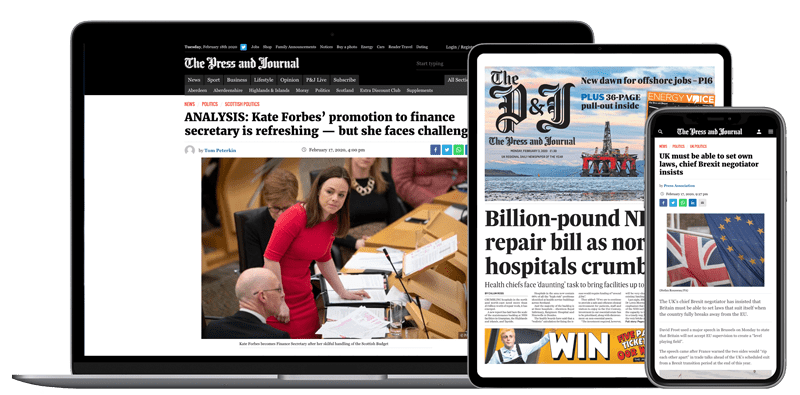 Help support quality local journalism … become a digital subscriber to The Press and Journal
For as little as £5.99 a month you can access all of our content, including Premium articles.
Subscribe