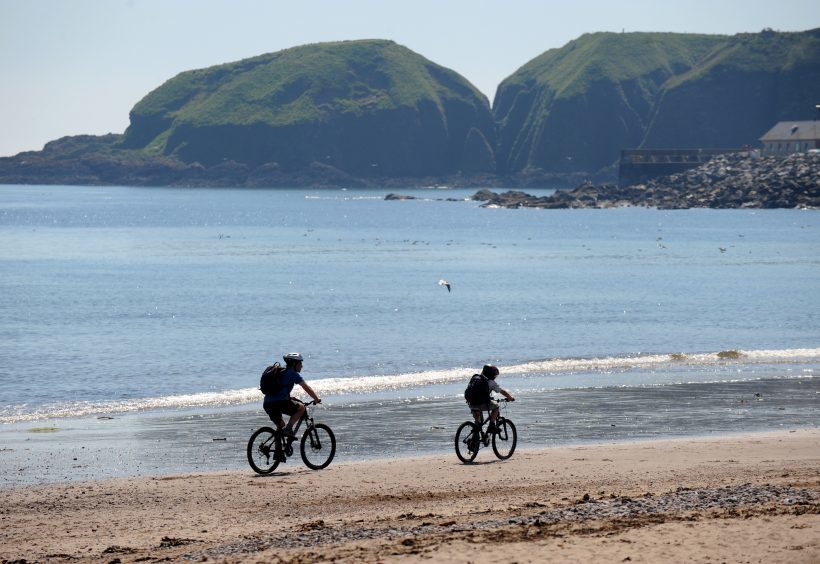 West Aberdeenshire and Kincardine is the scene for a collision of rising political stars at this election.
Nicola Sturgeon's right hand man Fergus Mutch is going toe-to-toe with Theresa May's former parliamentary aide Andrew Bowie, winner takes all.
The pair, 30 and 32 respectively, are both fierce campaigners, ambitious and believe they have the correct answers on the two great constitutional questions in Scotland, Brexit and independence.
The fight is therefore certainly on for the hearts and minds of West Aberdeenshire and Kincardine, a largely affluent area which is driven by the oil industry, agriculture, fishing and tourism.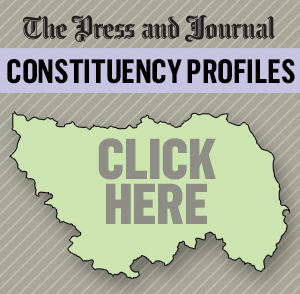 Low unemployment and a large professional class has helped to define an area that stretches from Balmoral in the west to Lumsden and Kemnay in the north and Laurencekirk in the south.
On the east coast, it takes in the commuter towns of Portlethen, Stonehaven and Inverbervie and the smaller settlements of Johnshaven and Gourdon.
The constituency voted against independence and Brexit and was a Liberal Democrat stronghold for 18 years until the SNP surge of 2015.
John Waddell, who is having a second run at the seat for the Lib Dems, said: "The Lib Dems are the only party standing up for how people in this constituency have voted, we supported remaining in the European Union and still do and we're against independence."
Click a constituency to read more
Mr Waddell, who came in behind the Tories, SNP and Labour at the last election with 4,461 votes, said the party were hoping to build a "coalition of liberally minded people", adding: "We're seeing older liberals who helped us win the seat for decades come back to us and a lot of people who maybe voted Tory in 2017 but are concerned about Boris Johnson in Number 10 and the impacts that will have."
The "soft Tory votes" that Mr Waddell is trying to take at this election are from his old Aberdeen University debating pal Andrew Bowie – does it ever get awkward on the campaign trail between the two? "No, no. We get on really well and it's all very cheery and amicable to be honest", Mr Waddell said.
Mr Bowie, who turned over a 7,000 SNP majority in 2017 to win the seat with 47% of the vote, said the fight was very much a two horse race.
He said: "I think the choice has crystallised in voters' minds as one between the SNP and the Scottish Conservatives at this election.
"If you do believe Scotland's interests are best served as remaining part of the UK and you want to put the bitterness of two referendums behind us then you need to back us."
The former Royal Navy officer argued that the Scottish Tories had been an influential voice at the heart of government over the last two years, and said: "If you look at what we've achieved, we got VAT removed for police and fire service Scotland, alcohol duty frozen for two years in a row, ensured there would be investment in mobile connectivity and convergence payments for farmers.
"There's also an oil and gas sector deal coming down the line and all of those things have been achieved from being in government."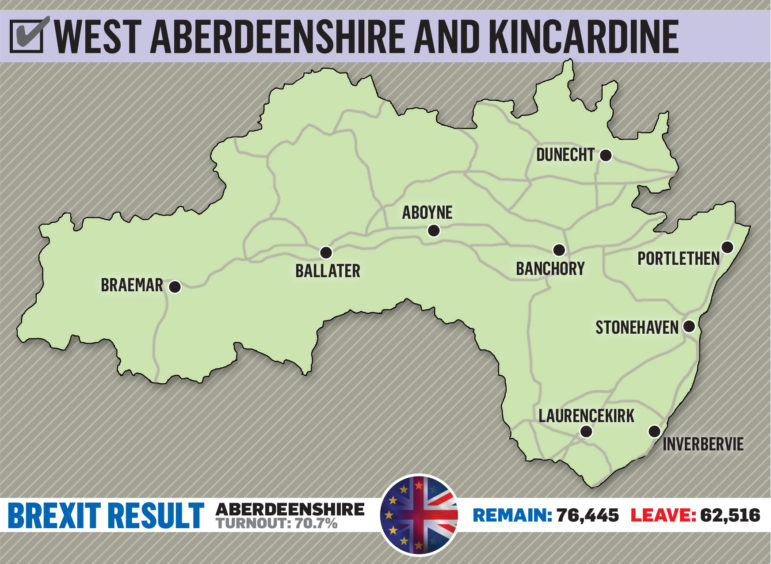 Pressed on the concerns that many have in the constituency on Brexit, he said: "I appreciate that, I voted remain but look we have managed to secure a deal that allows us to leave the EU in as managed and sensible a way as possible while still respecting the 2016 referendum."
Mr Bowie's chief opponent, the SNP's former head of communications and research Fergus Mutch sees things differently.
He said: "Andrew should be worried, there are many people who voted Tory for the first time in 2017 and are now looking at the prospect of Boris Johnson in Downing Street and thinking no way can I vote for that.
"People are frustrated with the mess in Westminster and are genuinely concerned about Johnson cutting a trade deal with the US that risks the NHS. A vote for the SNP will send a strong message that we've had enough."
Mr Mutch also poured scorn on Labour's plan to tax oil and gas if they were to win on December 13, saying: "It's typical of UK Westminster party leaders seeking to balance the books on the back of Scotland."
Support for Labour has traditionally been very low in the constituency, but candidate Paddy Coffield is determined to change that.
He said: "The Tories just talk about Brexit and the SNP independence, they both should be scrutinised for what their governments have done."
The local issues around digital connectivity and public services of course feature in this campaign, but as in other parts of the UK, the big national questions will be the dominating factor.
Prediction: Tory hold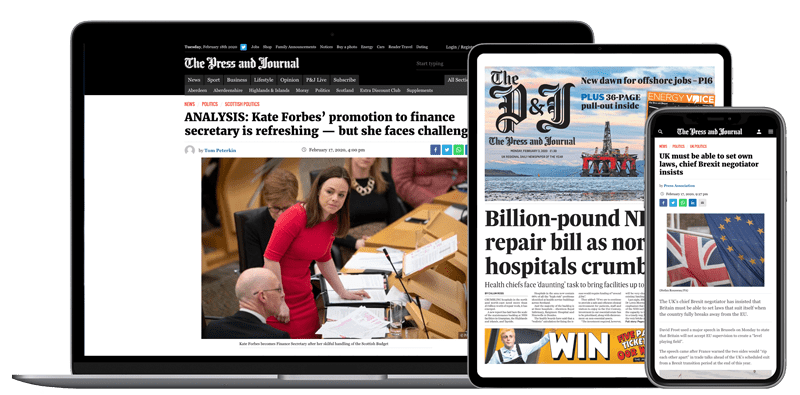 Help support quality local journalism … become a digital subscriber to The Press and Journal
For as little as £5.99 a month you can access all of our content, including Premium articles.
Subscribe