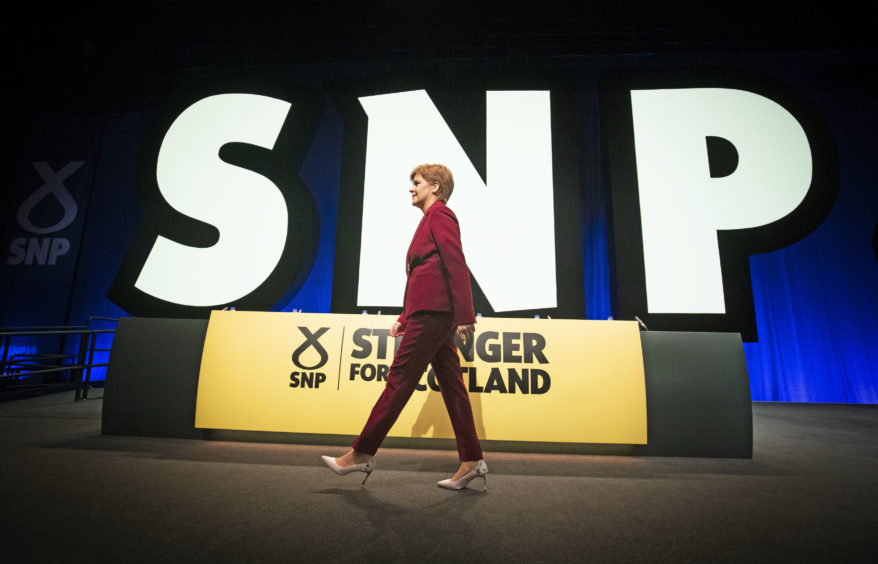 Nicola Sturgeon has been "highly irresponsible" in demanding a second independence referendum while Brexit remains unresolved, a senior Liberal Democrat has said.
Dick Newby, who is the party's leader in the House of Lords, also questioned whether Whitehall would have the capacity to process the fallout of a successful independence vote next year.
Lord Newby, who was on the campaign trail in Dingwall with the Lib Dems' Ross, Skye and Lochaber candidate Craig Harrow yesterday, said the SNP should wait "until the dust has settled" before holding indyref2.
He said: "It seems to me at this stage, that whatever happens we're facing a period of real constitutional and political turmoil.
"To throw an independence referendum into the mix at this point just seems a very foolish thing to do.
"Until the dust has settled from this process, to have any further major constitutional change in Britain just seems to me to be a very bad idea.
"It seems to me to be highly irresponsible."
He also questioned the ability of the civil service in London to cope with a Scottish independence vote.
"The institutions of this country are completely bogged down in sorting out Brexit and its aftermath, the capacity of Whitehall is strictly limited," he said.
The peer, who was close friends with former Highlands MP Charles Kennedy, also revealed the Lib Dems' had now dropped their revoke Article 50 policy, which would effectively cancel the result of the 2016 referendum.
He said it was "established for perfectly understandable and sensible reasons", but added: "Now obviously, as of today, it's pretty clear that we're not going to get an overall majority and we've reverted to what's been our longstanding policy which is that if there's no majority in Parliament for leaving the EU there has got to be another referendum."
Lord Newby said a "tight" Tory majority was now the likely outcome of next week's poll and said his party were hoping for "tens of seats".
Despite his prediction, He said he did not regret the Lib Dem decision to support a pre-Christmas poll.
"There's no doubt in my own mind that we would have been out of the EU by Christmas unless we called an election. It was a policy that made a lot of sense", he said.
Asked if Jo Swinson should remain on as leader if the party do not perform as well as expected next week, he said: "Absolutely".