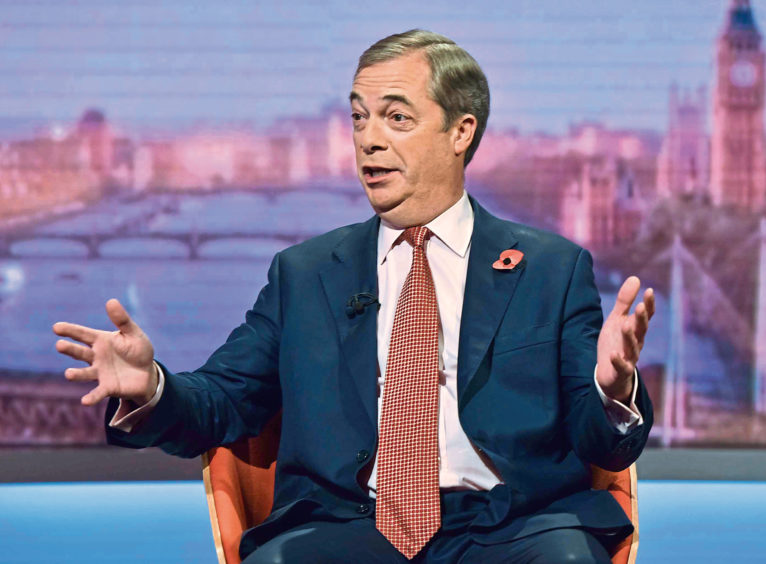 Nigel Farage has been forced to defend his election strategy after three Brexit Party MEPs dramatically quit, accusing him of putting Brexit "at risk".
Annunziata Rees-Mogg, sister of the Commons leader Jacob Rees-Mogg, Lance Forman and Lucy Harris, all resigned the whip to back Boris Johnson's push to "get Brexit done" yesterday.
They were joined at a press conference in Westminster by John Longworth MEP, who was sacked by the party on Wednesday for reportedly having "repeatedly undermined" Mr Farage's election strategy.
Mr Farage defended his approach last night and accused his former colleagues of "not understanding" the mood of the electorate.
Speaking to BBC veteran Andrew Neil, he said: "They're wrong, they don't understand. We poleaxed the Lib Dems and we're also damaging Labour."
The former Ukip boss added: "What we did was to create Boris Johnson and a narrative that in 2017 had been 'Brexit means Brexit' and is now 'let's get Brexit done'."
Mr Farage went on to predict that there would be a "crisis" in six months if Mr Johnson passed his Brexit deal unamended.
The Brexit Party leader has said the current agreement would tie the UK into the European Court of Justice for "decades".
He said: "We need to see some amendments in Parliament shortly after it comes back, if we don't, we're not going to get a clean break from the European Union.
"That is why, left to their own devices, the Conservatives will let us down on Brexit again, as they did under Theresa May. We're the ones that need to hold them to account."
He added: "When Mrs May was prime minister and I started talking about the great Brexit betrayal, everybody thought isn't it funny, Nigel's never satisfied with anything.
"But it didn't take very long for me to be proved to be right and I'll make this prediction. If Boris pushes through the deal, the treaty as it currently is, with the attached political declaration unamended, we will be back in crisis within six months."
Mr Farage was then quizzed over various Islamophobic comments that a number of his candidates standing in next week's poll had made.
He told Mr Neil that he was not aware of the remarks, before adding: "Well I'm sure – I'm sure if some idiot slipped through the net they will have been got rid of immediately.
"Any attempt that gets made to try and paint the Brexit Party into being a right wing political party that would harbour anybody with extreme views is completely and utterly wrong."
The issue of inappropriate comments came to the fore again as Mr Farage was grilled over his friendship with Donald Trump and his defence of some of the President's past remarks.
He said: "If we are going to go down this road where any private comment, by any man or woman, that is distasteful, has ever made bars them from public office there'd be no one left.
"All this virtue signalling about President Trump – look, you may like him or dislike him. The fact is, he is our most important friend out there in the world."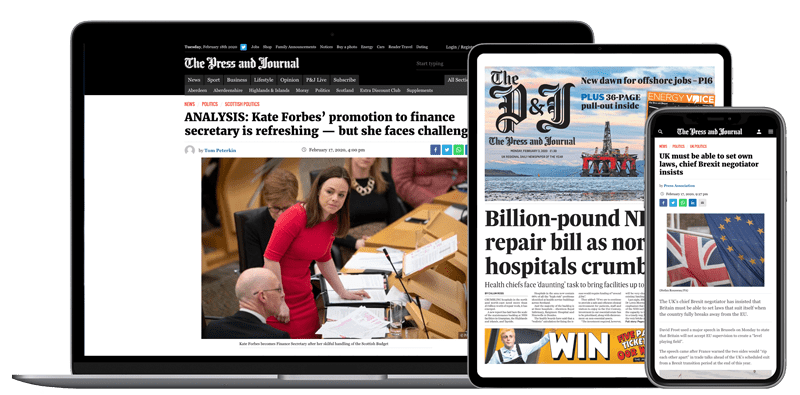 Help support quality local journalism … become a digital subscriber to The Press and Journal
For as little as £5.99 a month you can access all of our content, including Premium articles.
Subscribe