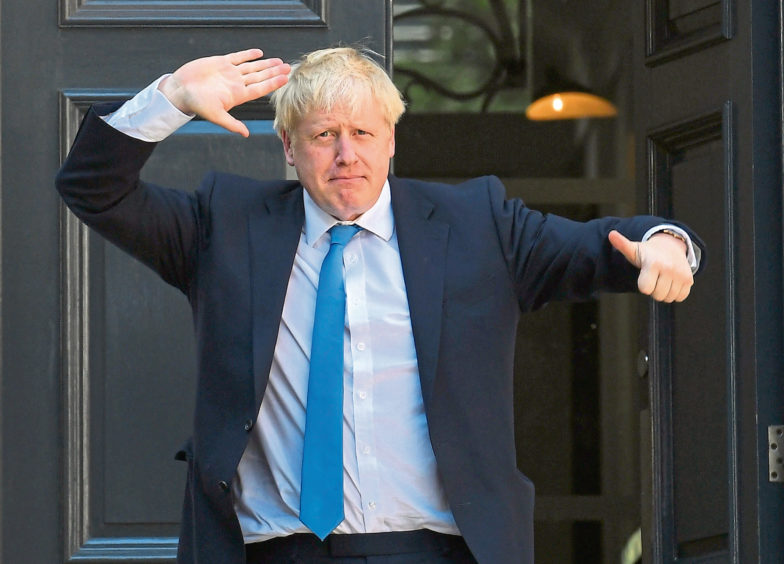 Boris Johnson and Jeremy Corbyn will today make a last-ditch bid to win over undecided voters after a turbulent week for both their campaigns.
A day before the public head to the polls, the prime minister is due to hit the campaign trail in Yorkshire and Essex where he will hammer home key election promises around delivering Brexit and investing in the NHS.
The Labour leader, meanwhile, will kick-off his final day of campaigning in Glasgow, where he will reiterate his party's renationalisation plans, vow to "save our NHS" and highlight a promise to boost the minimum wage for all workers.
Today will mark an attempt by both party leaders to refocus on their central campaign messages after a tricky week in which Mr Johnson faced further criticism for his refusal to look at a picture of a sick four-year-old boy who had to sleep on the floor of a Leeds hospital.
The prime minister also had to contend with the father of London Bridge victim Jack Merritt accusing him of seeing last month's terrorist attack as an "opportunity" to score political points instead of viewing it as a tragedy.
Dave Merritt told Sky that he thought it was "crass and insensitive" that his son's photograph was used alongside headlines about changing sentencing and an article written by the prime minister.
Mr Corbyn meanwhile had to deal with one of his own shadow cabinet ministers branding him "abysmal" in a leaked phone conversation.
Jonathan Ashworth said voters "can't stand Corbyn" and think the party has "blocked Brexit".
Mr Ashworth later conceded that the leak made him "look like a right plonker", but said he made the remarks while "joking around" with Tory friend Greig Baker.
Speaking ahead of the final day of campaigning, Mr Corbyn said: "My message to all those voters who are still undecided is that you can vote for hope in this election.
"It's time for a pay rise for 12 million people, for lower fares and bills and for free childcare.
"We will put money in your pocket because you deserve it. The richest and big business will pay for it.
"We will save our NHS by giving it the money it needs, ending privatisation and by not selling it out to Trump.
"Labour will get Brexit sorted. We will secure a good deal for working people and give you the final say."
Mr Johnson said Thursday's poll was "the most important in a lifetime" and added: "We are having this election so we can deliver on the result of three years ago and then move on to focus on the people's priorities.
"While my six pledges to the people start with getting Brexit done, they don't end there.
"We want to invest in the NHS, crack down on crime, tackle climate change and keep taxes low. Our priorities are your priorities.
"But Brexit is the key to unlocking this action, because unless we get out of this quicksand of a Brexit argument, our future as a country remains uncertain."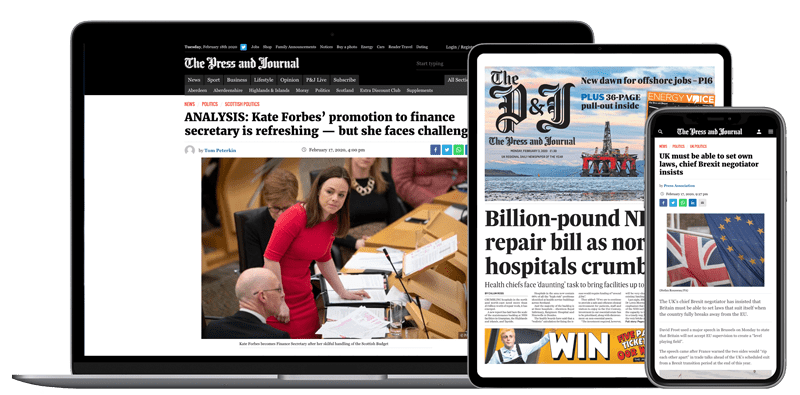 Help support quality local journalism … become a digital subscriber to The Press and Journal
For as little as £5.99 a month you can access all of our content, including Premium articles.
Subscribe