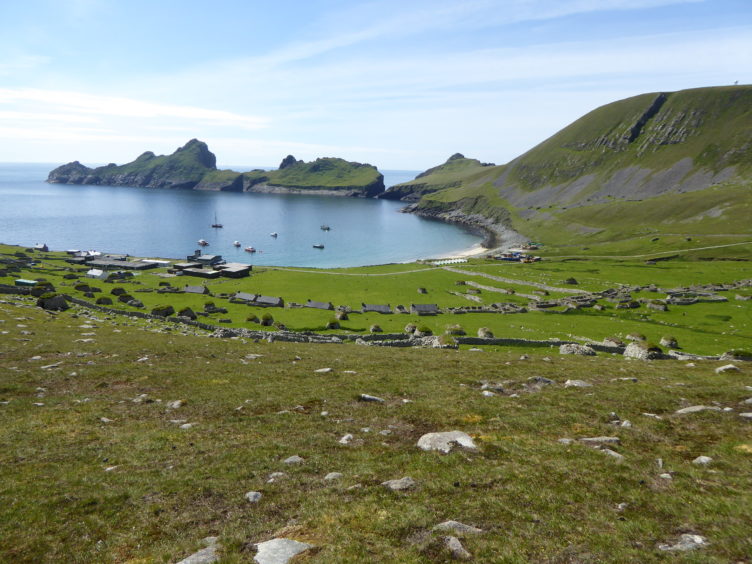 A 13-point action plan to regenerate Scotland's islands has been unveiled.
The National Islands Plan, released yesterday, sets out how the Scottish Government intends to address population decline, improve transport, housing and public services in some of the nation's most remote communities.
Its publication follows an extensive consultation which included 61 events and meetings on 40 islands from Arran in the south west to Unst in the far north east.
Islands minster Paul Wheelhouse said the plan offered a "historic" opportunity to address the issues that many islanders face.
He added: "The plan is a key milestone, but it cannot be allowed to just sit on a shelf – I now look forward to working with colleagues and partner organisations to put the plan into action.
"Our islands are profoundly important – not just to Scotland, but to the whole world. They contribute hugely to our culture, heritage, environment, identity, landscape, economy and society. We want them to thrive and this first National Islands Plan provides the ambition and the tools to do so.
"Through the plan's development, Scotland is showing our island communities that they are very important to our nation, we care about their futures and that their voices are strong and being heard."
One of the issues most frequently raised by islanders during the consultation was the threat of depopulation.
Over the last 10 years, almost twice as many islands have lost populations as have gained. Future population projections suggest that islands are at further risk of depopulation with Orkney and Shetland both projected to lose 2.2% of their population by 2041.
Proposals to address this include establishing a new "Young Islanders Network" which will involve young people from all Scottish islands to ensure the plan is developed in a way which supports and encourages young people to remain on, move to or return to the islands.
Another issue, linked to depopulation, is transport provision. The plan sets out that there will need to be greater consultation with island communities in future to ensure that transport policy at a national level is "island proofed".
Underscoring the 94-page document however is the threat posed to island communities by Brexit.
The report notes that high proportions of the island workforce are employed in Brexit-sensitive industries and are, as a result, much more vulnerable to the outcome of the final EU trade negotiations next year.
In all, the document is meant to provide a roadmap for ministers to address some of the key concerns and be aware of some of the key future risks.
However, it has come in for criticism for a lack of detail from some quarters.
The Mull and Iona Community Trust complained last month that the plan appeared to be "toothless" and feared it would become a "tick box exercise".
Orkney Council said there were "no defined outcome targets, timescales or measurement of success", while Western Isles Council argued there was a lack of post-Brexit planning.
The strategic objectives in full:
1. To address population decline
2. Improve economic development
3. Improve transport services
4. Improve housing
5. Reduce fuel poverty
6. Improve digital connectivity
7. Improve health and social care
8. Improve environmental well-being
9. Promote clean energy
10. Strengthen local democracy
11. Support arts, culture and language
12. Improve education
13. Ensure effective support is given to implement plan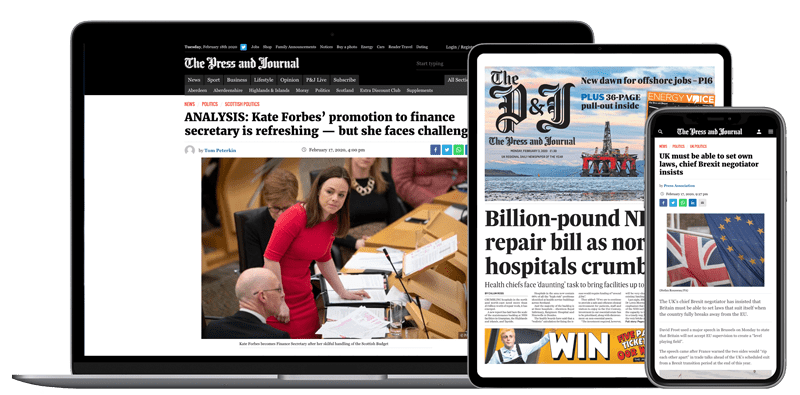 Help support quality local journalism … become a digital subscriber to The Press and Journal
For as little as £5.99 a month you can access all of our content, including Premium articles.
Subscribe