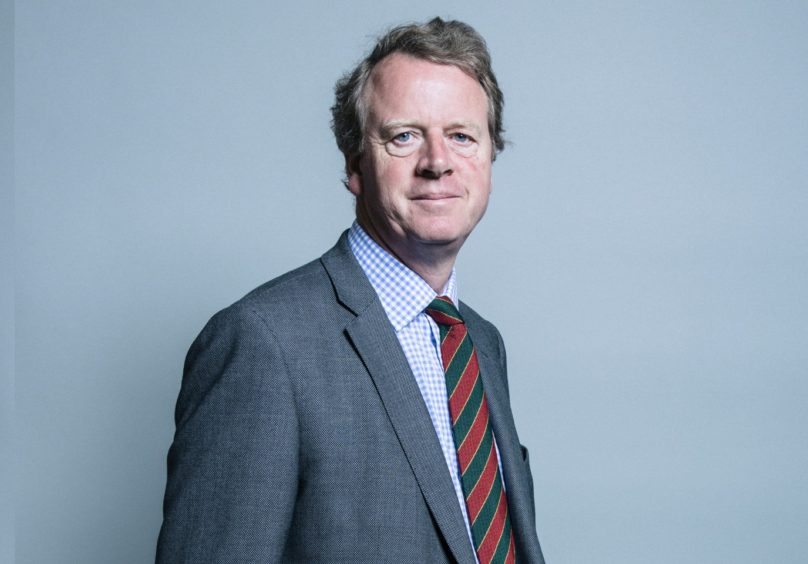 Scottish Secretary Alister Jack has said it would be "completely wrong" to devolve referendum powers to Holyrood.
The Cabinet minister, who dubbed himself "Union Jack" at the last Tory conference, told MPs yesterday that such a move would result in "a series of never-endums" under the SNP.
The comments came at the first Scottish questions in the Commons since Nicola Sturgeon demanded changes to the 1998 Scotland Act which would allow the Scottish Parliament to call independence referendums without the need for consent from Westminster.
The First Minister's demands were set out in December in a 38-page document which argued that there had been a "material change of circumstance" since the 2014 referendum, based on "the prospect of Scotland leaving the EU against its will and what EU exit has revealed about Scotland's position within the UK".
Mr Jack, who made his despatch box debut yesterday alongside Moray MP Douglas Ross, dismissed the argument, however.
He said: "We are very clear about this. Constitutional matters are reserved and it would be completely wrong for us to hands those powers over to the Scottish Parliament because we would end up in a series of never-endums."
At that, Aberdeen North MP Kirsty Blackman went on the attack by accusing Mr Jack of ignoring Scottish voters.
The SNP deputy Westminster leader said: "The UK Government has ignored Scottish people's voices and votes in every election and referendum since 2016, careering on with both Brexit and austerity.
"Can the Secretary of State inform us what precise electoral event would convince him that Scotland's people should have the right to choose their own future?"
Mr Jack replied: "Regarding whether the time will be right, both Nicola Sturgeon and Alex Salmond at the time said it was a 'once-in-a-generation, once-in-a-lifetime decision'.
"I don't feel a generation or a lifetime has passed."
The constitutional issue resurfaced in prime minister's questions as Boris Johnson faced a barrage of questions from the SNP benches.
SNP Westminster leader Ian Blackford asked Mr Johnson: "Who should determine the future of Scotland? The prime minister or the people who live in Scotland?"
Responding, Mr Johnson said: "I think the answer is very clear, as it's the people of Scotland who voted decisively only four, five years ago, to stay members of the most successful political partnership in history, by a decisive majority, in a once-in-a-generation choice."
Argyll and Bute MP Brendan O'Hara pressed again, asking: "The union of the UK can only be maintained by consent.
"Yet despite winning three elections seeking to test that consent, the prime minister insists that the SNP government does not have a mandate to hold another independence referendum.
"So could he tell me exactly what mechanism is available to the Scottish people to give their consent or otherwise for maintaining this union and how should they go about exercising that?"
Mr Johnson said: "The Scottish people do have a mechanism. They used it in 2014. It's a referendum. It took place and it was, as I think members opposite all confirmed, a once-in-a-generation event."