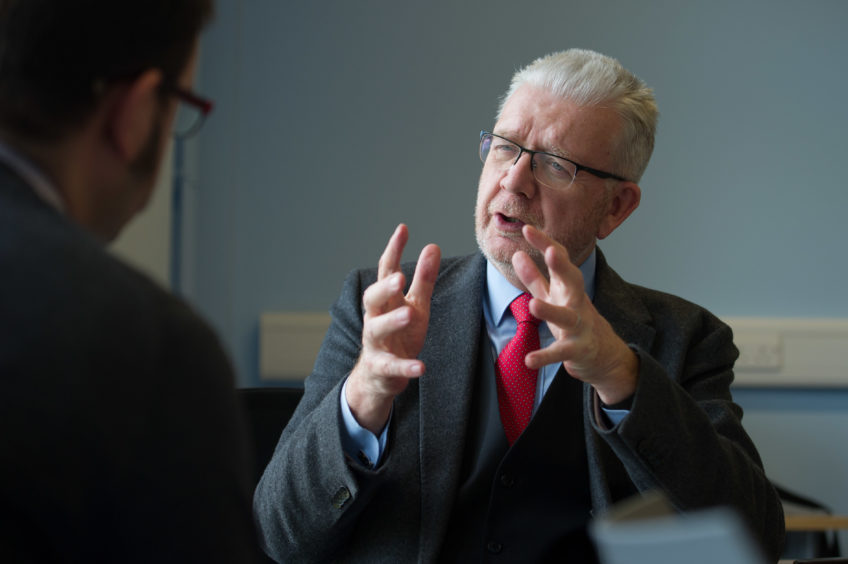 Boris Johnson's Brexit deal was given the thumbs down by MSPs yesterday, as the Scottish Parliament voted overwhelmingly to refuse consent for key exit legislation.
Scotland's Brexit Secretary Mike Russell branded the prime minister's Withdrawal Agreement Bill "uniquely offensive to Scottish democracy" as MSPs voted 92 to 29 against a consent motion.
Under the devolution agreement, legislative consent is required for issues affecting devolved policy areas.
In practice, however, the UK Government is able to still proceed against the will of the Scottish, Welsh or Northern Irish administrations.
Mr Russell said: "This is a sad moment in the history of Scotland and the United Kingdom.
"A moment at odds with the outward-looking and internationalist values so many of us right across the UK hold dear.
"The Withdrawal Agreement Bill is the vehicle for implementing in domestic law this disastrous process.
"The Withdrawal Agreement which is contained in it and amplified by it is deeply damaging to the UK as the Scottish Government has set out in detail before.
Mr Russell said the bill "goes contrary to the wishes of the majority of people in Scotland".
He added: "We cannot approve it because there has been no attempt by the UK to involve us in any sort of mutually agreeable process, indeed the reverse has been the case for the last three and a half years."
Scottish Tory constitutional spokesman Adam Tomkins said the Tories would finally deliver Brexit after securing a majority of MPs at Westminster in last month's general election.
"The Bill will pass, the Withdrawal Agreement will take effect and this United Kingdom will at last leave the European Union at the end of this month," he said.
"Finally it will all be over. Brexit will be sorted because a majority Conservative Government will deliver and give effect to the decision that the British people made more than three long years ago that we should leave.
"Those are the facts and all the rest is just noise."
The Holyrood vote came as MPs at Westminster continued to scrutinise and attempt to amend Mr Johnson's Brexit deal, which is expected to complete its final Commons stages today.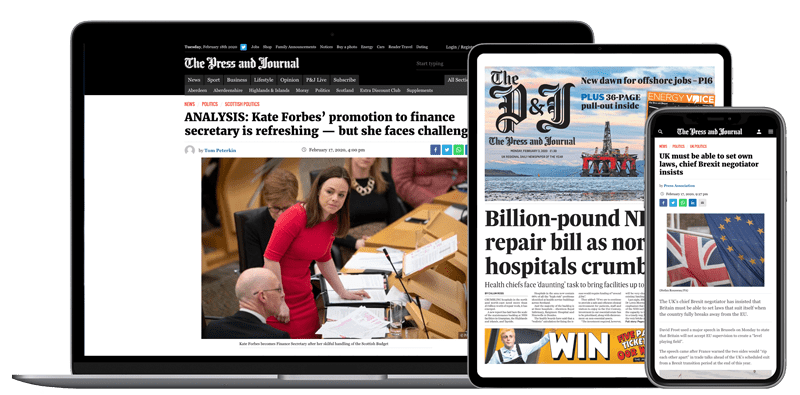 Help support quality local journalism … become a digital subscriber to The Press and Journal
For as little as £5.99 a month you can access all of our content, including Premium articles.
Subscribe