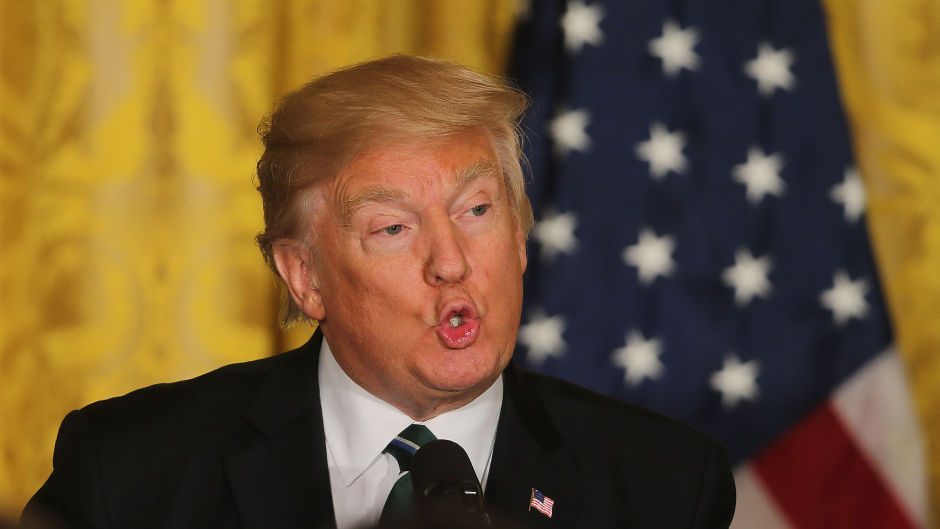 Donald Trump is waiting "pen in hand, to sign a trade deal" with the UK, according to Foreign Secretary Dominic Raab.
Mr Raab, opening the second day of debate on the Queen's Speech, also said that leaving the European Union will give the UK a chance to boost its global presence.
He told MPs: "We will strengthen our historic trade ties as we leave the EU whilst boosting Britain's competitiveness by tapping wide and global markets.
"At the same time we're making good progress in paving the way for our first round of future free trade agreements with the rest of the world, and when I was out in the US, secretary of state Mike Pompeo told me in Washington that the US is poised at the doorstep, pen in hand, ready to sign a deal."
Mr Raab added: "This year we have the opportunity – and I think the honour and the privilege – to host the UN climate change summit, COP 26, in Glasgow, and that is the UK's chance to demonstrate global leadership on climate change."
His opposite number, Labour leadership contender Emily Thornberry, responded by attacking Boris Johnson's record when he was foreign secretary, comparing him to Dorothy's three bumbling companions in The Wizard Of Oz.
She said: "We now have a prime minister in place for the next five years with no heart when it comes to human rights and civilian deaths, no brain when it comes to Donald Trump and the fate of jailed Britons, and no courage when it comes to taking on tyrants overseas.
"When it comes to foreign policy, he's the Tin Man, the Scarecrow and the Cowardly Lion rolled into one."
She was nearly censured by deputy Commons speaker Dame Eleanor Laing following a point of order by Tory backbencher James Gray, who questioned if her remarks were "in the highest standards of this House".
Dame Eleanor said: "I'm sure she will note that I was listening very carefully and my interpretation was that had the she said that any member of this House was a Cowardly Lion, or words to that effect, I would have stopped her, but I have given her the benefit of the doubt."
The SNP's Europe spokesman Alyn Smith later rejected Mr Raab's analysis, saying that Scotland's place was not with "global Britain".
He said: "We wish him well, but it's not our project. We are committed to an independent Scotland in Europe.
"I believe, I have concluded that Scotland's best interests will be best served as an independent state in the European Union."
He added: "Leaving the European Union is the easy bit, the what comes next is a quantum shift in complexity and because of the timetable you have set urgency to what comes next.
"It's my view that Brexit will leave global Britain poorer in every sense, weaker in every sense and less secure and less safe in every sense."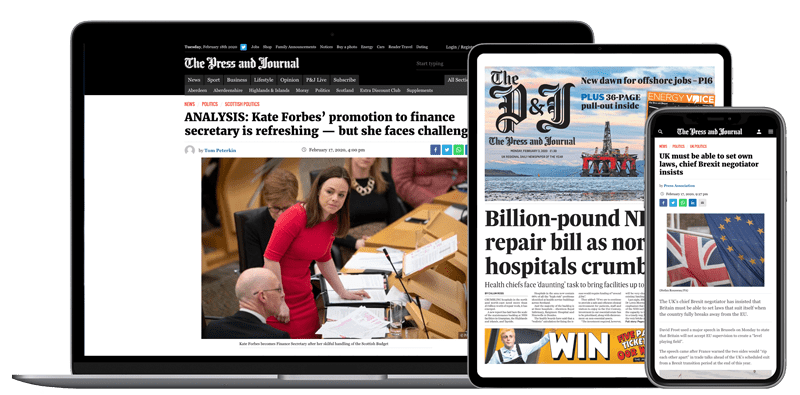 Help support quality local journalism … become a digital subscriber to The Press and Journal
For as little as £5.99 a month you can access all of our content, including Premium articles.
Subscribe