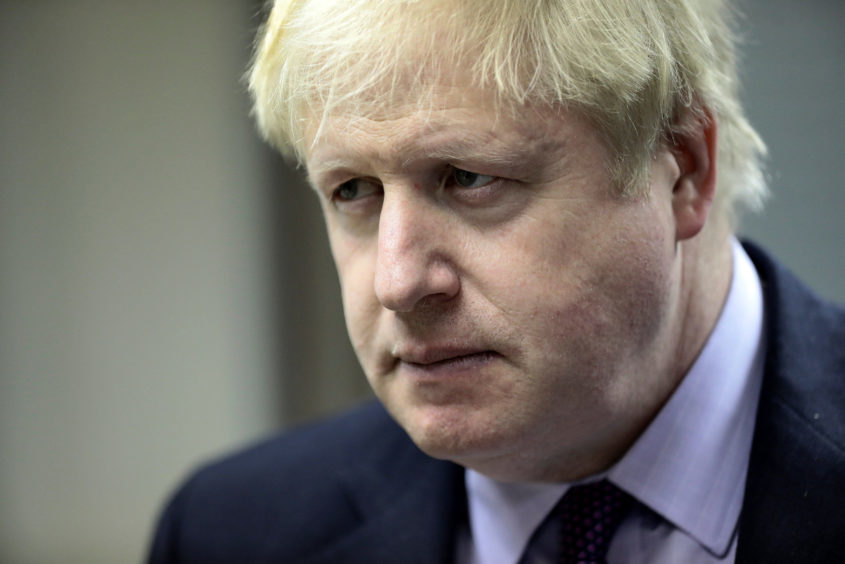 Boris Johnson has been accused of "holding Scotland hostage" after rejecting Nicola Sturgeon's demands for a second independence referendum.
The prime minister, in a letter to Ms Sturgeon, said a second ballot would lead only to "stagnation" in Scotland and called on the SNP government in Holyrood to instead focus on "schools, hospitals and jobs".
Ms Sturgeon, who has previously refused to rule out legal action in a bid to force another independence vote, said the Scottish Government would set out the next steps it will take before the end of January.
Last night one of the first minister's more outspoken MPs, Angus MacNeil, called on the Scottish Government to press ahead with holding another vote despite the refusal from Westminster.
The Western Isles MP said: "The way I see it, we only have two approaches left. We either hold our own consultative referendum or we say ahead of the next Holyrood or Westminster election a majority of seats means a mandate for independence."
Pressed on whether that would result in similar constitutional crisis to that in Spain, where the Catalan government held an illegal referendum, he said: "No, Boris is using his majority for any Brexit he wants, we need to use our majority.
"You can no longer call it a union if you are a hostage, Scotland is being held hostage. Boris and the Tories are not unionists anymore, they are hostagists."
In his letter to Ms Sturgeon, the prime minister said he had "carefully considered" the arguments she made for a second ballot.
But he said Ms Sturgeon and her predecessor Alex Salmond had made a "personal commitment" the 2014 referendum would be a "once in a generation" event.
"The UK Government will continue to uphold the democratic decision of the Scottish people and the promise that you made to them," he wrote.
"For that reason I cannot agree to any request for a transfer of power that would lead to further independence referendums."
At yesterday's Cabinet meeting, Mr Johnson told ministers his government "has an optimistic vision for Scotland and our whole country in 2020", adding: "We do not want the 2020s in Scotland to repeat the previous SNP's lost decade when Scottish schools, hospitals and jobs were left behind because of their campaign to separate the United Kingdom".
Banff and Buchan Tory MP David Duguid said the prime minister's letter was a clear call to the Scottish Government to "focus on growing our economy, fixing problems in our NHS and improving educational standards".
He added: "Nicola Sturgeon needs to accept that the majority of Scots do not share her desire to break up the UK. Securing the backing of 45% of voters wasn't enough in 2014, and it isn't enough now."
Ms Sturgeon said the response from Downing Street was "not surprising" as she claimed the Tories were "terrified of Scotland having the right to choose our own future".
"They know that given the choice the overwhelming likelihood is that people will choose the positive option of independence," she said.
"This shows utter contempt for the votes, views and interests of the people of Scotland and it is a strategy that is doomed to failure."
Scottish Labour leader Richard Leonard said it would "spectacularly naive" to think Mr Johnson's refusal to grant consent would "close the issue down".
Instead he said it would "only inflame the debate" about Scotland's future, adding: "I believe that home rule within the UK is the only viable option that stands a chance of healing the divisions in our society."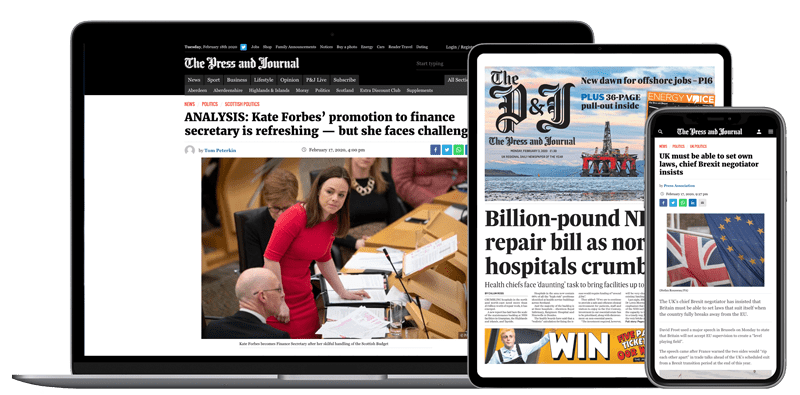 Help support quality local journalism … become a digital subscriber to The Press and Journal
For as little as £5.99 a month you can access all of our content, including Premium articles.
Subscribe