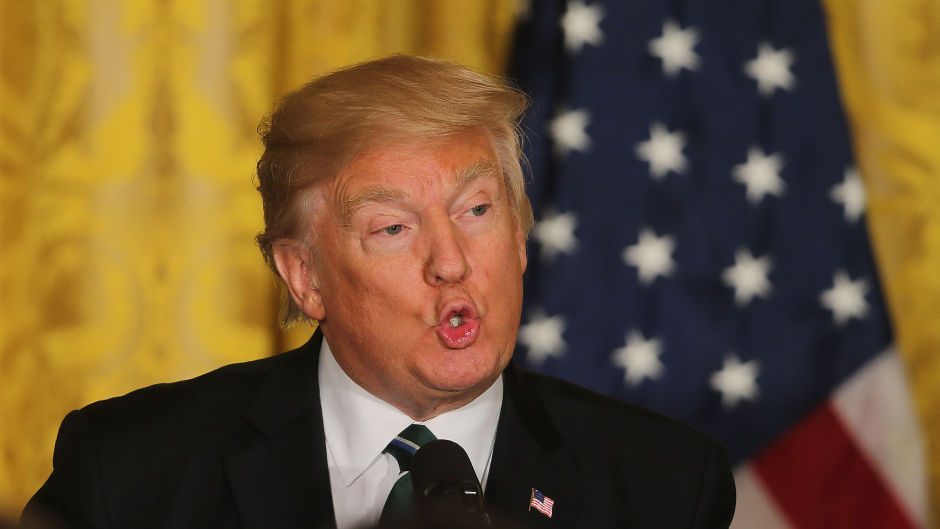 Donald Trump has warned of "retaliatory tariffs" if the UK goes ahead with a plan to tax internet giants like Facebook and Google, raising fears in the whisky industry.
Distillers were first hit in October when the US imposed 25% tariffs on British food and drink exports as retaliation for the European Union's subsidies to plane-maker Airbus.
Key figures in the Scotch whisky sector have now urged calm after US Treasury Secretary Steven Mnuchin talked of reprisals if the UK sticks to its plan to introduce a "digital tax".
Chancellor Sajid Javid said yesterday that the digital services tax will only be a temporary measure until an international agreement is in place on how to deal with online companies.
Asked whether a US-UK trade deal will be possible if Mr Javid presses ahead with the tax, Mr Mnuchin said "we will be having some private conversations about that", adding: "I'm sure this will be worked out."
Appearing alongside Mr Javid at the World Economic Forum in Davos, Mr Mnuchin said: "I'm sure the president and Boris will be speaking on it as well – as the president did with Macron."
He said a digital tax is "discriminatory in nature" and warned the US would consider the practice of "arbitrarily putting taxes" on areas of the economy.
A spokesman for the Scottish Whisky Association told the Press and Journal that they would like to see an end to "tit-for-tat tariffs".
He said: "The industry continues to press for the urgent removal of the tariffs on both Scotch and American whiskies.
"This should be the highest priority for governments on both sides of the Atlantic.
"All parties should re-double efforts to find a negotiated solution to the trade disputes that have given rise to these tit-for-tat tariffs and ensure that duty-free trade can resume between the UK and the US to the benefit of whisky producers, their employees, the communities we work in, and consumers everywhere."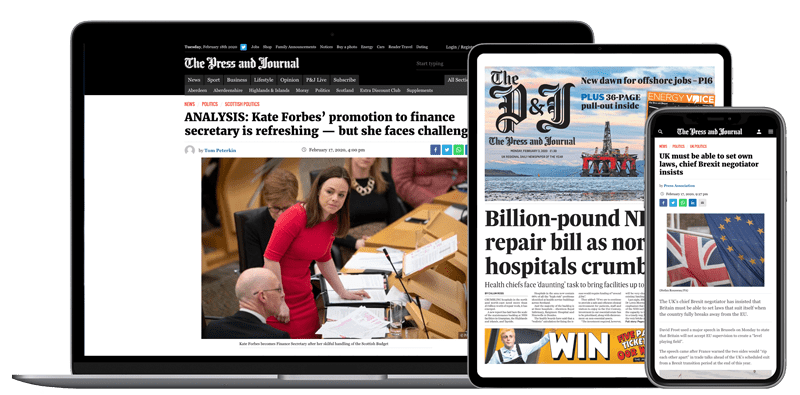 Help support quality local journalism … become a digital subscriber to The Press and Journal
For as little as £5.99 a month you can access all of our content, including Premium articles.
Subscribe