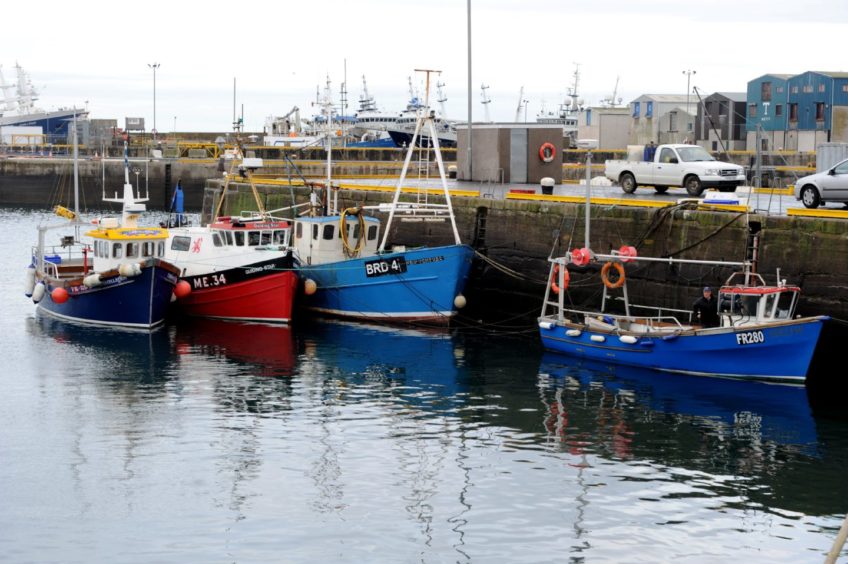 Fishing industry insiders fear a "sell out" in the forthcoming Brexit trade negotiations after a European Union memo suggested Brussels was planning to dig in and hold out for a status quo agreement.
The memo, entitled "internal preparatory discussions on future relationship: fisheries", states that the EU's "priority" in trade talks is to keep "existing reciprocal access and quota shares".
The UK and EU are aiming to negotiate a new deal on fisheries by July 1 to help prepare for a December decision on quotas for 2021.
At present, boats from other EU countries land around £500million worth of fish from British waters every year.
Key to the Brexit campaign was the promise of leaving the Common Fisheries Policy and the UK's return to being an independent coastal state.
But in European Commission documents, seen by the Press and Journal, it is clear that the EU is as committed to protecting its fishing interests as the UK – prompting fears the sector may end up losing out.
The European Council has for example promised MEPs that it will "demonstrate particular vigilance… in protecting fishing enterprises and coastal communities".
The document further states that negotiations on fisheries will take place in the "context of the overall economic partnership", meaning if an agreement on fisheries is not reached then a wider deal could be threatened.
Orkney and Shetland MP Alistair Carmichael challenged the UK Government to stand up and make good on past promises and warned Boris Johnson not to "sell out" fishermen.
He said: "I worry if they have the stomach for this fight, the documents from the European Commission make it plain that they see the status quo as the goal for fisheries negotiations.
"The government must prove it has some political will to fulfil the many promises made about an independent fisheries policy during and after the election.
"Their words say one thing. Actions speak louder."
The former Scottish secretary added: "Northern Isles fishermen remember all too well the last time a Tory government treated the fishing industry as expendable. Repeated, explicit promises by this Government to fishermen must be respected.
"Fisheries are not Boris Johnson's bargaining chip with Brussels."
Elspeth Macdonald, chief executive of the Scottish Fishermen's Federation, said it was in the EU's interests to offer UK fishermen a fair deal.
She said: "A team from the SFF has been at Westminster this week pressing the case with senior ministers and officials for the UK to become a coastal state, which would give it control of its own waters with the power to determine who gets to catch what, where and when.
"It is surely in the EU's interests to reach a favourable trade deal to allow Scottish seafood that is in strong demand in EU markets to continue to flow from sea to plate."
David Duguid, Scottish Conservative MP for Banff and Buchan, said it was no surprise that EU leaders wanted continued access.
He added: "UK Ministers and indeed the prime minister have been very clear that the UK will negotiate annually on fishing access and quotas after Brexit – just like every other independent coastal state.
"There is a huge opportunity for the Scottish fishing fleet after Brexit and Scottish Conservatives will always stand up for this vital industry."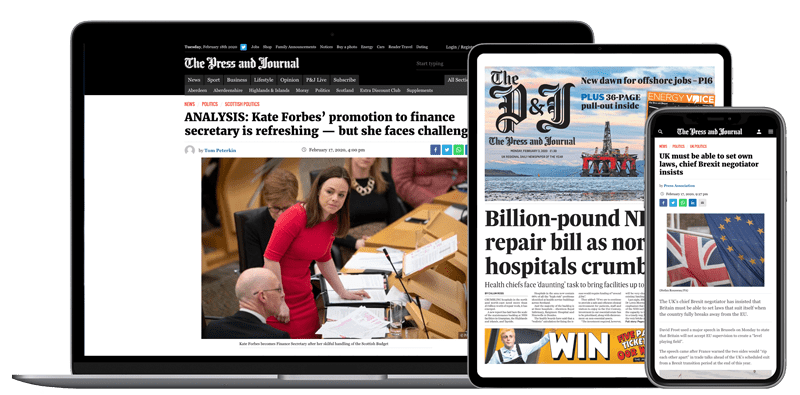 Help support quality local journalism … become a digital subscriber to The Press and Journal
For as little as £5.99 a month you can access all of our content, including Premium articles.
Subscribe