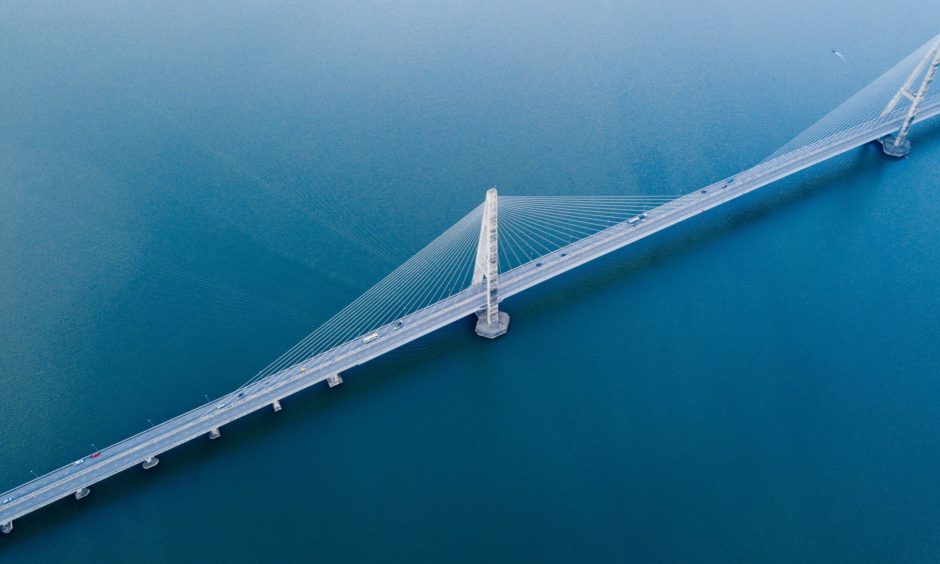 An ocean engineering expert has said plans for a bridge between Scotland and Northern Ireland may appear "crazy" but are feasible.
Dr Masoud Hayatdavoodi, a lecturer in fluid mechanics at Dundee University's school of science and engineering, said the technology now exists to build such a bridge.
Prime Minister Boris Johnson first mooted the idea of a bridge in 2018 and his spokesman confirmed this week that the feasibility of a Celtic Crossing between Northern Ireland and Scotland is being investigated.
It is estimated it would cost between £15 billion and £20 billion to construct a bridge.
Two likely crossing points have been suggested. The first would connect the Mull of Kintyre to the Antrim coast, while the second option would go from Portpatrick to Larne. However, this would have to cross the 300 metre deep Beaufort's Dyke, where around 1 million tonnes of munitions were dumped after the Second World War.
Scotland's First Minister Nicola Sturgeon has said the money would be better spent elsewhere, given the complexities that would be involved in construction.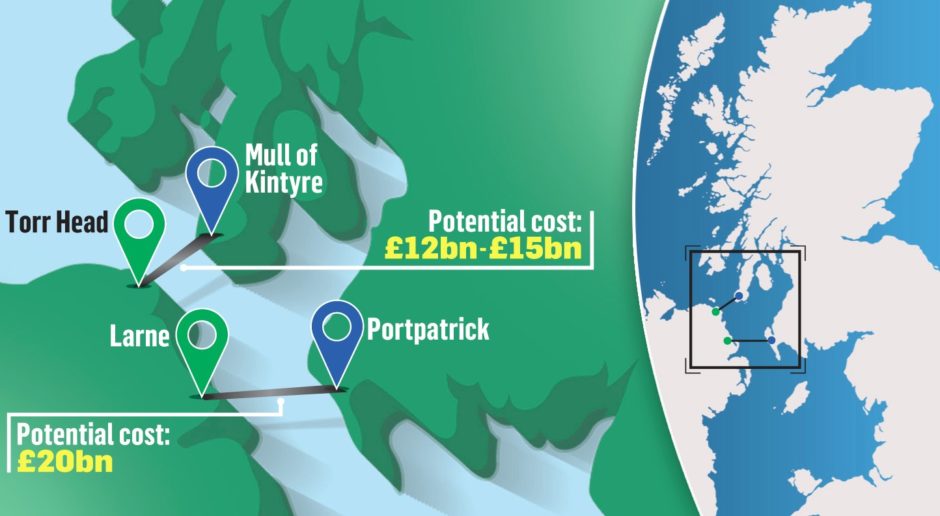 But Dr Hayatdavoodi said building a bridge is possible, although he could not say whether £20 billion would be enough to complete the project.
He said: "I don't know anything about the plans but it is feasible in the sense we have the technology and it has been used before.
"Is it easy? Absolutely not – it is going to be challenging."
Dr Hayatdavoodi said the "geotechnical" issues surrounding the crossing would need to be addressed.
These include wind, tide and allowing for ships to pass through where necessary.
Every idea that could change your life for the better seems crazy at first.

Dr Massoud Hayatdavoodi
But he said: "The water is only 100 to 150 metres so it is not too deep. So they could use big piles to build it or a floating structure, which you wouldn't feel when you are driving across it."
And he pointed to the example of the 600-mile Norwegian coastal highway as an example of what engineering can achieve.
The route intends to replace the need for ferry crossings by creating a highway that crosses fjords using  tunnels as well as floating, suspensions and cable-stayed bridges.
Dr Hayatdavoodi said: "Every idea that could change your life for the better seems crazy at first."
Queensferry Crossing
Regarding the closure of the Queensferry Crossing this week, Dr Hayatavoodi said wintry weather should have been given more consideration while the £1.3 billion bridge was being designed.
He said: "It's not the first time this has happened and it's not the first bridge it's happened to.
"This has happened in many places in the world – Sweden, Denmark, Japan, the USA.
"I would expect weather conditions to be one of the parameters you must consider when you are designing a bridge."