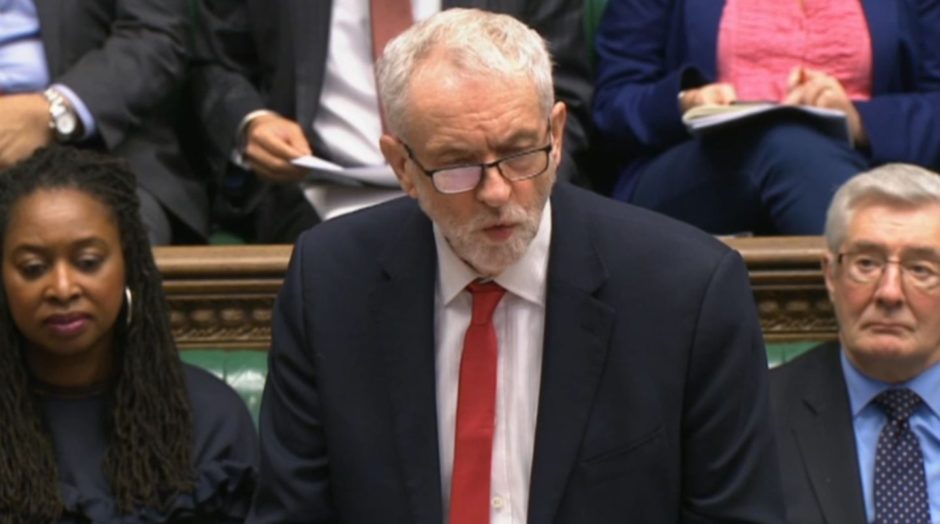 The front-runner for the UK Labour leadership Sir Keir Starmer has called on the party to unite or face a generation out of power.
Sir Keir made his plea for unity hours before ballots open for the members and supporters vote which will determine who replaces Jeremy Corbyn.
In an interview with the Observer, the shadow Brexit Secretary identified bringing the party together as his first priority followed by transforming Labour into an effective opposition against Boris Johnson.
Sir Keir is standing against Rebecca Long Bailey and Lisa Nandy in the six-week contest, which will be determined by votes cast by members and supporters.
Ballots go out on Monday with the results announced on April 4.
Sir Keir said: "My message to our members is essentially that they've got a choice: we as a party can mope around, head in hands, arguing with each other, pointing fingers about who's to blame for this, that and the other.
"Or we could decide the next four years of our history is for us – we can pull together and shape what happens next."
He said that if Labour loses the next election then an entire generation "will have not had the protection and benefit of a Labour government".
At a hustings event in Durham, held on the eve of ballots going out, all three candidates took a small step on the road to unity by saying they would offer their rivals shadow cabinet positions if they won.
---
So who are the politicians hoping to succeed Jeremy Corbyn?
Sir Keir Starmer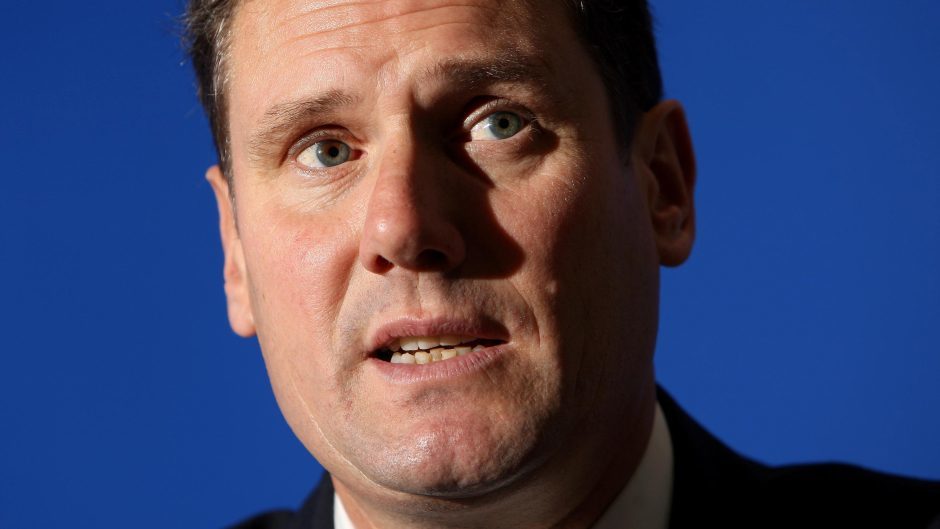 Sir Keir Starmer wants to rebuild trust in LabourSir Keir Starmer has been installed as the favourite to succeed Jeremy Corbyn for the Labour leadership.
Before entering the Commons  in 2015, the 57-year-old was a high-flying lawyer rising to become Director of Public Prosecutions and Head of the Crown Prosecution Service.
Despite not backing Mr Corbyn for the leadership he found himself on the front bench as shadow home office minister. But he was to resign from that post in protest at Mr Corbyn's leadership in the aftermath of Brexit.
Seen as a moderate candidate his pitch for the leadership has been based on rebuilding trust in Labour after the hardline left wing approach of the Corbyn era and his tumultuous leadership.
Reports have suggested that his supporters are trying to flood the party membership with moderates in a bid to overcome the huge influx of radical left-wingers that cemented Mr Corbyn's power base.
Sir Keir was the first candidate in the race to get enough nominations to make it onto the ballot paper, and the UK's biggest union, Unison, has pledged its support to him.
Sir Keir was a prominent Remainer and led a push to back a second referendum alongside Shadow Chancellor John McDonnell and Shadow Home Secretary Diane Abbott. He was seen as a driving force behind Labour's plan to campaign for a second EU referendum during last year's General Election.
Rebecca Long-Bailey
Rebecca Long-Bailey has been characterised as the Corbyn-continuity candidate. Amongst others she has been backed by the Communications Workers' Union and Len McCluskey's Unite union, Labour's biggest funder at the last election.
She was part of Mr Corbyn and John McDonnell's inner circle, hence her credentials as the most left wing of the three candidates.
The daughter of a trade union official, her first job was in a pawn shop. She later became a lawyer and is a devout Catholic.
She served on the front bench at shadow Treasury minister before being promoting to shadow business secretary in 2017.
Under the patronage of Mr McDonnell she helped create Labour's Green New Deal.
As an architect of Mr Corbyn's policy platform she has maintained his commitments to nationalise rail, mail, energy and water during the leadership race.
Representing the Leave-voting seat of Salford and Eccles, the Lancastrian mother-of-one is regarded as a Eurosceptic – a stance which puts her at odds with the pro-Europe Sir Keir Starmer.
Lisa Nandy
Lisa Nandy is the third candidate in the contest and is vying with Ms Long Bailey to become Labour's first female leader. Regarded as an outsider in the race, the Brexit-supporting MP for Wigan is regarded as a "no-nonsense" northerner.
Her vision includes moving power out of London and build a red bridge to connect voters with Labour across the country. She is also a doughty campaigner for towns, believing they have been neglected at the expense of cities when it comes to economic policy.
Her candidature has been supported by the NUM and GMB unions as well as Chinese for Labour, an endorsement that pleased her given her mixed race background.
Her campaign also has the support of Jess Phillips, who had been running for the leadership before she pulled out.
The grand-daughter of a Liberal MP, Ms Nandy has a degree in politics and was a London councillor before entering the Commons.
She was unafraid to criticise Jeremy Corbyn, resigning as shadow energy secretary claiming allies of the Labour leader wanted to "smash" their opponents within the country. She ran Owen Smith's unsuccessful bid to become party leader.
More recently, she has criticised Labour's disastrous performance in the General Election, claiming the prospect of a Corbyn-led government was a "frightening prospect" for voters.
She has also criticised Mr Corbyn's handing of Labour's antisemitism issue.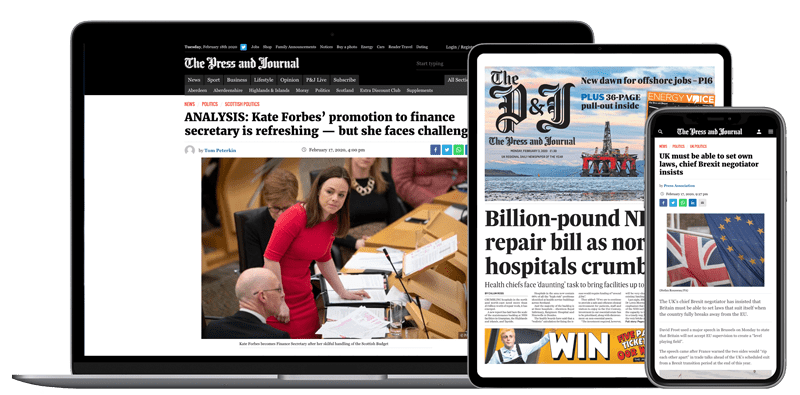 Help support quality local journalism … become a digital subscriber to The Press and Journal
For as little as £5.99 a month you can access all of our content, including Premium articles.
Subscribe