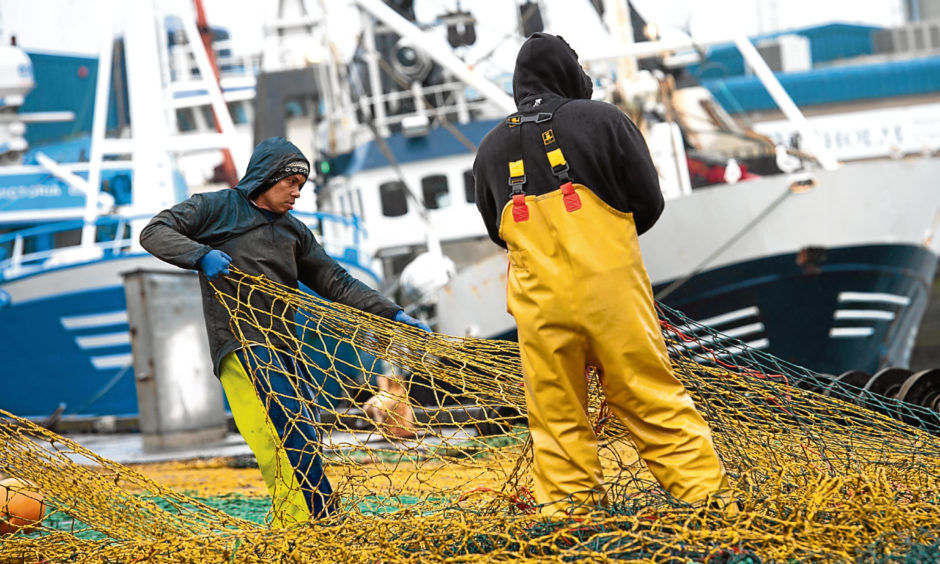 Fishing industry leaders have called on the UK Government to "stand firm" in trade talks with the European Union, warning that hard-pressed coastal and island communities will not tolerate anything less than full control over fisheries.
The comments came after France's European affairs minister Amélie de Montchalin said there would be a "nasty battle" ahead if the UK did not agree to offer EU vessels continued reciprocal access to waters.
"We know how to make it a very nasty battle," she said. "A very nasty battle, where in the end we will both lose."
Shetland Fishermen's Association boss Simon Collins, speaking after trade talks got under way in Brussels this afternoon, said EU leaders needed to accept Brexit had happened.
He said: "We are no longer part of the EU, and we are no longer prepared to be subservient to the European Commission.
"The idea that the EU should continue to occupy British waters as it pleases makes a mockery of our new position under international law."
Mr Collins added: "Our negotiators need to stand firm in the face of such arrogance and deliver what they have promised – a coastal state with control over the fish in UK waters and the right to manage stocks in a proper, sustainable fashion."
Tory MSP Murdo Fraser said France's position came as "no surprise", adding: "We are clear that when we leave the EU at the end of this year, we must have full control of access to our coastal waters – like other coastal states. Our fishing fleet is not for sale."
Mr Fraser also took aim at the SNP, calling on the party to back the UK Government in negotiations.
North-east SNP MSP Stewart Stevenson said the party would "always stand up for Scotland's fishing industry" and said the risk to the industry lay in Whitehall.
Pointing to leaked remarks from a senior Treasury adviser who said that Scottish agricultural and fishing sector "certainly isn't" important, Mr Stevenson said: "The Tories sold out our fishing fleet on the way into Europe, when they said it was 'expendable', and now they are gearing up to sell it out again on the way out of the EU.
"Either they will fold in trade talks and break their promise to Scottish skippers or they will allow huge tariffs and red tape to be slapped on our seafood products, which would devastate the sector."
The war of words came as Trade Secretary Liz Truss published details of a post-Brexit trade deal with the US.
Under the deal, Ms Truss said the British economy would grow by around 0.16% or the equivalent of £3.4bn over the next 15 years.
Negotiations with Washington are expected to last a number of years and, though no start date had been set, they are anticipated to get under way by the end of the month.
Ms Truss, speaking in the Commons this evening, said: "We will not be diminishing or lowering our standards as part of a US trade deal and we will also not be paying more for drugs prices in the NHS. That is clearly laid out in our objectives for everyone to read.
"If, which I don't believe to be the case, the US were to demand that, we will simply walk away. We are trading well with the US already.
"If we don't get what we want from this agreement, we will walk away."
Labour's shadow trade secretary Barry Gardiner said "we stand to lose more than we gain" under the Government's proposals, which he said are "likely to cost us dearly".
"The Government used to talk about 'the sunlit uplands' of their plans for the future. Well these uplands look pretty rocky and there's not much sun," he added.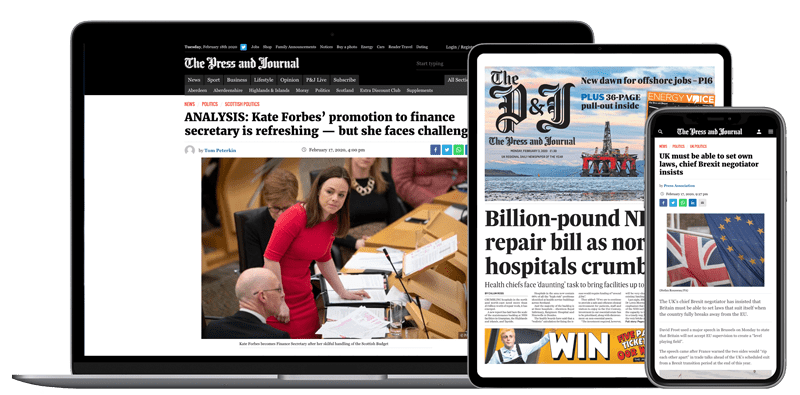 Help support quality local journalism … become a digital subscriber to The Press and Journal
For as little as £5.99 a month you can access all of our content, including Premium articles.
Subscribe