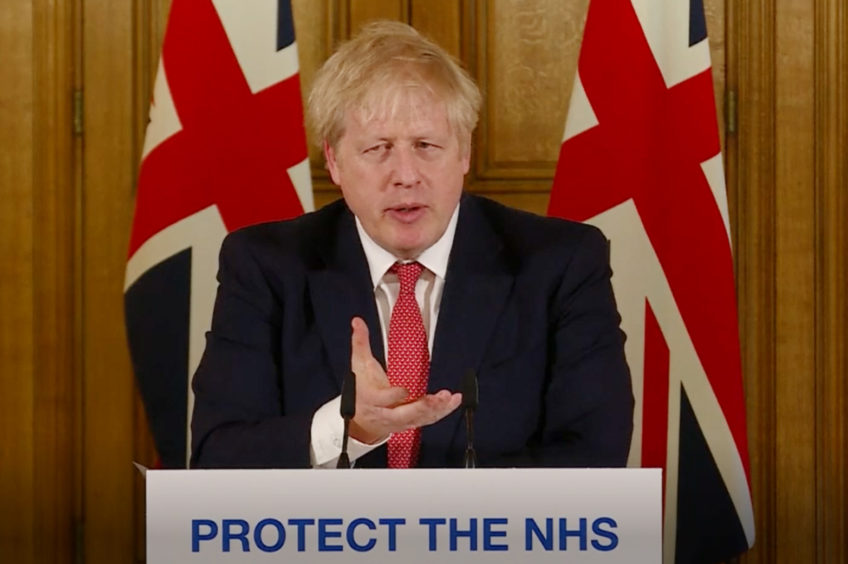 Boris Johnson will "not hesitate" to take further action if people continue to ignore social distancing advice, Downing Street has said.
Over the weekend, photos emerged showing crowds of people visiting open spaces across many parts of the UK despite advice to stay at home.
The prime minister's official spokesman said this morning that people flouting the new measures were "putting people's lives at risk".
Londoners DEFY social distancing measures as thousands mob Richmond Park. It looked more like a Bank Holiday Monday. @theroyalparks @LBRUT @Gareth_Roberts_ #RichmondPark #coronavirus #CoronaCrisisuk #CoronaCrisis #mothersday #lockdownUKnow #lockdown #COVIDIOT #COVIDー19 pic.twitter.com/dMLxvdwjdZ

— Urban Pictures UK (@Urban_Pictures) March 22, 2020
"From the very beginning we've taken decisions based on scientific and medical advice, but our message is very clear; people should stay at home if possible, this will save lives, protect the vulnerable and support the NHS," he said.
"If people are going out and socialising when they don't need to, then they are putting people's lives at risk and if information which we're gathering shows that social interaction hasn't stopped, as we hoped it would, then we will take further measures."
The spokesman pointed out that the government was leading by example, as Cabinet would "now and for the foreseeable future" be meeting via conference call or video link.
The comments came as the government prepared to put its Coronavirus Bill, which gives ministers a raft of new powers to combat the spread of the virus, through the House of Commons.
MPs have raised concerns about the wide-ranging nature of the Bill and the lack of scrutiny offered to Parliament if the powers are used.
Asked about the concerns, the prime minister's spokesman said the government was willing to offer a "six month review clause" so MPs could more effectively monitor the use of the powers – which allow for things like control of burials and give police bolstered arrest powers.
"We are grateful to the opposition for their constructive approach considering this legislation, the measures in the Bill are temporary and proportionate to the threat we face and will only be used when strictly necessary," he said.
He added: "However we recognise the importance of parliamentary scrutiny and have heard concerns about the need for periodic reviews.
"We have therefore tabled an amendment to the Bill to require the Commons to renew the legislation every six months."
The spokesman was later asked to identify who would take charge if Mr Johnson became ill.
He said: "The prime minister is well, but in relation to the question, the foreign secretary, he is the first secretary of state."