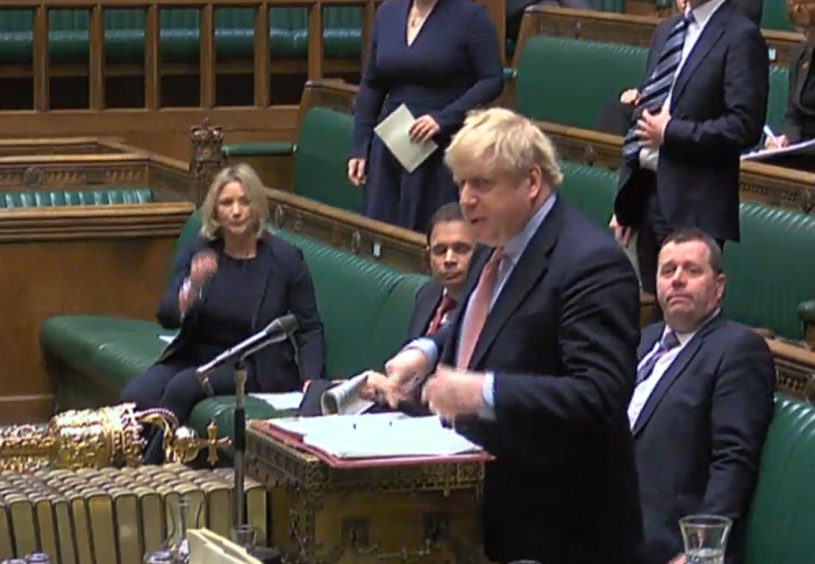 Boris Johnson has been accused of failing the self-employed after a leading economic think tank warned 1.7 million workers across the UK could end up losing their income through the coronavirus crisis.
SNP Westminster leader Ian Blackford, citing the Resolution Foundation report at prime minister's questions, said 320,000 Scots are worrying about their future income after the UK Government failed to produce a support package for the self-employed.
Chancellor Rishi Sunak has repeatedly said that the Treasury would "find a way to support" the self-employed and has said that plans will be announced "very shortly".
Mr Blackford said the Treasury's response was "not good enough", however.
He said: "The prime minister said that the UK is putting its arms around all our workers, I hope that will become the case because as of today it is not.
"Last Friday, the self-employed were promised by the prime minister and by his chancellor, that help was coming. Only yesterday the chief secretary to the Treasury told them, 'we have not forgotten you, help is coming'.
"These are the same promises that have now been made for weeks and yet they and we are still waiting."
He added: "The truth is that the health economic costs of this virus are deepening by the day, people deserve strong leadership, financial support and they deserve straight answers.
"As we stand here, these people are losing their incomes, telling them to wait another day, simply isn't good enough.
"Can the prime minister now, explain why your package of support for the self-employed wasn't put in place before we announced the lockdown?"
Mr Johnson responded: "As he will understand, we've done a huge amount already to strengthen the safety net for everybody in this country and not just those who are currently in employment as I say with a package so they get 80% of their earnings up to £2,500 per month.
"This country has never done anything on that scale, before, and we've increased the Universal Credit by £1,000 a year, as he knows we deferred income tax, self assessments for the self-employed until July, we're deferring VAT until the next quarter as he knows, there is access to government financed loans.
"But, yes, there are particular complexities about the self-employed which do need to be addressed.
"They are not all in the same position and all I can say is that we are working as fast as we possibly can to get the appropriate package of support for everybody in this country that is what we're going to do."
Orkney and Shetland MP Alistair Carmichael later put pressure on the prime minister to guarantee that the self-employed would not be worse off as a result of the crisis.
Mr Johnson responded: "I cannot in all candour promise the House that we will be able to get through this crisis without any kind of hardship at all, but we will do whatever we can to support the self-employed, just as we are putting our arms around every single employed person in this country."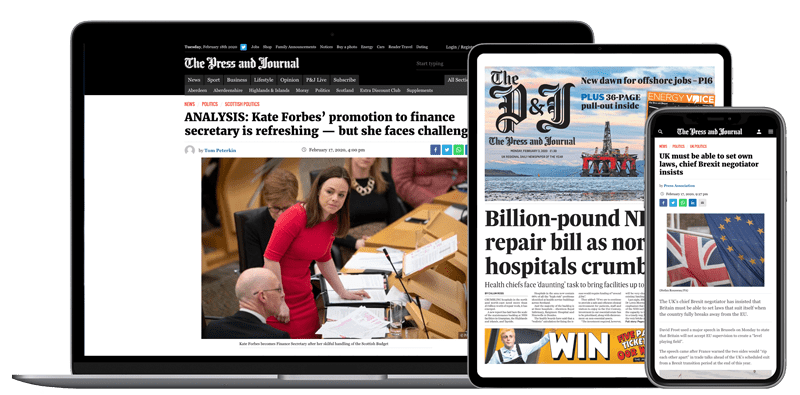 Help support quality local journalism … become a digital subscriber to The Press and Journal
For as little as £5.99 a month you can access all of our content, including Premium articles.
Subscribe