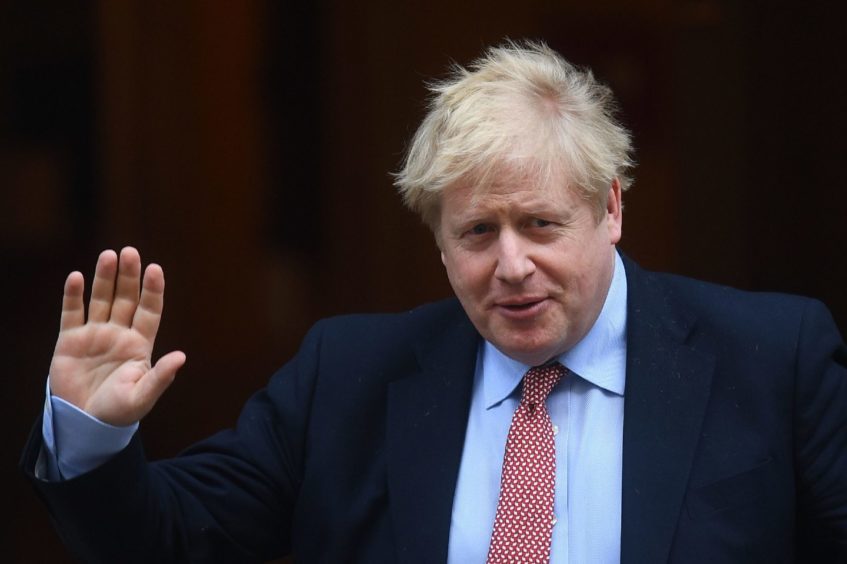 Boris Johnson has promised the UK's five million self-employed workers that they will have support during the coronavirus crisis.
The prime minister announced that the Treasury would be unveiling "a package of measures" to support workers on Thursday after widespread criticism that they had been been left out of the original economic rescue package.
SNP Westminster leader Ian Blackford, speaking in the Commons earlier today, said the approach was "not good enough".
"The economic costs of this virus are deepening by the day, people are losing their incomes, telling them to wait another day, simply isn't good enough", he said.
Mr Johnson, speaking at the daily Downing Street press briefing, said: "The government has moved with extraordinary speed to support and prop-up the whole of the economy, putting our arms around workers of all kinds to the best extent that we possibly can.
"It was easier to move furthest and fastest with employees because their PAYE details are available, it's been more complex to support the self-employed because there are many different arrangements.
"It's been tricky to work out a package that will address the needs of as many people as possible, but that is being done, it's being done at incredible speed and Rishi Sunak will be announcing a package of measures tomorrow."
He added: "I genuinely don't think there's been a time in our history in the last century, when the government of this country has has put its arms around so many people. We will get through it, and we will get through it together."
The prime minister also revealed that more than 400,000 people in England and Wales had so far signed up to act as NHS volunteers to help during the crisis.
The help is being targeted at the 1.5 million people with underlying health conditions who have been asked to shield themselves from the virus by staying at home for 12 weeks.
The Scottish Government is pointing people towards volunteering opportunities such as the Red Cross community reserves, but there is not currently a scheme specific to the Scottish NHS.
Speaking at the same press conference, the UK's chief medical officer Professor Chris Whitty, responding to questions over the lack of coronavirus testing, said there was a "global bottle neck" on buying more kits.
He said it was the government's aim to be able to buy tests that would allow NHS workers to go back to work if they test negative for coronavirus.
"This is a global problem – every country wants this new test for a disease that wasn't being tested for anywhere three months ago," he said.
"Everybody wants it so there is a global shortage and that's a bottleneck for us.
"The next priority is to get critical workers back to work or to say to them, 'You have got it'. We definitely would like that."
The comments came as sweeping emergency powers to tackle the coronavirus crisis become law after the Coronavirus Bill cleared the House of Lords without amendment.
Health Secretary Matt Hancock told MPs the emergency legislation will allow "extraordinary measures" never seen in peace time in the UK.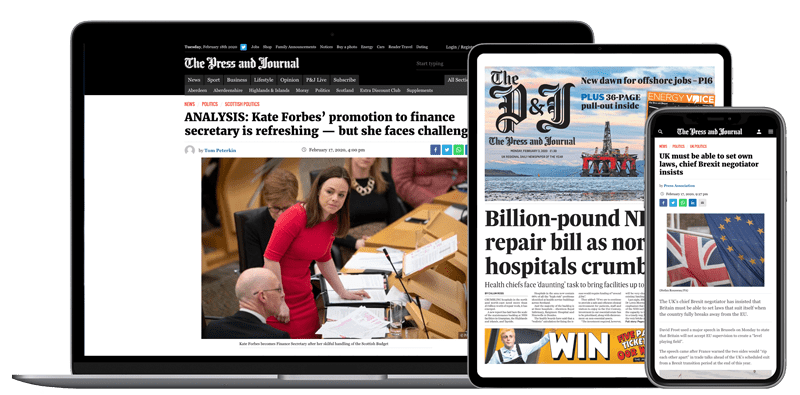 Help support quality local journalism … become a digital subscriber to The Press and Journal
For as little as £5.99 a month you can access all of our content, including Premium articles.
Subscribe