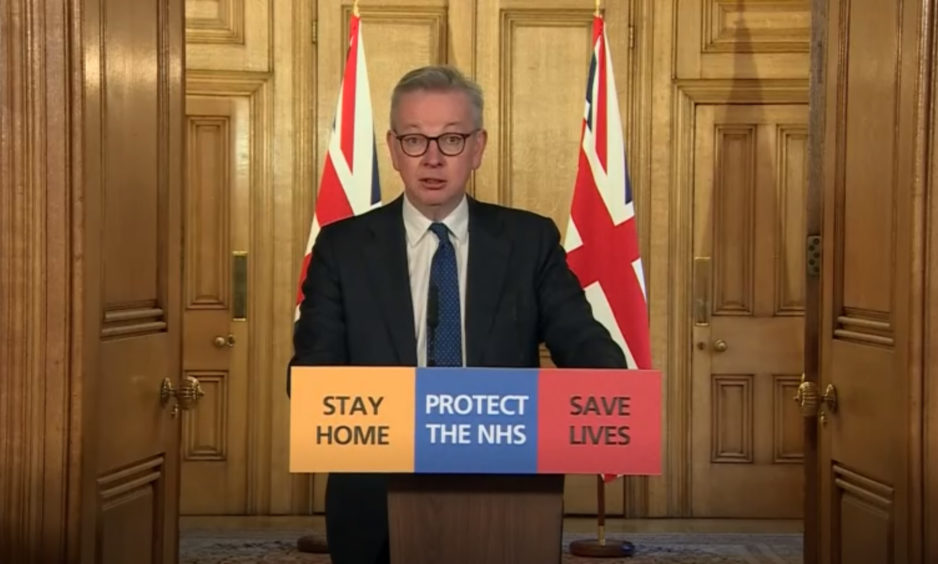 Critical care nurses, ambulance workers and GPs south of the border will start to get tested for coronavirus from next week, Michael Gove has announced.
Hundreds more tests will take place this weekend, with the number being "dramatically increased" from next week, the Cabinet Office minister said.
The move follows intense criticism of the lack of testing carried out on frontline health workers treating coronavirus sufferers.
Mr Gove said increasing the testing of NHS workers would allow them to establish whether they are fit to return to their jobs.
He said: "Increasing our testing capacity is absolutely crucial in our response to, and our fight against, coronavirus.
"This is a particular priority for those who work in the health and social care sectors, and are working so hard to keep us all safe.
"This will be antigen testing, testing whether people currently have the disease, so that our health and social care workers can have security in the knowledge that they are safe to return to work if the test is negative."
Mr Gove, who was standing in for Boris Johnson at the Government's daily news briefing after the prime minister tested positive for coronavirus, added: "These tests will be trialled for people on the front-line, starting immediately, with hundreds due to take place by the end of the weekend, dramatically scaling up next week."
The minister said the increased testing was made possible due to the help of a "new alliance" of businesses, research institutes and universities.
He also announced plans for two further field hospitals in Birmingham and Manchester, similar to that being readied at the ExCel centre in east London.