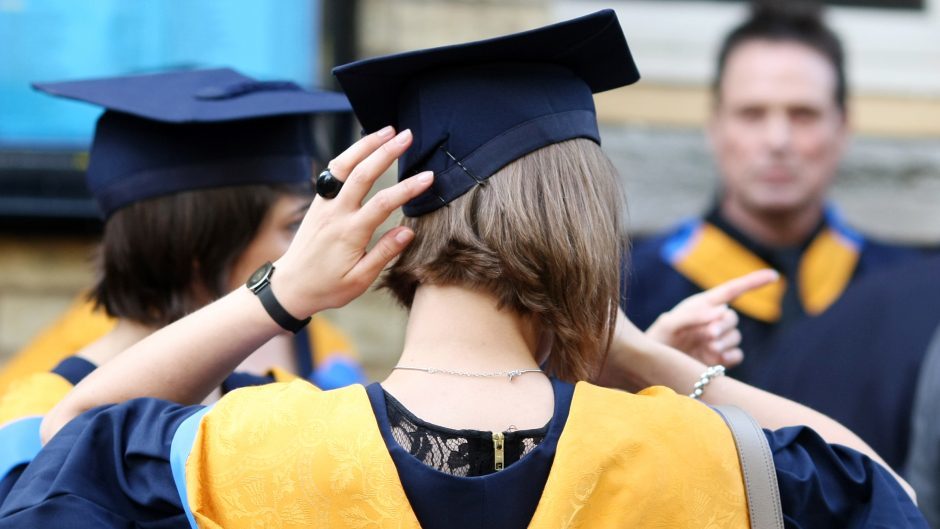 Scottish universities have said they need a funding lifeline from both Holyrood and Westminster to survive the coronavirus crisis.
Higher education chiefs warned that the sector remained "very exposed" as a result of its reliance on tuition fees from overseas students, as they urged the two governments to urgently work together to deliver a "bespoke, twin-track response".
Professor Andrea Nolan, convener of Universities Scotland and principal of Napier University, spoke out after the UK Government unveiled a new package of support which stopped short of the bail-out many institutions had been demanding.
It included £100 million to protect research activities, as well as bringing forward £2.6 billion of tuition fee payments to secure cash flows at universities south of the border.
Scottish Higher Education Minister Richard Lochhead described the proposals as "disappointing", while Prof Nolan said that the announcement "concentrates on immediate measures to protect students' interests in England".
The tuition fee money will provide some relief to universities with larger contingents of students from England, particularly St Andrews, Edinburgh and Glasgow universities.
But Scottish universities are far more reliant on fee income from overseas students.
In Scotland the Holyrood government pays the fees of Scots and EU students, but universities can charge those from the rest of the UK up to £9,250, and face no restrictions on what they bill foreign students from outside the EU, some of whom have been asked to pay close to £40,000.
By comparison, universities south of the border can bill any student but have a cap for UK and EU students of £9,250.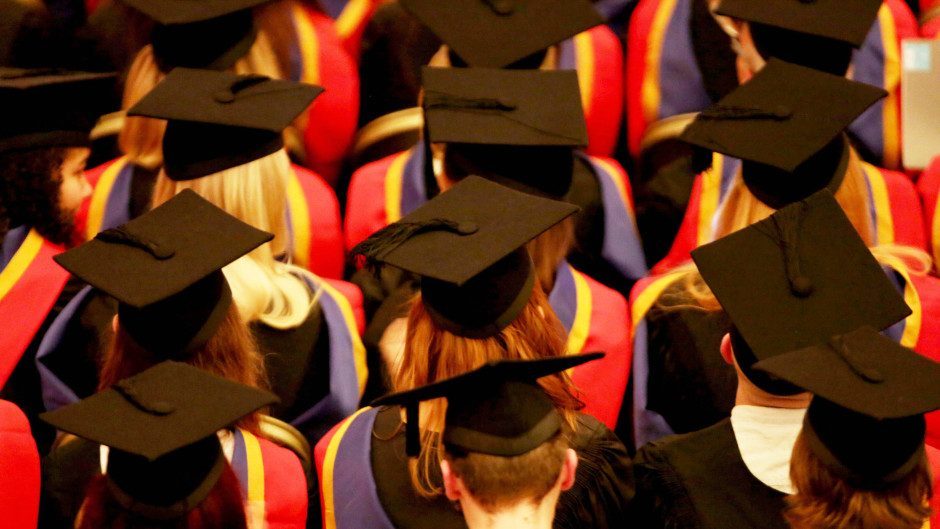 Cash from fees has helped Scottish universities, particularly ancient and chartered institutions, increase their overall income despite a real-terms government funding cut of 12% in seven years.
In 2017/18 total income at Scottish universities had increased by 3% since 2014/15 to £3.8bn, as tuition fees overtook government grants for the first time to become the largest proportion of all income, at 32%, or £1.2bn.
Half of that, or 16% of all income, was from fees paid by non-EU students.
The finances of many Scottish institutions had also already been precarious before the coronavirus crisis.
Last year Audit Scotland said that deficits had been reported four years running at Aberdeen, Dundee, Queen Margaret, Robert Gordon, Stirling and West Scotland universities, while Glasgow Caledonian, Glasgow School of Art, Napier and the
University of the Highlands and Islands had moved from a surplus to a deficit.
With a slump in the number of overseas students expected as a result of the pandemic, it has now been claimed that a third of Scotland's universities could run out of cash by Christmas.
Prof Nolan said: "Scotland's universities are taking all the steps they can to mitigate the financial impact of Covid-19 and are exploring the appropriate use of existing government support schemes.
"However, our higher education sector is very exposed to the impact of Covid-19 because of the extent to which funding structures have necessitated a reliance on international tuition fee income.
"Financial support from both governments, over and above the existing UK schemes and 're-profiling' of grant, will be necessary to ensure the quality of education delivered to a generation, protect jobs and the sector's sustained contribution to the common good."
She added: "Scotland's universities are going to depend on both Scottish and UK governments agreeing a shared approach to ensure that appropriate financial support is targeted at a level that will help them navigate this crisis and be fit to support both Scotland and the UK's post-pandemic recovery."
Professor Nigel Seaton, principal of Abertay University, said: "Both the UK and Scottish governments have a role to play in ensuring that the Scottish higher education sector is supported during the current phase of the Covid-19 crisis, and in the years to come.
"Abertay is a Scottish leader in widening access to higher education, with a very high proportion of our students joining us from disadvantaged backgrounds and deprived communities.
"As such, it is vital that we are afforded the appropriate stability and support to continue providing transformational opportunities to these groups in our home city of Dundee and beyond."
The financial situation has led many to wonder whether the Scottish Government's political commitment to free tuition can survive the coronavirus pandemic.
Jonathan Simons, who was a senior education civil servant at 10 Downing Street in 2011 when £9,000 fees were introduced in England, has written a blog for the Reform Scotland think tank about the choices facing the Scottish Government.
He believes Scotland could learn from the mistakes made by Westminster and introduce an improved fees system.
"It is implausible that the Scottish Government could or would make up the gap from reduced income from international students," he wrote.
"So either costs have to shrink significantly – which means either slashing student numbers, closing courses, or potentially even university mergers – or income has to rise from another source."
Mr Simons concluded: "There's no doubting that anything even close to this direction of travel would cause an almighty political ruckus.
"But if Scotland wants to preserve its strong universities, now may be the time to take on the shibboleth of free tuition."
Meanwhile, Mr Lochhead said that the Holyrood government had made "a strong case for central support to the sector" and that the new UK Government package was "disappointing and a missed opportunity to send a more powerful signal, that the UK Government recognises the importance of our universities and the scale of the challenge they face".
He added: "The Scottish Government is continuing to progress work to support the sector, as a priority, and ministers will continue to argue for a more substantive response from HM Treasury."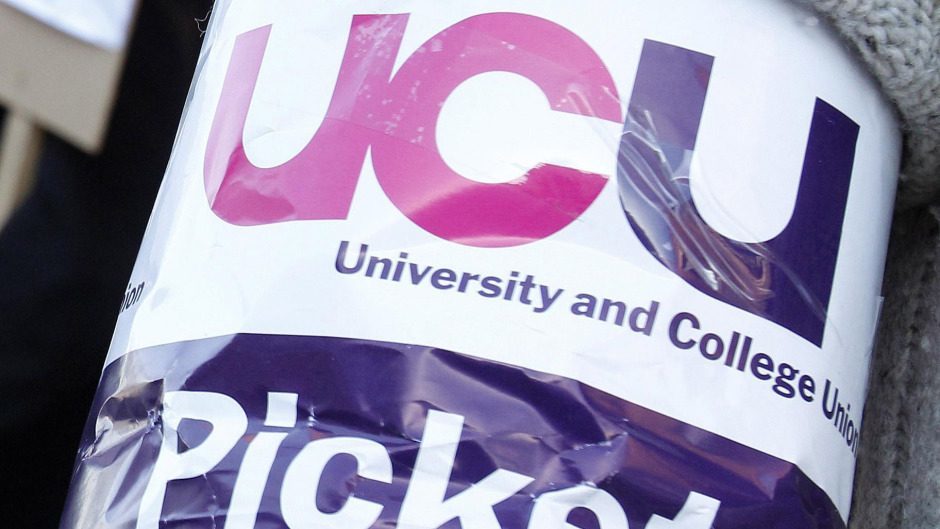 Mary Senior, Scotland official at the UCU trade union, said it was a "worrying and uncertain time" for staff and students in universities.
She added: "While the UK Government's announcement at least recognises the need to support universities, the measures themselves are disappointing.
"Instead of cash advances to English universities of money that's already accounted for, the UK Government needs to underwrite funding lost from the dramatic drop in international students and the wider fall-out from Covid-19.
"Likewise, Scottish universities need to get a funding package to address the catastrophic loss of tuition fee income from international students which has been cross-subsidising teaching and research for so long."
Iain Gray, Scottish Labour's education spokesman, said: "There needs to be a joined up approach to aiding universities with responses from both the Scottish and UK governments.
"A bespoke support package must be immediately delivered to keep universities above water."
Scottish Secretary Alister Jack said: "The UK Government very much recognises the difficulties being faced by students, staff and institutions in every part of the UK, and we're working closely with the Scottish Government and institutions in Scotland to provide as much stability as possible.
"I am particularly pleased that a ministerial task force on research sustainability is being set up, as it's vital we work together to protect our world-leading research at this time."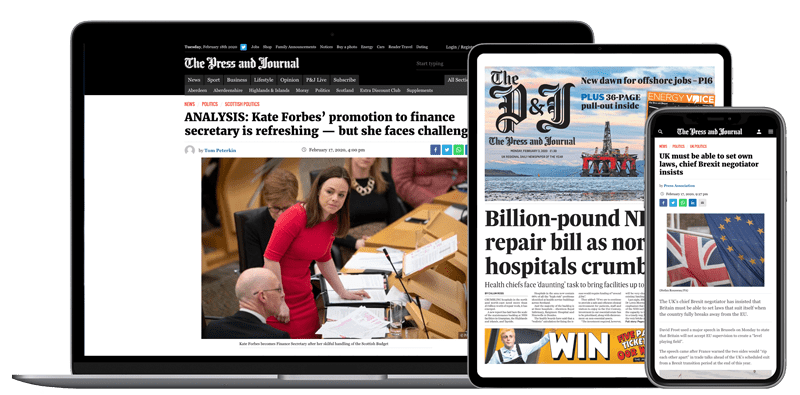 Help support quality local journalism … become a digital subscriber to The Press and Journal
For as little as £5.99 a month you can access all of our content, including Premium articles.
Subscribe