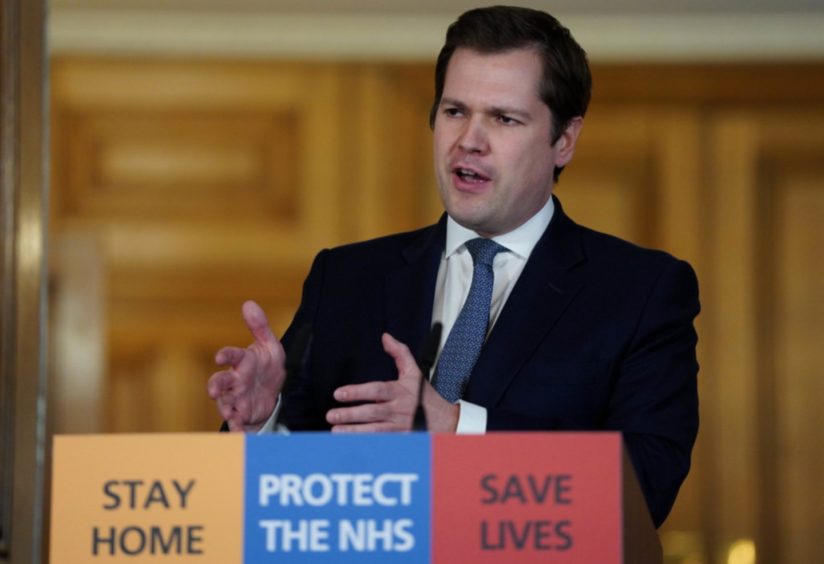 The UK Government has pledged to engage with devolved administrations over fears some workers could be disadvantaged if parts of the country leave lockdown faster than others.
Ministers have faced growing calls for answers over whether the UK Treasury would fund the continuation of the job retention scheme in Scotland if it remains in coronavirus lockdown longer than England.
Prime minister Boris Johnson has announced a number of measures to ease restrictions in England this week but officials have suggested Scotland is further behind on the Covid-19 curve and could see people return to work at a slower pace.
It has been suggested the Scottish Government may not have sufficient borrowing powers to bankroll an extension itself if the Treasury refuses to foot the bill, and business leader have called for urgent clarity on the issue.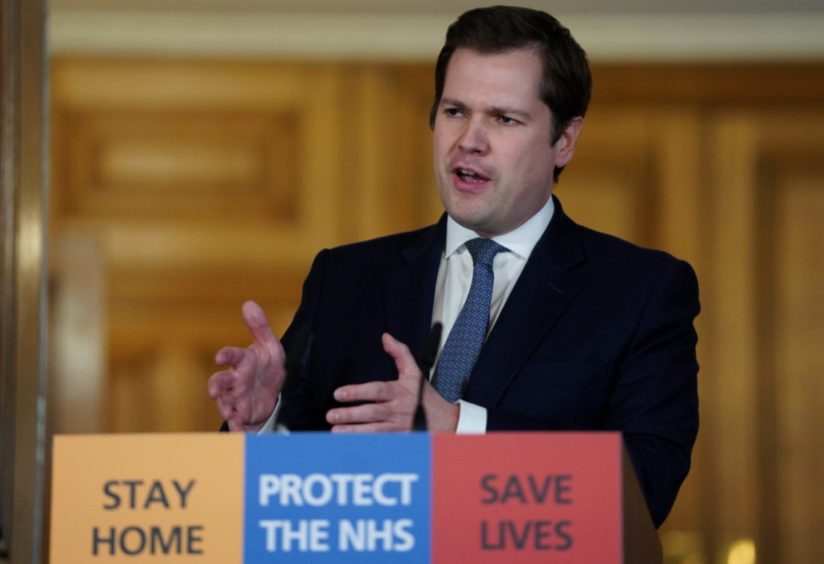 Housing secretary Robert Jenrick was challenged by us at Downing Street's daily press conference on Wednesday on whether the UK Government would commit to maintaining the scheme for as long as necessary in Scotland.
Mr Jenrick said: "The chancellor has announced we're going to be extending the scheme for four months until October and it will remain in its current form until the end of July.
"That gives a lot of advance notice and guidance to employers and employees in all parts of the United Kingdom.
"The chancellor and his officials in the Treasury will keep on engaging with the devolved administrations and with trades unions and businesses in all parts of the Union, including in Scotland, so that as changes are made to the scheme they reflect the needs of the economy and of working people throughout the UK."
Mr Jenrick said one of the reasons the scheme had been extended was to give as much notice as possible so there is not a cliff edge.
He added: "The task for the chancellor and the government is to ensure that we keep on engaging with businesses in all part of the country, including the specific sectors in Dundee and in Scotland, so that the views of businesses and working people in Scotland are heard as the chancellor takes the next steps in months to come."
'Extremely difficult' to predict impact of restrictions being on transmission, says England's deputy CMO
England's deputy chief medical officer, Dr Jenny Harries, said it was hard to know the specific impact new guidance allowing people in England to play some sport, visit garden centres and view property would have on the transmission of Covid-19.
Dr Harries was asked to explain what work had been done to predict how the decisions would affect the R-number – or rate of transmission – but she said it was "extremely difficult to model all of these different interventions at one time".
"So, for example, we know that outdoor activity is a much lower risk than being in enclosed spaces," she said.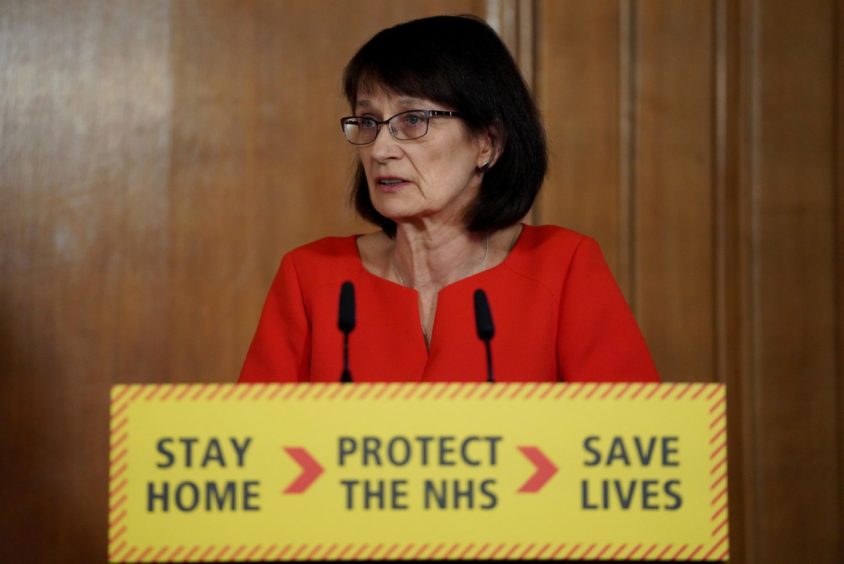 "That's why you'll see that the predominant freedoms are around that, whilst still reinforcing the fact that people need to practice good respiratory hygiene, wash their hands and keep two metres apart.
"The modellers will build a model around social interactions which as far as possible can predict some of these movements.
"Now you can't say in advance how many people might want to move house or how many people are going to turn up on a golf course but you can make some sensible estimates of that."
Dr Harries said it was a "two-part process" of finding an estimate and then watching the rate of transmission to see if measures need to be "tapped back down" later on.