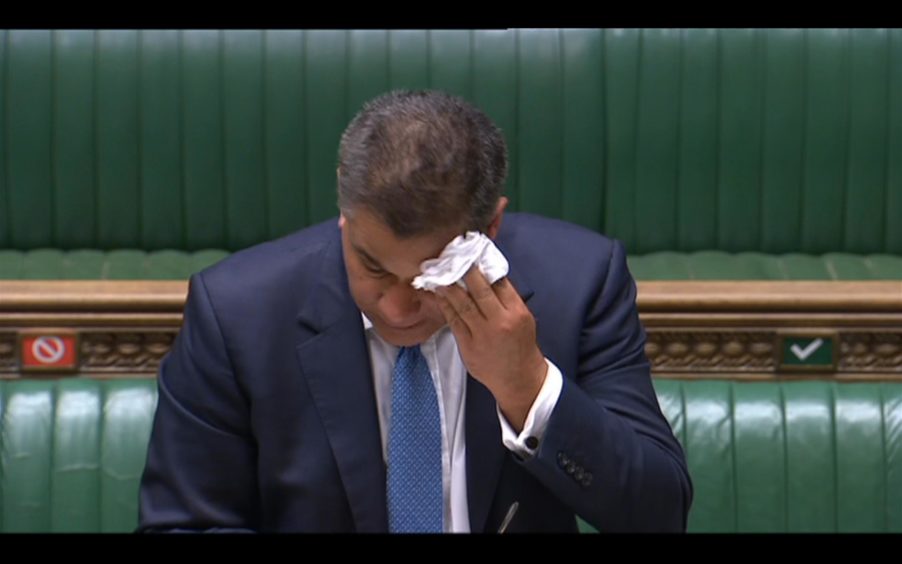 Boris Johnson and Rishi Sunak had a meeting with business secretary Alok Sharma just hours before he was forced to leave Parliament with Covid-19 symptoms, it has emerged.
Mr Sharma, who went into self-isolation at home last night, was in Downing Street for almost an hour with the prime minister and chancellor on Wednesday.
Mr Johnson's spokesman insisted today that the 45-minute meeting in the Cabinet room was "socially-distanced" and that the three men sat two metres apart.
Under public health guidance a meeting that lasts for more than 15 minutes within two metres counts as "close contact".
The prime minister's spokesman said: "Mr Sharma began feeling unwell when he was in the chamber delivering the second reading of the corporate governance and insolvency bill, in line with guidance he's been tested for coronavirus and returned home to self-isolate.
"He does not yet have his test results.
"Should the secretary of state receive a positive test, then he will work with the test and trace service to share information about his recent interactions."
Asked if the prime minister and chancellor would go into self-isolation if Mr Sharma tested positive, the spokesman said: "That meeting was socially distanced and they were two metres apart.
"It will be for test and trace to speak with the secretary of state and find out the exact nature of his contacts and they will be able to provide advice."
Pressed again on whether Mr Johnson and Mr Sunak, as per public health guidance, would self isolate the spokesman said: "I would expect us to take medical advice and to follow it."
On Wednesday Mr Sharma was in the Commons chamber for nearly an hour while leading for the government on finance legislation.
During the debate, Mr Sharma's opposite number, shadow business secretary Ed Miliband, passed him a glass of water at one point.
The House of Commons authorities said "additional cleaning" had taken place, following the debate.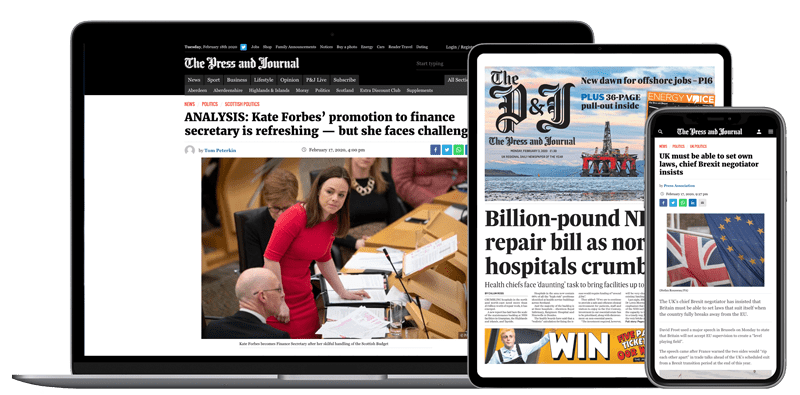 Help support quality local journalism … become a digital subscriber to The Press and Journal
For as little as £5.99 a month you can access all of our content, including Premium articles.
Subscribe